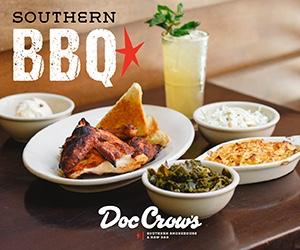 Louisville distillery Copper & Kings will take over Marketplace at Theater Square Friday, Feb. 2 for a five-course brandy dinner. The evening starts at 6 p.m. with a country ham buffet and a cash bar. The cost for the five-course meal is $65 per person. For reservations, call 502-625-3001 or 502-561-1166.
 "I am very excited to pair Marketplace with Copper & Kings in a five course collaboration dinner," said Chef Zac Young. "It's such an amazing way to show our community what two creative establishments can do when they come together.  They have some of my favorite products that I can't wait to highlight, notably the Lavender Absinthe and their new Orange Curaçao.  I even have a perfectly marbled country ham that has been cured with their Floodwall Brandy that we will be showcasing on our dinner menu."
The first course will be served at 7 p.m. Dishes from chef Young include Mussels in fennel and lobster broth paired with the heart of gold cocktail feature Destillaré orange curacao and American Craft brandy; duck skin and arugula salad with an Old Tom French 75 cocktail with absinthe smoked candied lemon peel;  Seared John Dory with Israeli couscous and a Jack Rose cocktail with Floodwall Apple Brandy; Country ham wrapped filet with Smoking Goose Floodwall cured country ham and the Butchertown Express cocktail with Butchertown Brandy;  and chocolate orange marmalade cakes with a Smoked Stout Alexander cocktail with Cr&ftwerk Bo & Luke Brandy.
Photograph: The Jack Rose cocktail, courtesy of Copper and Kings