Get ready beer fans. It's time to get your tickets for the 14th Annual Keg Liquor Fest of Ale, at the New Albany Riverfront Amphitheater (201 E. Water St.) on Saturday June 1, 2019 from 3 to 7 p.m. This fun fest benefits Crusade for Children and raised over $17,000 last year. Pick up your tickets for $40 to $45 in advance or $55 at the gate day of event if available. (Designated drivers are free.) Advance tickets are available online or at Keg Liquors, 617 E. Lewis & Clark Pkwy. in Clarksville or 4304 Charlestown Rd. in New Albany.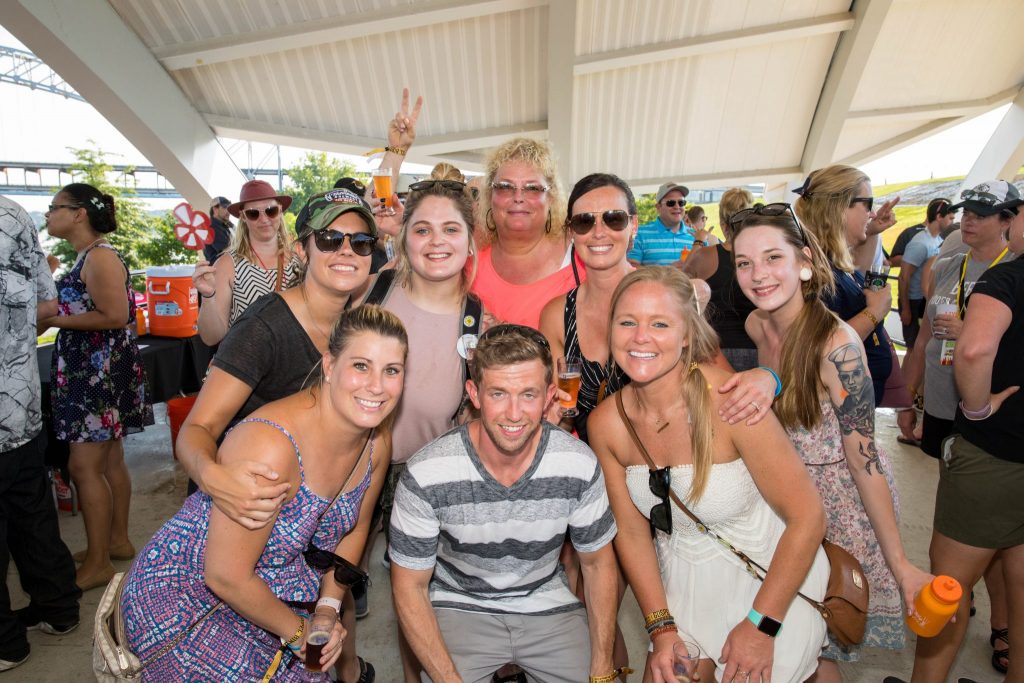 This grassroots fun fest promotes independent breweries and businesses, offering over 250 amazing craft and import ales for sample, plus wine, ciders and hard sodas. Todd Antz, founder of the festival, grew up watching his father and other fire fighters all over the area helping raise funds for the Crusade. With that inspiration, The Keg Liquors Fest of Ale was created as a fundraiser and has raised over $100,000 to date. The Keg Fest of Ale will also be running donations through the New Albany Fire Department.
Other highlights of the 2019 Keg Liquors Fest of Ale include:
"House of Hops" Hop forward beer feature

"Sour Shack" with all varieties of sour ales

Food Vendors like Hull & Highwater, Skyline Chili, Oh My Lollies – Gourmet Popsicles and more.

"Put the Fire Out" Dunking booth featuring NAFD's men and special guests

Official After Party at Hull & High-Water Seafood, with a new rooftop deck overlooking the riverfront.

NEW – "Stay & Play Package" available that includes a hotel room at the NEW Marriott Town Place Suites North, TWO tickets to Fest of Ale, TWO Bus Shuttle passes with a Pint and Bite from Pearl Street Taphouse, plus breakfast in the morning.

Shuttle busses will be available from DRAKE's St. Matthews and Pearl Street Taphouse for $15 for a Round Trip Ride, which includes a Pint and a Bite before you go to the keg liquors Fest of Ale.
Please note: The Fest is a scheduled rain-or-shine 21+ event. No refunds, No Pets. Due to IN alcohol law, designated drivers must be 21 to enter the event.
Photo credit: Tony Bennett Photography.