"I'm home thankfully. I'm in Chicago on one of my few days off," Matt Rehwoldt explained at the beginning of our phone call. We had met recently in passing in Bardstown at Bottle & Bond Kitchen and Bar (the restaurant at the Bardstown Bourbon Company Distillery), where we were able to experience the delicious menu of food and cocktails before I set off on a distillery tour and he set off on a warehouse tour. Rehwoldt was there with the distillery's bourbon curator Fred Minnick, who he had reached out to online after following Minnick's podcast.  (See some special cocktail recipes from the distillery at the end of this article.)
Who is Matt Rehwoldt? You may have seen him on television if you're a wrestling fan. Rehwoldt wrestles on Smackdown for World Wrestling Entertainment, Inc (WWE) under the pseudonym Aiden English. Once a fan of wrestling, he's now living his dream in a sport known for its loyal fandom. So, what does a performer in a sport with so many fans become a fan of? Turns out, the answer is bourbon. Following his passion as he travels for work, Rehwoldt has launched a YouTube channel titled "Wrestling With Whiskey," where he invites followers to join him on a journey of learning about the spirit.
"People ask all the time how I got into bourbon," he said. "I always wish there was one crystalizing moment like 'Oh, the first time I had a sip,my mind was blown,' but it was nothing that dramatic. I think it was just that I hit a point in my life where I thought, 'I'm an adult now. I'm past college days when you throw back whatever is around or going to the bar with your buddies.' This was a little more sophisticated. I wanted to be able to sit around and enjoy a drink. When I go home to spend time with my family, they'll sit around: mom with a glass of wine or my dad will have a scotch. We'll sit and sip and talk. I didn't have a drink that I was really into. So, I set out to learn to sip and enjoy whiskey like an adult."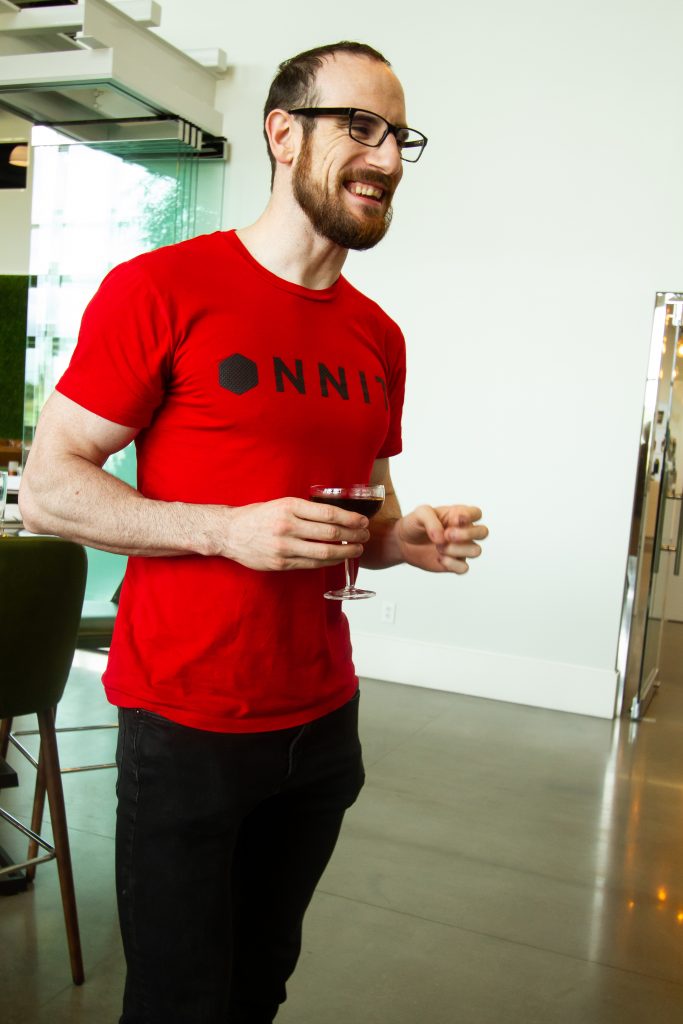 But how does one learn to sip whiskey "like an adult" and what drew him to it? He said that the first thing that jumped out at him was the community around bourbon. There are message boards and facebook groups, private events, barrel picks and bourbon clubs. He likens bourbon fans to the fans of Star Trek known as Trekkies. He said it's a club.
"It's like when you used to do 'meet me in the treehouse' with your buddies when you were seven,  and you'd talk about girls or playing pranks on the neighbors. It's the same thing but escalated to adulthood, and you're with your buddies picking barrels. Coming upon all those elements was the first moment I was like 'whoa, I had no idea this was all here.'"
Rehwoldt says he treated his new hobby like a workout. He said his job is so physical, he had to learn and has to set goals —  to bench 300 pounds, for example. So, he treated his new hobby the same way. He went out and bought books about bourbon and how to sip. He would sit on his couch with a diet coke in one hand and bourbon in another and sip. He did that until he didn't need the soda. And then, he could taste things and thought, "Oh. This is cool."
So, of course my next question was the one most people follow up with. Does he have favorites?
"Oh man, what I like about bourbon is it's so hard to choose a favorite," he answered with a chuckle. "There are so many and there are ones you like for different reasons. One day you want something light and a little sweeter, and a different day you might want something more oaky with a bit of spice. Right now, I just want to sip everything and learn the profiles of all the distilleries. I want to be the guy who can taste it and know 'oh, this is Heaven Hill or Makers.'"
The wrestler is in a unique position to travel with work, so he gets around the world and makes time to visit distilleries whenever he can. He said he thought he had a decent collection when he reached double digits but then said he started to visit other people's collections with triple and even quadruple digits. I had to wonder if he would be bringing his whiskey fandom to work with him, introducing it to his character Aiden English. As of right now, the two are completely separate.
"Sometimes your hobby is your hobby, and your job is your job. So, for right now, it's a hobby I'm enjoying on the side."
It's been just over a month, and his channel has picked up just under 1200 subscribers. The fifteen videos up so far feature some of his travels, fireside chats, sips and blind tastings. Rehwoldt doesn't want to come off like an expert on his web series. He says his first forays into the world of bourbon were awesome but a little intimidating for him. Many people on the boards use shorthand and distiller names, which left him feeling a little lost. While there are a lot of people who claim to be experts, Rehwoldt says he never wants people to get the wrong idea that he's out there telling anyone what to drink or what is good or bad.
"I'm out here exploring the industry and hobby, and I want people to feel comfortable seeing I'm just out here trying stuff. I want people to know there's so much to love and enjoy, and it's okay to be learning all the time. You should be. Even the experts will tell you they're going to learn new things about bourbon every day. That's how you stay the best. I just want people to come on that journey with me."
While we were at Bottle & Bond, the beverage team surprised him with two drinks designed in honor of the Aiden English character and his nemesis Rusev Day. The recipes are below
Rusev Day
1.5oz Dixie vodka
3/4oz Cappelletti
1/4oz Pink Limoncello
1/4oz Orange juice
1/4oz Lemon juice
1/4oz Rich simple syrup
Shake ingredients on ice. Strain into a collins glass filled with ice. Top with 1.5 oz soda water. Garnish with a flower and striped straw.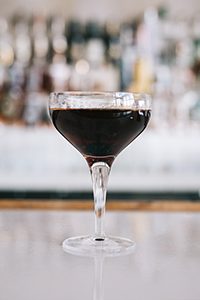 Aiden Night
2oz Hirsch High-Rye Bourbon
3/4oz Averna
1/4oz Carpano Antica
1 Dash Tonic Bitters
1 Dash Angostura Bitters
Stir ingredients on ice. Strain into martini glass. Garnish with a Maraschino cherry.
advertising content
advertising content