As the digital editor's personal testament, this Food & Dining Magazine article by Carla Carlton resolved a longstanding quandary. During my earliest European travels during the 1980s, I'd see bottles of Four Roses straight Bourbon whiskey on the continent's store shelves, usually in the larger cities. Meanwhile one of my stateside jobs was at a package store, where we didn't even bother stocking Four Roses blended whiskey because there was no demand for it. Why was the distillery's signature Bourbon being shipped overseas, and the lower-quality blend sold at home? Read on, and you'll learn the answer to this question, as well as the story of Four Roses' incredible and wholly merited revival during the past quarter-century.
—
Many folks in the Bourbon world spent the summer worrying whether the Trump administration's international trade policies would put a cork in the industry's recent boom. But it was full speed ahead for Four Roses—actually, fuller speed ahead with the grand opening in June of a $10.4 million bottling facility at its Cox's Creek location that can fill up to 145 more bottles per minute.
(Originally published in the Fall 2017 issue of Food & Dining)
The expansion liberated bottling from a small building where it was crammed with several other operations and gave it 60,000 square feet of dedicated space and two bottling lines instead of one. The high-speed line increased capacity for Four Roses (Yellow Label) Bourbon from 35 bottles per minute to 180 and Four Roses Small Batch from 35 to 135. An updated line for Four Roses Single Barrel—which still has hand-applied labels and hangtags—allows workers to bottle 40 or more barrels per day, up from about 30.
Four Roses is also building a 21st warehouse at Cox's Creek, where all of its Bourbon is aged, and plans three more. The bottling and warehousing expansions are part of a $55 million investment project that includes a second column still and additional fermenters at Four Roses' distillery in Lawrenceburg, Ky. When completed, the project will allow Four Roses to double its production.
So, why no worries about the European Union? International markets are always a concern, says Ryan Ashley, Four Roses COO and director of Distillery Operations.
But "to be frank, the [growth] opportunities for us are in the United States," not overseas, he said. That's because "as a brand, we were nearly erased from the U.S. market for so long. It's only recently that we came back."
That may come as a surprise to newer Bourbon consumers, who no doubt recall the brand celebrating its 125th anniversary in 2013.
But the fact is, Four Roses Bourbon, which was founded in 1888 and by the mid-20th century had national name recognition equal to Coca-Cola, Ford and Jell-O (its neon sign is visible in the background of the famous photo of a sailor kissing a nurse in Times Square to celebrate the end of World War II), became an exclusively overseas product in the 1960s when its then-owner, Seagram & Sons, decided to focus on blended whiskey.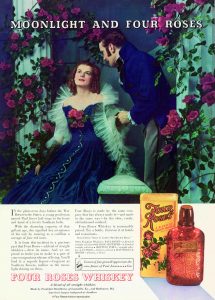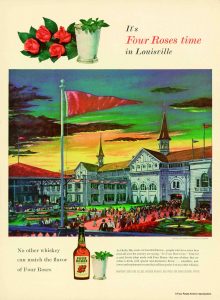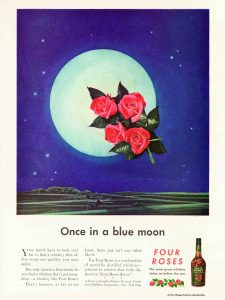 Seagram's distillery in Lawrenceburg continued to produce Four Roses Kentucky Straight Bourbon, but all of it was shipped to Europe and Japan. Not even the distillery workers making Four Roses Bourbon in Kentucky could taste or buy it. Meanwhile, the Four Roses blended whiskey, which was not made in Kentucky, eventually became a cheap bottom-shelf product and nearly destroyed Four Roses' reputation domestically, according to Jim Rutledge, who worked for the company from 1966 until he retired in 2015 and was succeeded by Brent Elliott.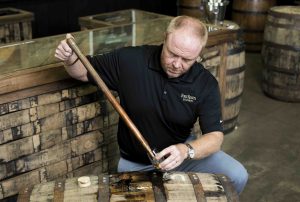 Rutledge made it his mission to bring the Bourbon back to Kentucky. When he became Master Distiller of the Lawrenceburg distillery in 1994, quality there had declined to the point that Seagram was planning to close the distillery for good. He was given until June 1995 to turn things around. "From November through June, I doubt if I spent less than 16 hours a day in the distillery," he said—and the distillery was saved.
But Seagram continued to deny Rutledge's requests to bring Four Roses back home. That didn't happen until 2002, and it happened thanks to a company based in Japan. That year, Kirin, which had been marketing and distributing Four Roses Bourbon in Japan since 1972, acquired all of Seagram's Four Roses holdings, including the proprietary yeast strains from each of the five U.S. distilleries Seagram had once owned and its two mash bills. This gave Four Roses the 10 distinct bourbon recipes it still uses today—the most of any Kentucky distiller.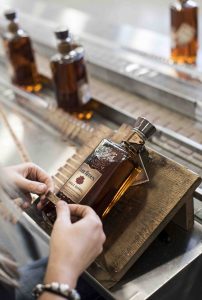 In September 2004, Four Roses introduced its Single Barrel; two years later, it was the top-selling single barrel bourbon in Kentucky. In 2006, Four Roses introduced its Small Batch Bourbon, which was equally well received. The Yellow Label combines all 10 of the Bourbon recipes.
"The Japanese are whiskey crazy and have been for decades," said Ashley, the COO, who has been with the company for 10 ½ years. "With Four Roses being so prominent in the Japanese market since the 1970s, [the sale] made sense, and thankfully they wanted to tap the U.S. market. I think if almost any company other than Kirin had wanted to buy us, we would have been absorbed. We have three ex-pats on site, but we operate autonomously from Kirin, the way we would normally operate. They make sure everything is going good, and we are very thankful of that. It's a very traditional, historic business, and they respect that."
It is also a growing business. "It is essential for us to meet the growing demand, particularly of the U.S. market," Ashley said. "The faster bottling lines are crucial, especially since we are doubling capacity at the distillery; we will have a lot more inventory, and we will have a lot more available in the next few years when certain recipes come of age."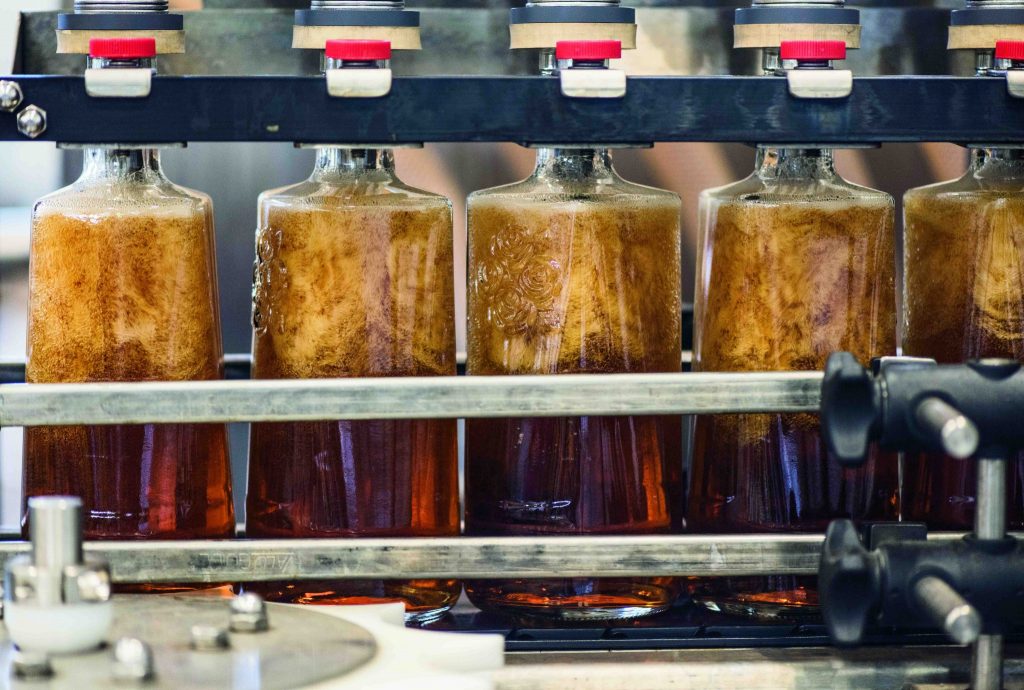 In addition to the bottling lines, the new facility includes new filtration and chilling systems, new Bourbon processing equipment and staff offices. It also makes for a much safer tour, as the Four Roses Cox's Creek location is now an official stop on the Kentucky Bourbon Trail.
"Before, you were walking through a production line, navigating through barrels and stepping over lines," Ashley said. "And although that is charming and some people like that, from a safety perspective it is not ideal." A mezzanine in the new building gives visitors a bird's eye view of the operation. You can look to the left and see the Single Barrel line running and look to the right and watch the other line in operation.
There is also room for expansion, although Ashley said the company would probably look at adding shifts before further upgrading the bottling equipment.
The success of the distillery's Single Barrel Selection Program, in which retailers and bar/restaurant owners can choose an entire barrel to have bottled just for their establishments, is one obvious measure of the distillery's success (and one program that the bottling line used to share quarters with at Cox's Creek).
"When we first looked at doing that program, our goal was to do 30 barrels in the first year," he said. "Now we are doing 150, 200 barrels per month. It's a great opportunity for us. It's more sales and recognition, of course, but it's also a great marketing tool, for on-premise and off-premise retailers to get to come here and meet us and taste the Bourbon and see where it's made."
"Whether you are a bar or a store, you now have a bottle personalized to you—'The master distiller helped me pick this out,' or 'I picked this out'—and they are pointing to the shelf of our Limited Editions, our 80 proof, our Small Batch. For a small company like us, that really takes the place of flashy ads. It's building on one-on-one relationships." F&D