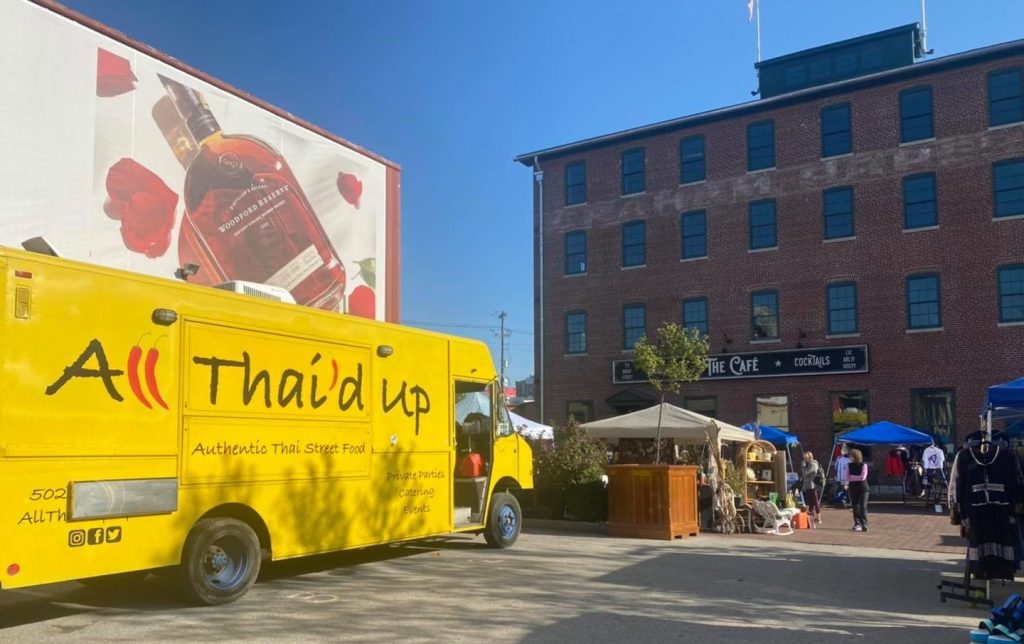 "Downtown is not dead. It was in a coma for a little bit, but Downtown is back. You can see the people walking, the convention centers are filling up, and so it's a good sign. In a city this size, you can't let Downtown die."
— Katherine Aphaivongs of All Thai'd Up, to reporter Michael L. Jones
All Thai'd Up, the food truck with a rolling bill of fare it regards as "Kentuckiana's most authentic Thai street food," will take up residence in downtown Louisville, with an anticipated opening in February.
Jones has the story at Louisville Business First.
All Thai'd Up food truck is opening a restaurant,
Katherine Aphaivongs, the owner of All Thai'd Up, is taking over the space at 211 S 5th St. that was previously occupied by Carali's Rotisserie Chicken, which closed that location in 2020. Aphaivongs said she had been looking for a location to start a grocery and takeout restaurant. The opportunity to take over the Downtown space presented itself in November.
advertising content
advertising content