BOURBON NEWS & NOTES – for 23 July 2021, by Susan Reigler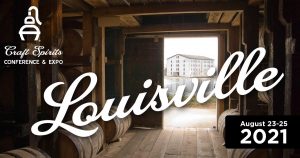 There's Still Time to Register for the Upcoming Craft Spirits Expo
The American Distilling Institute's Craft Spirits Conference and Vendor Expo will be held in Louisville this year from 23 to 25 August at the Galt House and Kentucky International Convention Center. While, as the name suggests, it is for people in the craft spirits industry, it could also be a useful conference for anyone wishing to get into that business.
Conference highlights include a Women's Summit, Bourbon Summit, and Sustainability Summit. More than 40 breakout sessions on a variety of topics will include sensory evaluation of spirits. The opening night tasting will be hosted by the Kentucky Distillers' Association and the keynote speaker is Bill Samuels, Jr., Chairman Emeritus of Maker's Mark.
Tours of local craft distilleries, including Kentucky Peerless are on the schedule, as well as a luncheon at which the annual Craft Spirits Awards are presented to whiskeys, gins, and other spirits entered in competition.
Early registration is open until 30 July, https://distilling.site-ym.com/Login.aspx?optional=1&store=1&returl=%2fstore%2fRenewMembership.aspx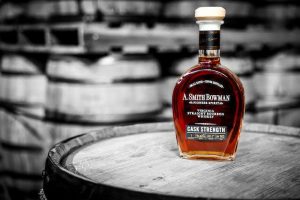 A. Smith Bowman Distillery Releases and New Cask Strength Bourbon
Owned by Sazerac, the parent company of Kentucky's Buffalo Trace and Barton 1792 Distilleries, A. Smith Bowman, located near Fredericksburg, Virginia has recently added a cask strength expression to its whiskey portfolio. A. Smith Bowman Cask Strength Virginia Straight Bourbon will be an annual release.
The distillery traces its roots to the Bowman family's granary and dairy farm in Sunset Hills, Virginia, which distilled whiskey from excess grain. After Prohibition, Abram Bowman and his sons built a distillery in Fairfax County, which was moved to its current location in 1988.
Barrels for the new bourbon have been aged a minimum of 10 years and are hand selected by Master Distiller Brian Prewitt. He described the nose as having aromas of "vanilla, apple, and dried cherries" with a palate of "toasted pecan, candied nuts, brown sugar, brown spice, and toasted coconut" all leading to a long finish.
The proof is 141.1 and the suggested retail price is $99.99 for a 750 mL bottle. The brand is distributed nationally and available in Kentucky. For more about the brand, https://asmithbowman.com.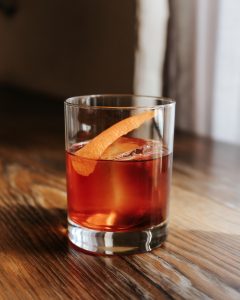 Gertie's Whiskey Bar – The Goat
Gertie's Whiskey Bar is located in NULU Marketplace on East Market Street. Its north windows face out onto the Marketplace courtyard and a walk across the yard will take you into the alley known as Billy Goat Strut. In case you've missed out on this particular bit of local lore, the alley was named for the fact that goat races on which spectators placed bets, took place there in the early 19th century. (To be fair, the alley was too narrow for horses and Churchill Downs didn't even exist until decades later.)
So, it's perfectly appropriate that one of the speakeasy style bar's cocktails is dubbed The Goat. Happily, the aromatic mix of spirits used in it means that it's spicy and bittersweet, not "goat-y."  For more information about Gertie's,  https://www.gertieswhiskeybar.com/gerties-nulu-louisville
The Goat
1 ounce George Dickel Tennessee Whiskey Bottled-in-Bond
1 ounce Aperol
1 ounce Cocchi Rosa
Spritz of absinthe
Build in mixing glass with ice. Stir, strain into a double Old Fashioned glass that has been spritzed with absinthe containing a large ice cube and garnish with a twist of orange peel.
This week's photo credits: American Distilling Institute, A. Smith Bowman Distillery, and Gertie's Whiskey Bar.
******************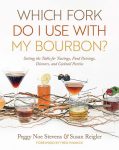 F&D Bourbon Columnist Susan Reigler is the author of several whiskey books, including Which Fork Do I Use with My Bourbon? –  Setting the Table for Tastings, Food Pairings, Dinners, and Cocktail Parties and Kentucky Bourbon Country: The Essential Travel Guide. Autographed copies are available from Carmichael's Bookstore. They can also be purchased on Amazon, or directly from the publisher: 
https://www.kentuckypress.com/9781949669091/which-fork-do-i-use-with-my-bourbon/
https://www.kentuckypress.com/9780813180311/kentucky-bourbon-country/