BOURBON NEWS & NOTES – for 8 October, by Susan Reigler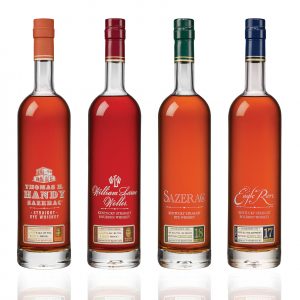 Buffalo Trace Antique Collection Missing George T. Stagg
Buffalo Trace Distillery's 2021 fall release of the Buffalo Trace Antique Collection (BTAC) will not include the 15-year-old George T. Stagg bourbon. Apparently, none of the Stagg barrels filled in 2006 made the quality cut. The other four in the collection did.  Buffalo Trace kindly provided tasting notes:
William LaRue Weller, a wheated bourbon, is 12 years old and has been bottled at 125.3 proof.  A nose of crème brulee, followed by cherry and toasted graham crackers on the palate and a long rich finish of cocoa, herbs, and oak. The uncut and unfiltered Thomas H. Handy Straight Rye Whiskey is five years old and 129.5 proof. The flavor profile includes anise and cinnamon with a rich finish of spearmint and chocolate. Eagle Rare 17-Year-Old Bourbon is a 101 proof whiskey. It has a nose of ripe cherries, vanilla cream, and oak, followed by caramel and coffee. Sazerac Rye 18-Year-Old was bottled at 90 proof and has flavors of bright apples and herbs, anise, and maple syrup. The suggested retail price is $99 each.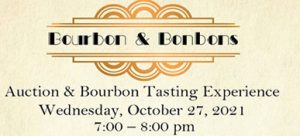 Bourbon & Bonbons to Benefit ECHO
Bourbon & Bonbons is a fundraiser for Exploited Children's Help Organization (ECHO). The virtual event will include a live auction on October 27th and a silent/online auction which runs from 17 to 27 October. If you are in the Louisville area, whiskey kits provided by one of the event's sponsors, Heaven Hill, can be picked up the week before to be used in an online tasting.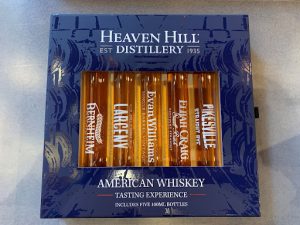 "On the Rocks" tickets, which include the tasting kit, are $75. "Neat" tickets, without the kit, are $50 and include access to the auctions. To purchase, bit.ly/2021BourbonBonbons.
Two Fall Cocktails from Willett Distillery
If you haven't yet had the pleasure of lunch at The Bar at Willett (https://thebaratwillett.com) in Bardstown, why not? You don't have to tour the distillery to book a table and enjoy truly remarkable food from a seasonally changing menu. (Though it's a great tour, complete with distillery cats.) A couple of weeks ago friends and I enjoyed an assortment of warm olives in such a deliciously seasoned walnut oil marinade that we requested bread to soak up the oil. We also shared smoked trout dip served with crackers baked with Old Bay seasoning, and I topped off lunch with a fried oyster slider. As you might imagine the cocktail list lives up to the food menu. Willett even has its own custom-made clear ice.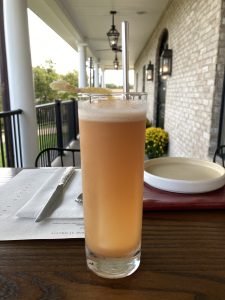 The Bodega Buck is an indulgent treat for ginger lovers. Whiskey sour snobs will find absolutely nothing to criticize in Willett's version. Many thanks to Lead Barkeep & Libations Manager, Jeff Knott for the recipes.
Bodega Buck
1½ ounces Old Bardstown 90 proof
½ ounce Lustau Amontillado sherry
¾ ounce ginger syrup
½ ounce fresh lime juice
4 dashes Angostura bitters
Combine all ingredients in a mixing glass and stir. Strain over ice in a tall glass and garnish with candied ginger.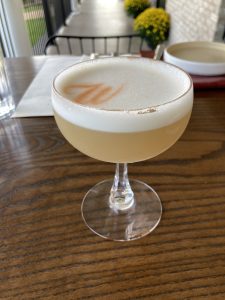 Willett's Whiskey Sour
2 ounces Old Bardstown 90 proof
¾ ounce simple syrup
¾ ounce fresh lemon juice
1 egg white
Combine all ingredients in a shaker with no ice and shake Then add ice and shake again. Strain into a coupe glass.
This week's photo credits: Buffalo Trace, Heaven Hill, ECHO, S. Reigler.
******************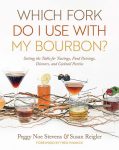 F&D Bourbon Columnist Susan Reigler is the author of several whiskey books, including Which Fork Do I Use with My Bourbon? –  Setting the Table for Tastings, Food Pairings, Dinners, and Cocktail Parties and Kentucky Bourbon Country: The Essential Travel Guide. Autographed copies are available from Carmichael's Bookstore. They can also be purchased on Amazon, or directly from the publisher: 
https://www.kentuckypress.com/9781949669091/which-fork-do-i-use-with-my-bourbon/
https://www.kentuckypress.com/9780813180311/kentucky-bourbon-country/