BOURBON NEWS & NOTES – for 3 September, by Susan Reigler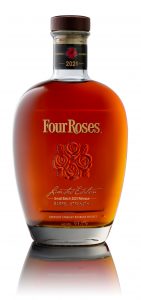 Four Roses Releasing 2021 Limited Edition Small Batch
This year's Limited Edition Small Batch Bourbon from Four Roses will be out later this month. The Lawrenceburg, Kentucky distillery is unique in having two different mashbills and five different yeast strains, so it is able to make 10 different bourbon recipes. This year's edition is non-chill filtered and bottled at 114.2 proof. It features four different hand-selected batches aged 12 to 16 years and those batches represent four of the distillery's 10 distinct Bourbon recipes – a 16-year-old Bourbon from the OBSV recipe, a 14-year-old OBSQ, a 12-year-old OESK, and a 16-year-old OESV.
B in the formula denotes a mashbill of 60% corn, 35% rye, and 5% malted barley. The E mashbill is 75% corn, 20% rye, and 5% malted barley. The aromatic from the yeast is described as "delicate fruit." Q displays "floral essence." The K is "light spice." Mingling these recipes yielded a lot of complex vanilla, caramel, and cinnamon and the fruit notes include orange peel and plum, with some chocolate on the finish.
Four Roses will distribute approximately 14,500 hand-numbered bottles of the 2021 Limited Edition Small Batch Bourbon to be sold in the United States with a suggested retail price of $150.
In addition to being available at select retailers, there will a limited quantity for sale at the Four Roses Distillery Visitor Center via a public lottery. Individuals may register for the lottery from August 31 to September 12 by visiting the Four Roses website. Those who are selected in a random drawing will need to schedule appointments to pick up their purchase at the distillery.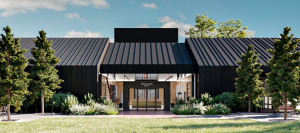 New Fred B. Noe Distillery at Beam
Master Distiller Fred Noe is the seventh generation of the Beam family to make whiskey, a line that began with Jacob Beam, who first distilled in Kentucky around 1795. To honor Noe's contribution to the American Whiskey industry and his role in growing the Small Batch Bourbon category, the James B. Beam Distilling Co. in Clermont, Kentucky has just opened its new Fred B. Noe Distillery to "…serve as an innovation playground for Fred's son and eighth generation Beam Family Distiller, Freddie Noe, as he carries on the Beam family legacy…"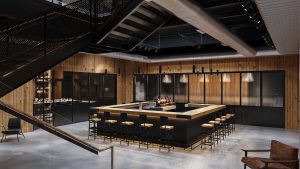 In a written statement, Beam said that in addition to being a center for innovation, the new distillery, located on the main Beam campus, will provide:
Experiential learning through distillation sessions and seminars with Freddie Noe.
Hands-on activities in the blending lab.
A tasting bar to sample new and unreleased innovations for select trade members.
A state-of-the-art classroom for the University of Kentucky's James B. Beam Institute for Kentucky Spirits wherein future leaders in the American Whiskey industry will learn the craft firsthand from the James B. Beam Distilling Company's experts.
For more about all of the Beam whiskeys, https://www.jimbeam.com/.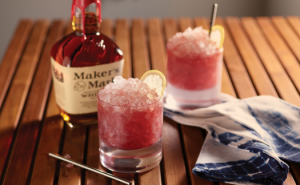 Bourbon Renewal from Maker's Mark
The weather in September, which is National Bourbon Heritage Month, is still warm. So, here's a late summer sipper from Maker's Mark you can enjoy to begin celebrating the month.
Bourbon Renewal
2 ounces Maker's Mark Bourbon
1 ounce fresh lemon juice
½ ounce crème de cassis
½ ounce simple syrup
1-2 dashes Angostura bitters
Combine all ingredients in a mixing glass and stir. Pour into a double Old Fashioned glass filled with crushed ice and garnish with a lemon wheel.
This week's photo credits: Four Roses, Jim Beam and Maker's Mark.
******************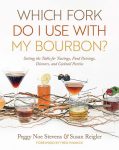 F&D Bourbon Columnist Susan Reigler is the author of several whiskey books, including Which Fork Do I Use with My Bourbon? –  Setting the Table for Tastings, Food Pairings, Dinners, and Cocktail Parties and Kentucky Bourbon Country: The Essential Travel Guide. Autographed copies are available from Carmichael's Bookstore. They can also be purchased on Amazon, or directly from the publisher: 
https://www.kentuckypress.com/9781949669091/which-fork-do-i-use-with-my-bourbon/
https://www.kentuckypress.com/9780813180311/kentucky-bourbon-country/