BOURBON NEWS & NOTES – for 12 November, by Susan Reigler
Cask Strength Angel's Envy
The devotees of Angel's Envy, which is finished in port wine barrels, will be happy with the news of this year's limited release of the cask strength expression. This tenth release is bottled at 120.7 proof and is packaged in a special commemorative hardwood box. The very first release, in 2011, was only of 600 bottles, which were available in two states. It's a sign of the distillery's growth that this year's release is of 14,760 bottles (still limited by production standards) and is distributed in all 50 states.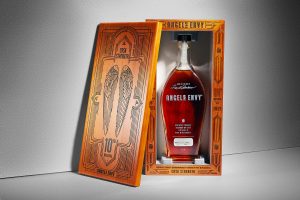 Tasting notes provided by the Angel's Envy describe it as "… complex on the nose with notes of peach and cherry accompanied by hints of brandy, tea, and honey. Notes of leather, toasted oak, and vanilla carry into the palate, along with flavors of stone fruit and port that give way to creamy crème brulee and honey with nutty marzipan. The finish features slight tannins and notes of black tea, apricot, and smoke."
It will go on sale December 1st in select locations including the distillery's retail shop on Main Street in Louisville. Suggested retail price is $229.99. To find out more, https://www.angelsenvy.com
Buffalo Trace Has Warned Consumers About Online Sales Scams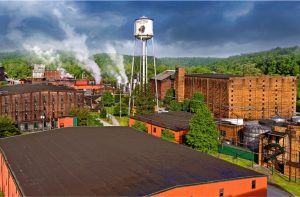 Online fraud is not always as transparent as that email from the deposed Nigerian prince offering to share his fortune with you for a "modest investment." Unfortunately, there are scammers who have latched onto buyers and collectors eager to purchase hard to find whiskey, too, and they can be very convincing.
As reported online in American Whiskey Magazine (Not a fraudulent web site; I write for it.), many consumers have contacted Buffalo Trace Distillery to say there are numerous counterfeit bottles of those unicorn offerings from the distillery (i.e., Blanton's, George T. Stagg, Van Winkle anything) being pitched online to the unwitting.
Tell-tale signs of the fraud include plastic instead of metal bottle tops and offers to process and ship orders directly to the buyer, which is illegal in 44 states.  Another red flag is if the seller is from overseas. Not only have people received bottles refilled with inferior whiskey, even empty bottles have been shipped. In short, caveat emptor!
The Woodford Cocktail at August Moon Chinese Bistro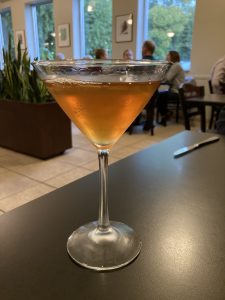 Even in in Kentucky there are still some unenlightened individuals who profess not to like bourbon. (I know. Hard to believe.) One way to ease these holdouts into our native spirit is with a cocktail. A good bourbon gateway is the Woodford Cocktail at August Moon Chinese Bistro. Both the name and the recipe are elegant in their simplicity. It might be a tad sweet for experienced bourbon drinkers or those who enjoy a Manhattan or Boulevardier but may very well please a bourbon newbie. It also pairs well with the savory appetizers on August Moon's menu, offering a flavor contrast to, for example, the Asian chicken wings, spicy minced lamb, or wok simmered mussels in black bean and ginger broth.
The Woodford Cocktail
1 ounce Woodford Reserve bourbon
½ ounce Grand Marnier
½ ounce Tuaca
Combine ingredients in a shaker with ice. Shake vigorously until well chilled. Strain in a cocktail glass.
This week's photo credits: Angel's Envy, Buffalo Trace and S. Reigler.
******************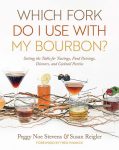 F&D Bourbon Columnist Susan Reigler is the author of several whiskey books, including Which Fork Do I Use with My Bourbon? –  Setting the Table for Tastings, Food Pairings, Dinners, and Cocktail Parties and Kentucky Bourbon Country: The Essential Travel Guide. Autographed copies are available from Carmichael's Bookstore. They can also be purchased on Amazon, or directly from the publisher: 
https://www.kentuckypress.com/9781949669091/which-fork-do-i-use-with-my-bourbon/
https://www.kentuckypress.com/9780813180311/kentucky-bourbon-country/