BOURBON NEWS & NOTES – for 13 August 2021, by Susan Reigler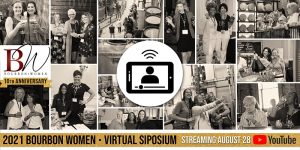 Attend the Bourbon Women SIPosium Virtually
The Bourbon Women Association is celebrating its 10th anniversary. Since its beginning in Louisville in 2011, it has grown to having members in 38 states. (Disclosure: I am a member and a former board chair.) This year's annual SIPosium conference being held at the Hyatt Regency downtown sold out within a week of registration's opening. But the good news is that even if you are not a member, you can attend many of the events virtually.
Among highlights are a luncheon with Victoria Eady Butler of Uncle Nearest Distillery (Tennessee), several sensory training workshops, history sessions, and examinations of corn, barrel making, and whiskey terroir. There's even a Scotch whiskey workshop. Presenters include whiskey scientist Ale Ochoa from TX Whiskey (Texas), distiller Becky Harris of Catoctin Creek (Virginia), Brown-Forman's assistant master distiller Elizabeth McCall, and Old Forester master blender Jackie Zykan.
Tickets include access to an online auction that contains such items as cocktail kits, barware, swag packs, and very a rare bottle of Old Oscar Pepper Bourbon that was distilled in 1911.
The stream is not live. Content will begin at noon on Saturday, 28 August and tickets for access to the content are $10 each. (Yes, you must be 21 to participate.) For many more details and to purchase tickets, go to https://www.eventbrite.com/e/2021-bourbon-women-virtual-siposium-tickets-165839142339.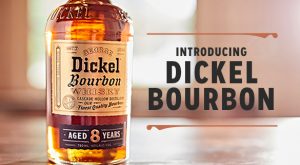 George Dickel Introduces a Bourbon
Tennessee whiskey, in case you didn't know, differs from bourbon in that there is one more step to making it– sugar maple charcoal filtration – that happens before going into the barrel to age.  This Lincoln County process, as it is called, and the fact that many Tennessee whiskeys such as Jack Daniel have a much higher corn content in their mashbills than bourbons do, helps make the difference.
Now one of the biggest makers of Tennessee Whiskey, the Cascade Hollow Distilling Company of Tullahoma, has added a bourbon to its line-up of George Dickel Tennessee Whisky and George Dickel Rye. Dickel Bourbon is eight years old and bottled at 90 proof. Suggested retail price is around $32. For more details: https://www.georgedickel.com.
The Black Manhattan at Bourbons Bistro
The Black Manhattan was the creation of Todd Smith, the bartender at San Francisco's Tenderloin neighborhood's bar, Bourbon & Branch. Smith's 2005 innovation was to substitute Averna amaro for the sweet vermouth that is traditional to a Manhattan. And he used orange bitters in addition to the standard Angostura bitters. By the way, his base spirit was the historically traditional rye rather than the bourbon that seems to be more often encountered in Manhattans these days.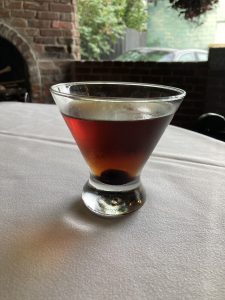 Mike Downs, the excellent bartender at Bourbons Bistro (http://bourbonsbistro.com), puts his own stamp on the drink. His base spirit is a Tennessee whiskey – Uncle Nearest 1884. And he replaces the Averna amaro for Sibona's. The latter hails from the Piedmont region of Italy and contains 34 different botanicals including orange peel, clove, rhubarb, and gentian. The result is a complex, slightly bitter, slightly sweet, slightly spicy sip well worth sampling.
Black Manhattan
2 ounces Uncle Nearest 1884 Tennessee Whiskey
1 ounce Sibona Amaro
1 dash Angostura bitters
1 dash orange bitters
Combine ingredients in a mixing glass with ice and stir until well chilled. Strain into a cocktail glass and garnish with a Luxardo cherry.
This week's photo credits: Bourbon Women, George Dickel and S. Reigler.
******************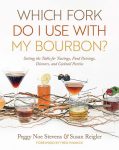 F&D Bourbon Columnist Susan Reigler is the author of several whiskey books, including Which Fork Do I Use with My Bourbon? –  Setting the Table for Tastings, Food Pairings, Dinners, and Cocktail Parties and Kentucky Bourbon Country: The Essential Travel Guide. Autographed copies are available from Carmichael's Bookstore. They can also be purchased on Amazon, or directly from the publisher: 
https://www.kentuckypress.com/9781949669091/which-fork-do-i-use-with-my-bourbon/
https://www.kentuckypress.com/9780813180311/kentucky-bourbon-country/
advertising content
advertising content