[adrotate group="3"]
Kentucky Peerless Reopening in Stages with New Single Barrel Selections
Kentucky Peerless Distilling Co., 120 North 10th Street, reopened its retail shop for in-store and curb side pick-up service on 17 June. The opening coincides with the latest release of limited edition single barrel selections (only 216-230 bottles) from master distiller Caleb Kilburn.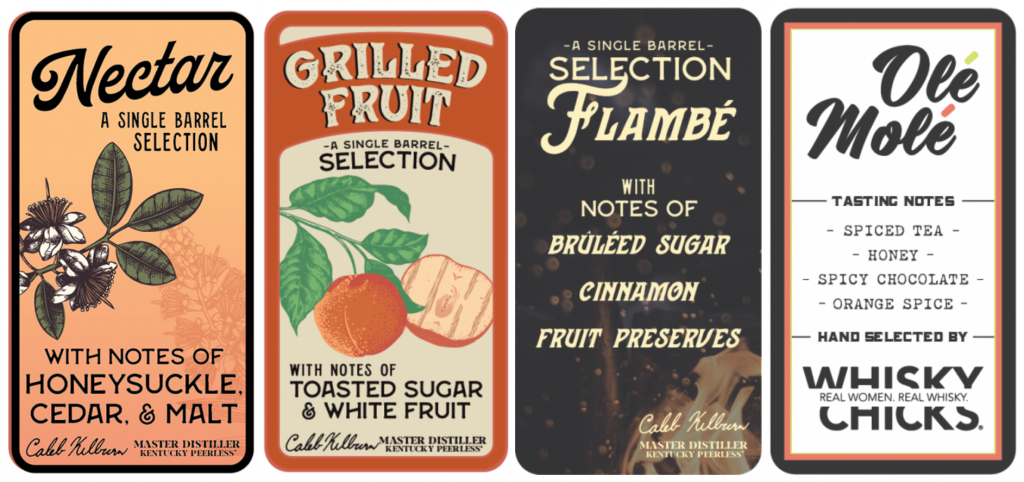 The two bourbon releases are Nectar (notes of flowers and malt) and Grilled Fruit (red fruit with some smokiness). There are also two rye whiskeys – Flambé (crème brulee and herbal tea notes) and Olé Molé (spicy chocolate, honey). All are five years old and barrel strength, ranging from 110 to 114 proof.  Each retail for $124.00 per bottle. Pick up hours are Monday through Friday from 11 a.m. to 4 p.m.
The distillery also announced this week it will be reopening for tours on July 1, with safe health practices in place. Reservations for tours are required. For information about purchasing the whiskeys and booking tours, call 502-566-4999 or visit www.kentuckypeerless.com.
Brown-Forman Sells Historic Brand Early Times
T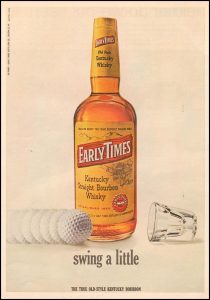 here is a long history of brand swapping in the bourbon industry. For example, when Stitzel-Weller Distillery closed in 1972, its Old Fitzgerald was acquired by Heaven Hill and Rebel Yell went to Luxco Brands. In fact, the only 19th century bourbon brand still being made under its original name by its original distiller is Brown-Forman's Old Forester.
Now that company is selling Early Times, a 160-year-old brand it bought in 1923 to help increase its Prohibition stock of medicinal whiskey. It's being picked up by Sazarac, parent company of Buffalo Trace and Barton 1792, which is also buying two of Brown-Forman's Canadian whiskeys – Canadian Mist and Collingwood.
For a while, Early Times was a "Kentucky whiskey" since it was aged in barrels that had already been used for aging bourbon. (By definition, "bourbon" must be aged in unused cooperage.) In the last few years, it was reinstated as a bourbon and there has even been a very attractively-priced bottled-in-bond expression. It will be interesting to see the direction in which it is taken by Sazarac.  Information about the portfolios of both distillers can be found at https://www.brown-forman.com and http://www.sazerac.com.
Kentucky Distillers' Association Auction Benefitted Breonna Taylor Scholarship Fund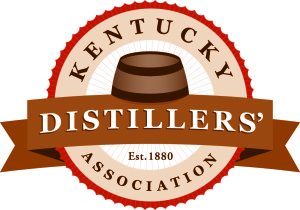 The Kentucky Distillers' Association recently released a statement that read in part, "The Kentucky Distillers' Association and its members are deeply saddened over the loss of Black lives like George Floyd, Ahmaud Arbery, and many others, including Breonna Taylor who died in our own backyard. These recent deaths, and the ongoing protests for justice and equality, have led us to look inward and start asking the tough, but necessary questions about what actions we must take to expand diversity and inclusion within Kentucky's signature Bourbon and distilled spirits industry. We know we must do better."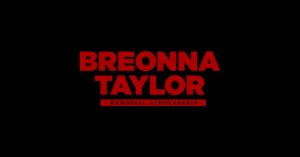 One action the KDA took was partnering with retailer Westport Whiskey & Wine to hold an on-line auction of select Kentucky bourbons and ryes to benefit The Breonna Taylor Memorial Scholarship Fund in Nursing at the University of Louisville. The four-year renewable award honors Taylor, a former emergency-room technician at UofL Health-Medical Center East, who was killed by LMPD narcotics officers serving a no-knock warrant at her home in March.
The auction raised more than $15,000. If you missed the auction but wish to contribute to the scholarship, go to give.louisville.edu/breonna-taylor.
******************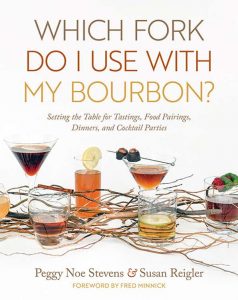 F&D Bourbon Columnist Susan Reigler is the author of several whiskey books, the most recent being Which Fork Do I Use with My Bourbon? Setting the Table for Tastings, Food Pairings, Dinner, and Cocktail Parties, co-written with Peggy Noe Stevens.
Autographed copies are available from Carmichael's Bookstore. It can also be purchased on Amazon, or directly from the publisher at https://www.kentuckypress.com/9781949669091/which-fork-do-i-use-with-my-bourbon/.