Wild Turkey is Releasing a New, Limited Bottled in Bond Expression
Wild Turkey Distillery has just announced a new limited release in its Master's Keep series. This fifth edition is Master's Keep Bottled in Bond. As is the requirement for all bottled in bond whiskeys, this has been bottled at 100 proof. And it more than meets the requirement of being aged at least four years having spent an impressive 17 years in the warehouse.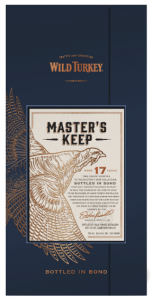 Speaking in a press release, master distiller Eddie Russell (who shares that designation with his father, Jimmy) described the creation of the new release:
"With our own Master's Keep Bottled In Bond, we took the historic process and protocol of aging for four years to the next level and allowed the liquid to rest for 17 years."
According to tasting notes released by Wild Turkey, "The bourbon has an enticing taste and aroma of toasted oak, apple and dark cherry highlighted by the sweet confectionary flavors of vanilla, brown sugar and toffee…the enjoyable, lingering finish is complete with dark notes of mocha, smoke and spice."
Starting in June, about 14,400 bottles will be available at select retailers. The suggested price is $175.00 per 750 ml bottle. For more information, go to www.wildturkey.com.
Historic Oxmoor Farm is Offering Virtual Bourbon Tastings
For several years, bourbon authority Michael Veach has led a series of Bourbon Salons in the beautiful library at Oxmoor Farm. Those salons have often featured a vintage bourbon bottled in the 1960s from the Oxmoor mansion's cellar. With gatherings of more than 10 people still on hold, the non-profit organization has introduced a new series, the Oxmoor Virtual Bourbon Hour via Zoom featuring Veach and yours truly.
The first tasting is scheduled for Thursday, June 4th from 8 to 9 p.m. and is limited to 20 tickets. Three bourbons will be sampled, two from my personal collection and one from Oxmoor's. They are the very first Woodford Reserve Master's Collection release (Four Grain Batch #1 from 2005), Blood Oath Pact #1 (from 2015), and Double Springs 15-year Old Rare Old Sippin' Whiskey (ca.1965).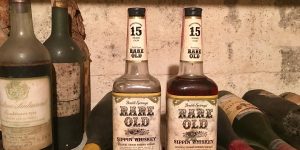 Tickets are $50 per tasting and the proceeds benefit Oxmoor Farm. Dating from 1787, it is one of the oldest farmsteads in Kentucky. The main house, 13 outbuildings, and 79 acres are a Kentucky Heritage Council preservation site.
For details about the tasting, including how to get the samples, go to https://www.eventbrite.com/e/105543288818.
Cocktail Corner – Beam Me Up, Scotty! from Lilly's Kentucky Bistro
Raise your hand in a Vulcan salute if episodes from the original Star Trek have been on your Safe at Home binge watching list.  If you are looking for a cocktail to sip while traveling at warp speed with the Starship Enterprise, Lilly's Bistro has a cocktail that would suit perfectly. The Beam Me Up, Scotty! utilizes both bourbon and scotch, a fitting nod to the multinational, not to mention multiplanetary, Enterprise crew.
Chef/owner Kathy Cary has decided not to reopen her dining rooms yet, but Lilly's, 1147 Bardstown Road (502-451-0447, www.lillysbistro.com) will continue to offer curb side pick-up for pre-orders.  Undoubtedly, Cary wishes her customers and staff to live long and prosper.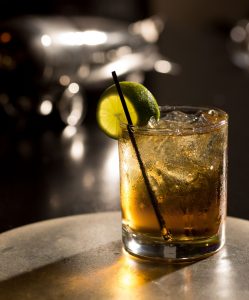 The Beam Me Up, Scotty!
1 ounce Jim Beam White Label
1 ounce Glenmorangie
¾ ounce Drambuie
Crabbie's ginger beer
Combine bourbon, scotch, and liqueur in a rocks glass and stir. Fill with ice, top with ginger beer and garnish with a lime wedge.
******************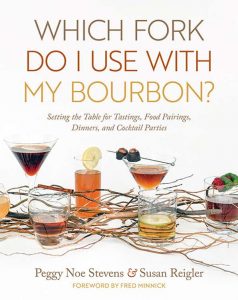 F&D Bourbon Columnist Susan Reigler is the author of several whiskey books, the most recent being Which Fork Do I Use with My Bourbon? Setting the Table for Tastings, Food Pairings, Dinner, and Cocktail Parties, co-written with Peggy Noe Stevens. Autographed copies are available from Carmichael's Bookstore. It can also be purchased on Amazon, or directly from the publisher at https://www.kentuckypress.com/9781949669091/which-fork-do-i-use-with-my-bourbon/.
Photo credits: Wild Turkey Distillery; Oxmoor Farm ; Jessica Ebelhar (Beam Me Up, Scotty).