BOURBON NEWS & NOTES – for 20 August 2021, by Susan Reigler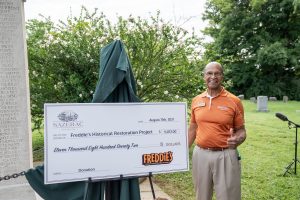 Restoration of Historic Green Hill Cemetery in Frankfort Gets a Boost from Freddie's Old Fashioned Soda
If you are very lucky, you'll have had Kentucky Bourbon Hall of Fame member Freddie Johnson as your tour guide when you visited Buffalo Trace Distillery in Frankfort. Johnson is the third generation of his family to work at the National Historic Landmark and a treasure-trove of bourbon history and knowledge.
His passion for Kentucky history extends well beyond bourbon though. He has taken on the very special mission of restoring and preserving Green Hill Cemetery in Frankfort. Established in 1865, it has Kentucky's only monument honoring the nearly 25,000 Black Kentuckians who served in the United States Colored Troops during the American Civil War and is the final resting place of many of them, as well as of other Black Kentuckians and Franklin County's pauper burials.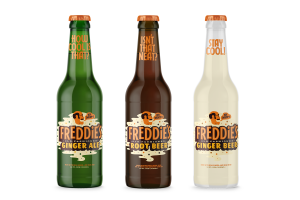 Now, a portion of the proceeds from sales of Freddie's Old Fashioned Sodas, the root beer, ginger beer, and ginger ale line developed and sold by Buffalo Trace's parent company Sazerac, have been donated to the non-profit entity overseeing the maintenance of Green Hill. In a ceremony on 17 August, Johnson was presented with a check for $11,872. But there is a lot of work to be done to find unmarked graves and restore headstones.
You can support Green Hill not only by buying Freddie's sodas, which make great bourbon cocktail mixers as well as being delicious on their own, but by making a donation.
Checks can be made out to: Social Good Fund, Memo: "Freddie's Historical Site Restoration Project", and mailed to Social Good Fund, 12651-5473 San Pablo Ave., Richmond, CA 94805.
Find more about Freddie's Sodas at https://www.buffalotracedistillery.com/freddies.html.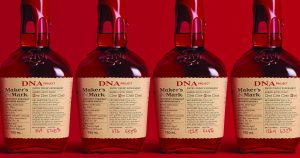 Taste a Maker's Mark Experiment
One of the little-known, and underappreciated, variables in whiskey making is the proof of the new make spirit when it is introduced to the barrel. Maker's Mark has always had an entry proof of 110. But what if it were different? Would it change the flavor? That's what the distillery wanted to find out eight years ago when it filled some barrels with its traditional 110 proof and with 115, 120, and 125 proof new make. (Note: Most Maker's Mark is aged between five and seven and a half years.)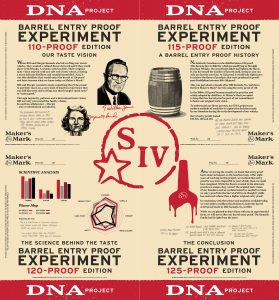 You can now sample the results in a limited release collection, the DNA Project, and get commemorative letterpress posters from Louisville's Hound Dog Press, with the bottles. Only 2,400 sets of Entry Proof (9,600 bottles total) and that corresponding number of posters are available. All bottles and posters are numbered.
While some of the bottles and posters are available at select retails in Kentucky, most of them are being sold in the gift shop at the Maker's Mark Distillery in Loretto. Many are also being sold through the online site, The Whisky Drop by Maker's Mark. Shipments of 110 and 115 Entry Proof bottles will be in in November and the 120 and 125 proofs will go out in January. Residents of Kentucky and Washington, D.C. can purchase at https://www.makersmark.com/whisky-drop?utm_source=pr&amp%3Butm_medium=&amp%3Butm_content=&amp%3Butm_campaign=entry_proof.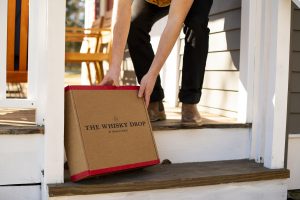 The suggested retail price for each bottle and its poster is $99.99.
This week's photo credits: Sazerac and Maker's Mark.
******************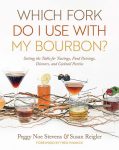 F&D Bourbon Columnist Susan Reigler is the author of several whiskey books, including Which Fork Do I Use with My Bourbon? –  Setting the Table for Tastings, Food Pairings, Dinners, and Cocktail Parties and Kentucky Bourbon Country: The Essential Travel Guide. Autographed copies are available from Carmichael's Bookstore. They can also be purchased on Amazon, or directly from the publisher: 
https://www.kentuckypress.com/9781949669091/which-fork-do-i-use-with-my-bourbon/
https://www.kentuckypress.com/9780813180311/kentucky-bourbon-country/