BOURBON NEWS & NOTES – for 5 February 2021, by Susan Reigler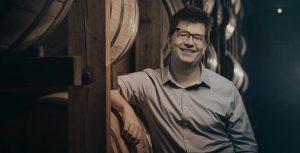 News from MGP
MGP Ingredients in Lawrenceburg, Indiana, near Cincinnati, Ohio, is the largest distillery of which you have never heard. While it does have its own whiskeys – George Remus Bourbon, Remus Repeal Reserve Bourbon, and Rossville Union Rye – it specializes in making whiskey it sells to other companies who, in turn, release the whiskeys bearing their own labels. Such sourcing is common in the industry and is perfectly acceptable, as long as the non-producers are transparent about the practice. For example, one especially well-known brand that sources from MGP is Bulleit Rye.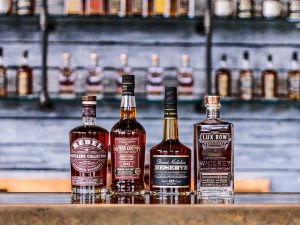 Given its size, MGP employs not one or two, but several master distillers, and the company recently announced it has appointed one lead master distiller to oversee them. Matt Greeno will supervise all of MGP's distillery operations, which include those in Atchison, Kansas and Washington, D.C., as well as Lawrenceburg's. Presumably, he may also have a hand in the operations at Bardstown, Kentucky's Lux Row Distillery, since that's the other big news out of MGP.
Last month, MGP acquired Luxco, the St. Louis-based company that owns and operates the Lux Row Distillery in Bardstown. Their brands include Ezra Brooks, Rebel Yell, David Nicholson, and Yellowstone. Thanks to the transaction, Luxco shareholders will receive some 5 million shares of MGP common stock (market value about $238 million) and MGP will have the benefit of Luxco's 50-state sales and distribution pipeline.
For more details about each company, https://www.mgpingredients.com and
https://luxrowdistillers.com/.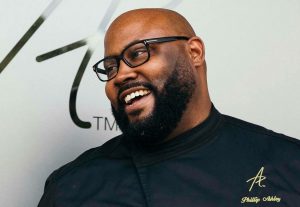 Woodford Reserve and Chocolate for Valentine's Day
Woodford Reserve distilleries has joined forces with Memphis-based chef and chocolatier Phillip Ashley Rix to create custom confections to pair with Woodford Reserve Double Oaked bourbon. The jewel-toned chocolates are hand-painted and include white chocolate with strawberry, milk chocolate with orange and vanilla bean, blonde chocolate with caramel apple finished with sea salt, and a maple-infused dark chocolate. The chocolates will be used in special bourbon tasting events at Woodford Reserve and around the country.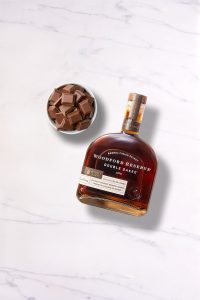 Even if you don't get to one of those tastings, you can try your own pairing at home. Assistant master distiller Elizabeth McCall has devised a tasting guide that includes three different chocolate pairings to amplify specific characteristics of the both Woodford Reserve Distiller's Select and Woodford Reserve Double Oaked using white chocolate, milk chocolate with almond, and sea salt dark chocolate.
To learn more about Woodford Reserve, go to www.woodfordreserve.com or www.facebook.com/woodfordreserve. For more about Chef Rix's chocolates, https://phillipashleychocolates.com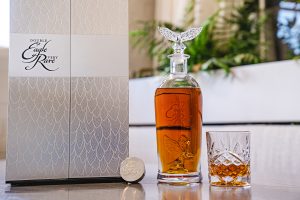 Buffalo Trace Distillery 20-year-old Double Eagle Very Rare Bourbon Out This Month
The third release of the extremely limited Double Eagle Very Rare Bourbon from Buffalo Trace has just been announced by the distillery. It's the third in the series, which launched in 2019. The bourbon is 20 years old (twice that of the regular Eagle Rare expression), is bottled at 101 proof, and is packaged in a crystal decanter enclosed in a silver presentation box. Only 199 bottles are available, and as you will have guessed by now, it is a luxury item. The suggested retail price is $2,000. A statement from Buffalo Trace describes the bourbon as having "a nose of dark cherries and creamy caramel…[a] palate of dark chocolate, smoked oak and dates, [and] followed by a long, complex finish of cinnamon, anise and oak."
For more about this very limited bourbon, https://www.buffalotracedistillery.com/our-brands/eagle-rare/double-eagle-very-rare.html
This week's photo credits: MGP, Luxco, Brown-Forman, Buffalo Trace.
******************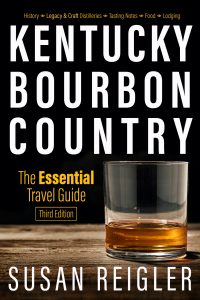 F&D Bourbon Columnist Susan Reigler is the author of several whiskey books, the most recent being Kentucky Bourbon Country: The Essential Travel Guide, 3rd edition.
Autographed copies are available from Carmichael's Bookstore. It can also be purchased on Amazon, or directly from the publisher at https://www.kentuckypress.com/9780813180311/kentucky-bourbon-country/