BOURBON NEWS & NOTES – for 24 September, by Susan Reigler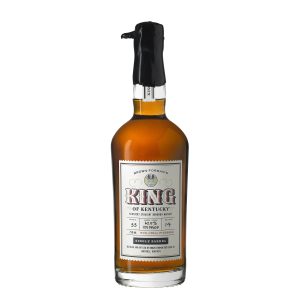 A Shelf Full of New Releases for Bourbon Heritage Month – Round 2
Three recent fall releases, just in time for Bourbon Heritage Month, were described in last week's column. The limited edition whiskeys just keep coming, so here is another trio to bear in mind when searching for the new and notable:
If you thought that Brown-Forman's Old Forester Birthday Bourbon was limited, it seems almost plentiful compared to the distiller's coveted annual release, King of Kentucky. A historical brand that first appeared in 1881 as a straight bourbon, it was acquired by Brown-Forman in 1936 from Selected Kentucky Distillers and, by 1940, was converted to a blended whiskey. It was discontinued in 1968, but the distillery brought it back 50 years later. This is the fourth annual release and consists of only 2,700 bottles, most of which will be sold in Kentucky. Bottled from 33 single barrels, the proof ranges from 125O to 135O depending upon barrel of origin. And it's 14 years old. Suggested retail, $249.99.  Find out more, http://www.brown-forman.com/.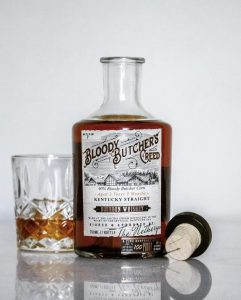 The newest whiskey from Jeptha Creed Distillery in Shelbyville Kentucky is Bloody Butcher Corn Straight Bourbon Whiskey this year's offering in its Annual Experimental Bloody Butcher's Creed expressions.
Jeptha Creed uses the heirloom corn variety Bloody Butcher, which is grown on the family farm on which the distillery is located. The kernels are dark red, which gives the fermenting mash a distinctive pinkish color. The mashbill is very high in corn, clocking in at 90%. The balance is 5% rye and 5% malted barley. It was aged two years and nine months and sells for $52.99. Find it at the distillery shop or select Kentucky retailers, www.jepthacreed.com/where-to-buy.
This month Barrell Craft Spirits announced a new collaboration between The Ocean Foundation and Barrell Seagrass. Louisville-based Barrell specializes in sourcing whiskeys from around the world, finishing them in secondary barrels and/or blending to achieve a desired flavor profile. Proceeds from the sale of select bottles of Barrell Seagrass will go to the Ocean Foundation, which works to restore and preserve shore environments around the world. Released earlier this year, Seagrass is a blend of American and Canadian rye whiskeys finished separately in Martinique Rhum Agricole, apricot brandy, and Madeira casks. The rye is 118.4 proof and retails for $79.99.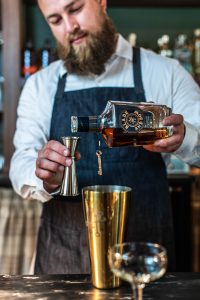 The New-Fashioned at the Garden & Gun Club
The historic Stitzel-Weller Distillery added an upscale bar this summer. The Garden & Gun Club (https://gardenandgunclub.com/at-stitzel-weller-distillery/) is presided over by mixologist Greg Hojnacki who uses Blade & Bow bourbon in many of his drinks including classics such as the Old Fashioned and the Manhattan. His New-Fashioned is a cocktail of depth and complexity that includes a wee dram of Johnny Walker Black and some elderflower liquor, as well as bourbon. In addition to cocktails and other potables, the bar has a short menu of small plates.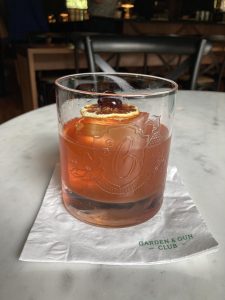 New-Fashioned
1 ¼ ounces Blade & Bow
¾ ounce Johnny Walker Black
½ ounce St. Germaine
¼ ounce simple syrup
1/8 ounce lemon juice
2 dashes Angostura bitters
Combine in a mixing glass over ice and stir. Strain over a large ice cube into a double Old Fashioned glass and garnish with a slice of burnt lemon and a Luxardo cherry.
This week's photo credits: Brown-Forman, Jeptha Creed, Barrell Craft Spirits, Garden & Gun Club, S. Reigler.
******************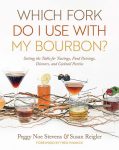 F&D Bourbon Columnist Susan Reigler is the author of several whiskey books, including Which Fork Do I Use with My Bourbon? –  Setting the Table for Tastings, Food Pairings, Dinners, and Cocktail Parties and Kentucky Bourbon Country: The Essential Travel Guide. Autographed copies are available from Carmichael's Bookstore. They can also be purchased on Amazon, or directly from the publisher: 
https://www.kentuckypress.com/9781949669091/which-fork-do-i-use-with-my-bourbon/
https://www.kentuckypress.com/9780813180311/kentucky-bourbon-country/