BOURBON NEWS & NOTES – for 1 October, by Susan Reigler
A Shelf Full of New Seasonal Releases – Round 3
Bourbon Heritage Month may be officially over, but the fall season of new releases is ramping up. Here are some more limited releases. Happy hunting!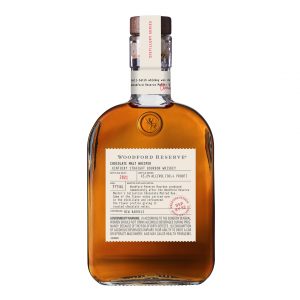 You may recall Woodford Reserve's Master's Collection from 2019, Chocolate Malted Rye. Now chocolate is back, thanks to what the distillery has described as "a happy accident." When some bourbon was made following the production of the rye, some of that lingering chocolate unintentionally made it into the bourbon, which has just become this year's Master's Collection Edition. Dubbed Chocolate Malt Whisper, the flavor is described as "…a unique liquid that explodes with a medley of dark chocolate, cocoa and roasted coffee with fruity and citrus notes." The 90.4 proof whiskey is being sold in 375 mL bottles at the Woodford Reserve Distillery gift shop in Versailles and at select retailers in Kentucky only for $49.95. More details about all Woodford products – www.woodfordreserve.com.

Distilling giant MGP of Lawrenceburg, Indiana just east of Cincinnati mostly produces whiskey for brands that don't have physical plants. But a few years ago, MGP released a brand of its own. The 94 proof George Remus Straight Bourbon Whiskey is the flagship expression. In March this year, the distillery invited select retailers, including many from Kentucky, to choose a single barrel for the stores' private barrel programs. Those bottlings, from a choice of two different high-rye mashbills, have recently arrived on store shelves. Among local stores offering the private selections, which retail in the mid-$60 range, are Westport Whiskey & Wine and Total Wine & Spirits.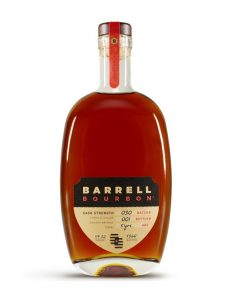 Barrell Bourbon Batch No. 030 has just been released. Barrell Craft Spirits (https://www.barrellbourbon.com) specializes in sourcing and blending whiskeys. The newest batch was blended from what are described as "tropical fruit forward 5-year-old Indiana barrels, stone fruit forward 10-year-old high-rye Tennessee barrels, and a group of nutty 6, 9, 11, and 15-year-old barrels." After those barrels were combined, wheated bourbon from Kentucky and from Wyoming were added. By law, if a blend carries an age statement on its label, it must be for the youngest bourbon in the bottle. Therefore this one is identified as being 5 years old. It was also bottled at cask strength, 117.32 proof. The suggested price for 750mL bottles is $89.99.
Horse Soldier Bourbon Aims to Become an Economic Engine in Southeast Kentucky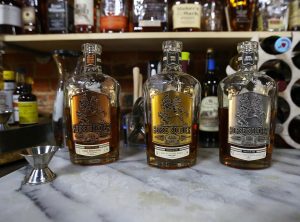 Horse Soldier Bourbon has announced it plans to build a new $200 million distillery and tourism attraction in Somerset. This will be the first bourbon tourism attraction in the Appalachian region of southeastern Kentucky and it has the protentional to create hundreds of jobs. The distillery and visitor center will be more than 27,599 square feet and the site will also include a 4,600 square-foot activity center, a 5,000 capacity amphitheater, a 500-person outdoor event space, a 3,200-square-foot wedding chapel, a 60-room luxury lodge with 20 cabins, and a retail village.
Founded by several military veterans who served as the special forces mounted soldiers who were the first U.S. troops to enter Afghanistan after September 11, 2001, the brand has three expressions – Premium, Signature Small Batch, and Reserve – currently being contract distilled by Middle West Spirits of Columbus, Ohio. All are non-chill filtered and available at several Louisville area liquor retailers.
This week's photo credits: Woodford Reserve, MGP, Barrell Craft Spirits, and Horse Soldier.
******************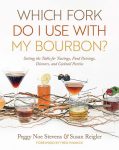 F&D Bourbon Columnist Susan Reigler is the author of several whiskey books, including Which Fork Do I Use with My Bourbon? –  Setting the Table for Tastings, Food Pairings, Dinners, and Cocktail Parties and Kentucky Bourbon Country: The Essential Travel Guide. Autographed copies are available from Carmichael's Bookstore. They can also be purchased on Amazon, or directly from the publisher: 
https://www.kentuckypress.com/9781949669091/which-fork-do-i-use-with-my-bourbon/
https://www.kentuckypress.com/9780813180311/kentucky-bourbon-country/
advertising content
advertising content