BOURBON NEWS & NOTES – 2 October, 2020, by Susan Reigler
Get Ready for Old Fashioned Week!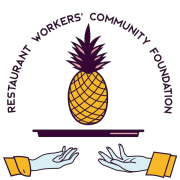 Heaven Hill's Elijah Craig bourbon has teamed up with PUNCH, the online beverage magazine, to host a first annual Old Fashioned Week, October 16-25 which will raise money for the Restaurant Workers' Community Foundation.  The RWCF is a national nonprofit and donations to it support direct financial assistance to restaurant employees, grants to non-profit partners, and zero-interest loans for small businesses in the food service industry.
Traditionally made with bourbon, there is a case to be made that the Old Fashioned was the first whiskey cocktail. In 1806, when asked by a reader to define "cocktail," The Balance and Columbian Repository of Hudson, New York (Yes, that was an actual newspaper name.) wrote that it was "a stimulating liquor, composed of spirits of any kind, sugar, water, and bitters." Substitute ice for water, and that pretty much sums up an Old Fashioned.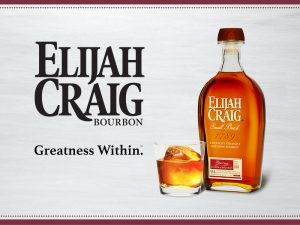 Even better: A whiskey cocktail thus concocted was usually drunk at breakfast.
The story goes that the modern Old Fashioned, garnished or muddled with fruit (I am not going to weigh in on that controversy here.) originated at Louisville's Pendennis Club. Proudly, the Old Fashioned is our fair city's Official Cocktail.
So, it's appropriate that Elijah Craig bourbon, made in Louisville, is sponsoring the week. It will include live online cocktail making demonstrations, individual stories of a variety of bartenders, and lots of Old Fashioned cocktail recipes on the www.OldfashionedWeek.com web site.
In addition, there is a national sweepstakes offering the opportunity to win one of 500 home bar kits that runs through November 15th. For every online submission, Elijah Craig will donate $1 to RWCF and $5 for every social media submission along with a "virtual cheers" image using the hashtag #OldFashionedWeek or #Sweepstakes and tagging @ElijahCraig. It will top out at $100,000. You can find all the contest details on the website.
The Cocktail Contessa
If you are looking to upgrade your at-home mixology skills, you'll not have a better guide that Louisville-based Heather Wibbels, aka The Cocktail Contessa. Wibbels is passionate about cocktails, their history and concoction. After winning the amateur division of The Bourbon Women Association's "Not Your Pink Drink" cocktail contest three years in a row, she was made the head judge for that organization's annual contests.
She also has a website, https://www.cocktailcontessa.com, filled with cocktail lore and recipes. And while her specialty is bourbon, there are some cocktails using other spirits, too. Among her recent posts have been "Core Values: Apple Bourbon Cocktail," "How to Make Your Boulevardier Cocktail Perfect," "Best Ice for Cocktails at Home," "Best Manhattan Variations,"  and "5 Best Bourbons for Cocktails at Home."
To get in the spirit (so to speak) of Old Fashioned Week, check out her recipe for her Oatmeal Cookie Old Fashioned, https://www.cocktailcontessa.com/oatmeal-cookie-old-fashioned/, or try your hand at her Perfect Old Fashioned. It has become my go to Old Fashioned, though I make it a bit more savory by using Bourbon Barrel Foods' Bourbon Smoked Sugar. Feel free to experiment!
The Cocktail Contessa's Perfect Old Fashioned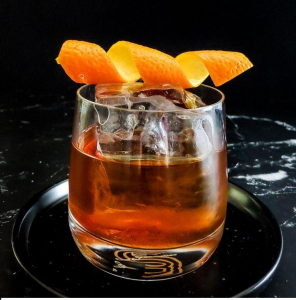 2 ounces Old Forester Signature or Rittenhouse Rye Bottled-in-Bond
½ ounce light brown sugar simple syrup (Equal parts sugar stirred with warm water and cooled in the refrigerator)
1 dash orange bitters (Wibbels uses Woodford reserve orange bitters)
1 dash Angostura bitters
Combine simple syrup, bitters, and bourbon in a mixing glass and fill with ice. Stir 30 times, then strain into a rocks glass with one large ice cube, Express orange zest over the top of the cocktail and add to the glass.
You can subscribe to the Cocktail Contessa's newsletter for weekly cocktail recipes at the web site.
******************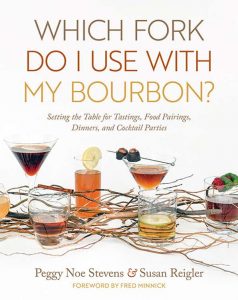 F&D Bourbon Columnist Susan Reigler is the author of several whiskey books, the most recent being Which Fork Do I Use with My Bourbon? Setting the Table for Tastings, Food Pairings, Dinner, and Cocktail Parties, co-written with Peggy Noe Stevens.
Autographed copies are available from Carmichael's Bookstore. It can also be purchased on Amazon, or directly from the publisher at https://www.kentuckypress.com/9781949669091/which-fork-do-i-use-with-my-bourbon/.
Photo credits: Those distilleries and entities mentioned.
advertising content
advertising content