BOURBON NEWS & NOTES – for 27 August 2021, by Susan Reigler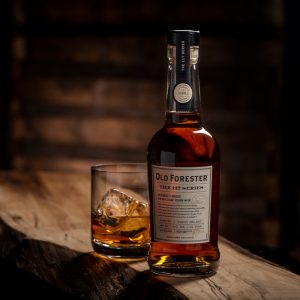 Brown-Forman Releases a Second Old Forester 117
Master Taster Jackie Zykan has chosen several barrels from Old Forester's Warehouse K (known for aging some impressive single barrel selections) to mingle in the latest release of the new Old Forester 117 series. The name is a nod to the distillery's historic address at 117 W. Main Street.
The limited expression contains a blend of barrels aged on different floors from the heat-cycled warehouse, which was built in 1953. Sold in 375 ml bottles and available at the Main Street retail shop, the suggested price is $49.99. Zykan provide these tasting notes:
Color: Rich honey
Aroma: On the nose, creamy chocolate, caramel, and brown sugar lead, with a hint of golden raisin and a foreshadowing of the pepper the finish will unveil.
Taste: The palate brings with it a full-bodied and rich viscosity, peripheral spice, and a touch of black cherry alongside bitter molasses.
Finish: The robust yet balanced spice finish completes the story of the well-known complexity which is the K warehouse.
For more about all of Old Forester's line-up, visit www.oldforester.com.
Guess Which State's Residents Consume the Most American Whiskey
According to data recently released by DISCUS (The Distilled Spirits Council of the United States), while Americans consume more vodka than any other spirit, they spend more money on whiskey, which includes bourbon, rye, and Scotch. If you guessed Kentucky as the largest whiskey consuming state; you would be correct. Kentuckians produce the largest amount of bourbon and we also drink a lot of it. American whiskey counted for 45% spirits sales in Kentucky.
The next highest American whiskey consuming state was Indiana (26.7%) followed by West Virginia (26.5%), North Carolina (25.7%) and Missouri (25.2%). If you want to find some of those highly allocated bottles that have vanished from Kentucky store shelves, head to Idaho. Only 4.0% of spirits sales there were for American whiskey.

Apparently, Americans as a group are patriotic in our whiskey consumption, spending nearly double in 2020 on bourbon and other American whiskeys than on Canadian whiskey and Scotch combined.
Fall Edition of Old Fitzgerald Bottled in Bond
Heaven Hill has just released its fall 2021 expression of Old Fitzgerald Bottled-in-Bond. The wheated bourbon has been bottled at 100 proof (the requirement for bottled-in-bond) and was aged for 11 years. Presented in an ornate, decorative decanter, the eighth release in the series has a suggested retail price of $110. For more about Old Fitzgerald, Heaven Hill, and the limited release, go to www.heavenhill.com.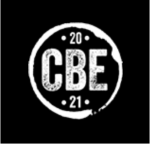 Craft Beverage Expo Coming to Louisville
Another gathering of spirits professionals will be taking place in Louisville this fall when the Craft Beverage Expo come to town 19 and 20 October. One of the notable sessions is "Women in Craft" which will feature Betsy Lay and Alison Wisneski of Lady Justice Brewing Company, an all-female operation in Aurora, Colorado and Julia Herz of Herz Muses Enterprises, which consults on equity, diversity and inclusion in the alcohol beverage industry.  The moderator for the sessions is Louisvillian Peggy Noe Stevens, the first female Master Taster in the bourbon industry and founder of the Bourbon Women Association. (Disclosure: Stevens is a co-author of one of my books.) For more details about the expo, https://www.craftbeverageexpo.com.
This week's photo credits: Old Forester, Catherine Chen (the map), Heaven Hill, and The Craft Beverage Expo.
******************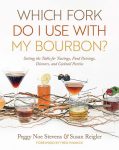 F&D Bourbon Columnist Susan Reigler is the author of several whiskey books, including Which Fork Do I Use with My Bourbon? –  Setting the Table for Tastings, Food Pairings, Dinners, and Cocktail Parties and Kentucky Bourbon Country: The Essential Travel Guide. Autographed copies are available from Carmichael's Bookstore. They can also be purchased on Amazon, or directly from the publisher: 
https://www.kentuckypress.com/9781949669091/which-fork-do-i-use-with-my-bourbon/
https://www.kentuckypress.com/9780813180311/kentucky-bourbon-country/