BOURBON NEWS & NOTES – 30 October, 2020, by Susan Reigler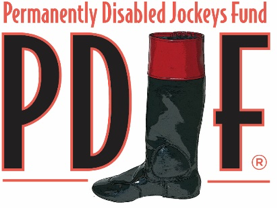 Breeders' Cup Commemorative Bottle from Maker's Mark
The Breeders' Cup is returning to Kentucky next week (November 6 and 7) and once again Maker's Mark is releasing a limited edition, commemorative bottle to raise money for the non-profit Permanently Disabled Jockeys Fund. (https://pdjf.org) Founded in 2006, the PDJF has distributed more than $11 million to 60 former and disabled riders, many with traumatic brain injury and paralysis.
This edition comes in a striking all-white bottle featuring the Breeders' Cup logo, a green Keeneland ribbon and wax seal, and purple bottle neck wax. A limited number of bottles go on sale only in Kentucky on Friday, October 30th.
Maker's and Keeneland have a special relationship. The first case of Maker's ever sold was at the historic track. And each year the distillery sponsors the Grade 1 Maker's Mark Mile during the July meet at the track.  For more about the bourbon, go to www.makersmark.com, where you can also sign up to become a Maker's Ambassador and get advance notice of limited edition expressions and commemorative bottles.
The Cocktail Contessa's Boulevardier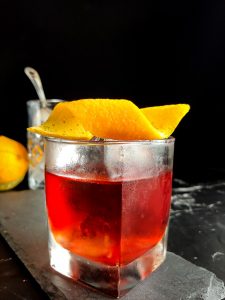 I discovered the Boulevardier cocktail relatively recently, having sipped my first one a couple of years ago at Ouita Michel's famed Holly Hill Inn in Midway, Kentucky. Essentially a whiskey variation on the gin-based Negroni, it's made with bourbon (or rye), sweet vermouth, and Campari, a bitter Italian aperitif. The Campari gives the drink a curl-your-tongue kick. This is not a beginning sipper's drink. It's a sophisticated cocktail that, fittingly, originated at Harry's New York Bar in Paris during the Roaring Twenties. In 1927 owner Harry McElhone recorded the recipe in his book Barflies and Cocktails, and credits its creation to Erskine Gwynne, an American expat, regular customer, and editor of the literary magazine Boulevardier. Boulevardier was a term that meant something like "man about town." The name of the cocktail was a nod to the gentleman's magazine.

I've taken to mixing my own Boulevardiers for at-home cocktail hours when I want a change of pace from a Manhattan or an Old Fashioned. (True confession from a bourbon writer. I also enjoy an occasional, bone-dry gin Martini.)
The traditional Boulevardier was made with a 1:1:1 ratio of bourbon to sweet vermouth to Campari. But it's fine to play with the sweet to bitter proportions. I favor a 1½ to ¾ to ¾ ounce ratio and I serve it up in a coupe glass. Louisville's Cocktail Contessa, Heather Wibbels, takes experimentation with the ingredients even further by substituting rye for bourbon, dialing up the bitterness with more Campari, and serving it over a single large ice cube. Here's her recipe. For more of her cocktails, visit www.cocktailcontessa.com.
The Boulevardier
1¼ ounces rye whiskey (Heather uses Rittenhouse)
¾ ounce sweet vermouth
1 once Campari
Garnish: orange peel
Combine whiskey, vermouth and Campari in a mixing glass and fill with ice. Stir until well chilled and strain into a rocks glass with a single large cube. Express the orange peel over the cocktail and add to the glass.
This week's photo credits: Keeneland art from Maker's Mark. Cocktail art from the Cocktail Contessa
******************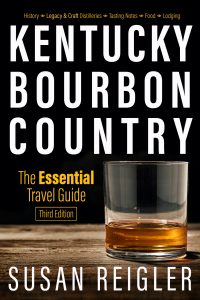 F&D Bourbon Columnist Susan Reigler is the author of several whiskey books, the most recent being Kentucky Bourbon Country: The Essential Travel Guide, 3rd edition. Autographed copies are available from Carmichael's Bookstore. It can also be purchased on Amazon, or directly from the publisher at https://www.kentuckypress.com/9780813180311/kentucky-bourbon-country/