BOURBON NEWS & NOTES – for 22 January 2021, by Susan Reigler
Whiskey Book Shelf
Since you are reading this column, you are interested in whiskey in general and bourbon in particular. That interest probably means that you want to know how those spirits are made and about their histories in order to appreciate them all the more. In the last decade, there has been a whiskey book publishing boom. I know my whiskey shelf has expanded from six inches to six feet.
Several new titles came out on 2020  and these are two I found particularly notable:
Whiskey Master Class: The Ultimate Guide to Understanding Scotch, Bourbon, Rye, and More by Lew Bryson (Harvard Common Press, 256 pp., $26.99)
Bryson is one of the deans of American whiskey writers and he is a master of transparently explaining the arcane and the complicated about all whiskey styles. This hand-sized book has the virtue of being divided into easily digested chapters that include numerous photographs and illustrations to enhance the text.  It is an excellent beginner's guide, but don't dismiss it if you've been appreciating whiskey for years. I've been writing about bourbon for more than a quarter century and taught college biology and I learned a lot of new information about the oak species used in barrel making in Chapter 9.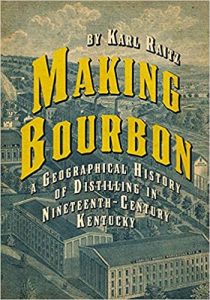 Making Bourbon: Geographical History of Distilling in Nineteenth-Century Kentucky by Karl Raitz (University Press of Kentucky, 645 pp. $60)
Deeply researched and written by a professor emeritus of geography at the University of Kentucky, this is not by any means a griping page turner. But it will be an indispensable guide to bourbon historians as well as to the seemingly growing numbers of people looking to revive extinct bourbon brands. Numerous tables, charts, and maps supplement the wealth of material in the text. Want to know what distilleries were operating in Kentucky in 1810? 1840? 1894? You are covered. From distilling equipment, to warehouse design, to payroll lists, there's a stunning amount of detail about the rise of one of Kentucky's signature industries.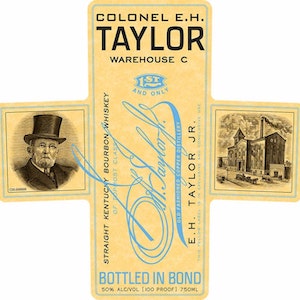 Is There a New Col. E. H. Taylor Release in the Works?
Those of us charged with keeping a finger on the pulse of the bourbon scene ferret out information in a variety of ways. One of those methods is to keep an eye on the filings with the Alcohol and Tobacco Tax and Trade Bureau (TTB for short) of new label designs submitted by distilleries. These can give a hint of upcoming new releases.
Not all label proposals will eventually wind up on whiskey bottles, but the chances are better when it is an application from one of the big, legacy distilleries. So that's why it was interesting to note the recent submission by Buffalo Trace Distillery (parent company, Sazerac) for a new expression in the coveted Col. E.H. Taylor, Jr. Bottled-in-Bond series.
The new label, which identifies the bourbon as having been aged in Warehouse C is significant because that warehouse at Buffalo Trace, located just across for the Visitor's Center, was built in 1885 by Taylor himself when he owned the distillery.  In addition to being Bottled-in-Bond and therefore bottled at 100 proof, the label states it is 10 years old. Taylor fans should keep a lookout on shelves in the coming months. For more information, https://www.buffalotrace.com/.
This week's photo credits: Harvard Commons, University Press of Kentucky and Buffalo Trace (E.H. Taylor, Jr. label and cover photo of Warehouse C).
******************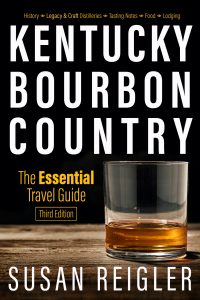 F&D Bourbon Columnist Susan Reigler is the author of several whiskey books, the most recent being Kentucky Bourbon Country: The Essential Travel Guide, 3rd edition.
Autographed copies are available from Carmichael's Bookstore. It can also be purchased on Amazon, or directly from the publisher at https://www.kentuckypress.com/9780813180311/kentucky-bourbon-country/