[adrotate group="3"]
BOURBON NEWS & NOTES – for 25 December 2020, by Susan Reigler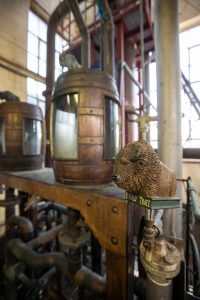 Buffalo Trace Plans Virtual Tourism into 2021
Among the many closures due to the pandemic have been Kentucky's bourbon distilleries. While some have welcomed back visitors on a limited basis, others have remained closed. Frankfort's Buffalo Trace Distillery has chosen a middle ground by offering virtual tours with a live stream every Wednesday at 2 p.m. EST. These "Whiskey Wednesdays" have been seen by more than 3.6 million viewers worldwide since they began in May.
These are unscripted, live programs hosted by rotating staff at the distillery, including Master Distiller Harlen Wheatly and Kentucky Bourbon Hall-of-Fame Tour Guide Freddie Johnson. They take viewers to corners of the distillery not usually on in-person tours and include live tastings and insights into the distillery's 245-year-old history and its production process.
Viewers can participate by commenting and asking questions online. The feed is simulcast on social channels for the Distillery and its brands. The feed can be found on the Buffalo Trace Distillery Facebook page, as well as the Buffalo Trace Bourbon YouTube account, and as replays on the Buffalo Trace Distillery Instagram feed. Past episodes are easily found on the Buffalo Trace Bourbon YouTube channel.
The distillery plans to continue these virtual tours into 2021, but looks forward to welcoming visitors back once we are past the pandemic.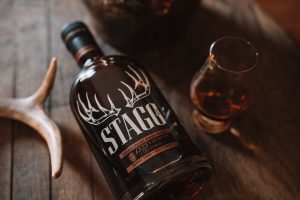 More from Buffalo Trace – Stagg, Jr. Winter Release
Twice a year Buffalo Trace Distillery releases the highly allocated, barrel strength Stagg, Jr. and this year's winter release is just out. As in the previous releases, it's uncut, unfiltered, and aged more than eight years. This batch's proof is 131.1. Tasting notes given by the distillery describe it as having "… vanilla bean and salted caramel front and center on the nose, cherries, cinnamon and oak on the palate, and a long finish of toasted vanilla, pepper, coffee and hints of sweet mint."
The suggested retail price is $49.99, but this is one of the "unicorns" that are often marked up, in spite of requests from the distillery not to do so. Your best shot at tasting some would be to order a pour at a reputable bourbon bar.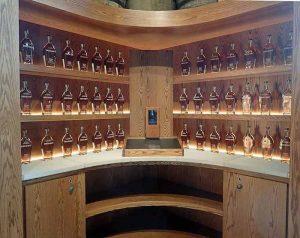 Kentucky Distilleries Can Finally Ship Directly to Consumers
Thanks to the passage of House Bill 415, which went into effect last week, consumers in Alaska, Arizona, Connecticut, Hawaii, Nebraska, Nevada, New Hampshire, North Dakota, Rhode Island, and Washington, D.C. can order whiskey, wine, and beer directly from Kentucky's distilleries, wineries, and breweries.
The web sites of these producers are gearing up to accommodate these sales, so orders can be made online. Residents of those states are permitted access because Kentucky has reciprocity agreements with each, and so we can order from producers in those states and D.C. (Hello? When can we get agreements with California, Oregon, and Washington state? Not to mention Illinois, New York, and Virginia? And the rest of the country for that matter?)
Nonetheless this is progress. Know that the U.S. Postal Service cannot ship alcohol, but UPS and FedEx can. But please give them some time to ship those other in-demand liquids, the ones in the little vials, for a few weeks.
For more details about what can be shipped where, see the Kentucky Distillers' Association website, https://kybourbon.com/wp-content/uploads/2020/04/HB-415-Summary.pdf.
This week's photo credits: Buffalo Trace and Angel's Envy.
******************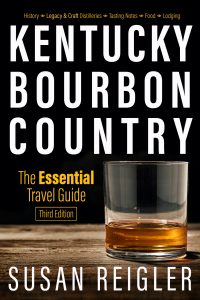 F&D Bourbon Columnist Susan Reigler is the author of several whiskey books, the most recent being Kentucky Bourbon Country: The Essential Travel Guide, 3rd edition.
Autographed copies are available from Carmichael's Bookstore. It can also be purchased on Amazon, or directly from the publisher at https://www.kentuckypress.com/9780813180311/kentucky-bourbon-country/