BOURBON NEWS & NOTES – for 16 July 2021, by Susan Reigler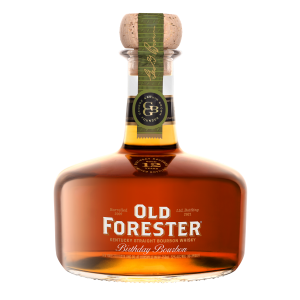 Old Forester Birthday Bourbon Release – Mark Your Calendar
Every year since 2002, Brown-Forman has released a limited edition Old Forester Birthday Bourbon on 2 September celebrating the birthday of company founder George Garvin Brown.  Each is vintage dated, and this year's was chosen from 119 12-year-old barrels and bottled at 104 proof. Master Taster Jackie Zykan has provided the description:
Color: Golden Citrine
Aroma: A beautiful symphony of berry and dessert components. Red raspberry preserves join plump, juicy blackberries and dried strawberries to set the tone, nestled in a bed of dried herbs and balanced with vanilla creme brulee, subtle pecan, rich maple syrup, and cocoa.
Taste: Rich and inviting, the velvety mouthfeel carries notes of buttery caramel, burnt sugar, and a touch of fresh baked Linzer cookie. This silky palate quickly awakens into a bright, peppery, peripheral spice.
Finish: Lengthy and warm with subtle dryness. Subdued notes of chocolate, raisin and cool herbs linger in the shadow of stark oak spice.
To get your hands on a bottle, be prepared to arrive early on 2 September when it goes on sale in the Old Forester Distilling Co. retail shop at 117 West Main Street. The price is $129.99 in limited 750ml bottles. Go to OldForester.com for more information.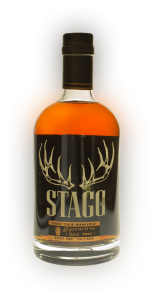 Stagg Jr. Named Best Bourbon in the First ASCOT Awards
The ASCOT (American Spirit Council of Tasters) Awards is a new international spirits competition created by bourbon authority Fred Minnick. Judging involved two months of blind tastings by 27 spirits experts from around the country. (Disclosure: I was one of them.) Top entries in each class advanced to a championship round where Minnick and a second expert blind tasted them.  Winners were announced on National Bourbon Day.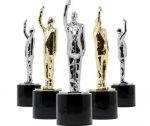 Stagg Jr. 131.1 Proof from Buffalo Trace Distillery was recognized as the Best Bourbon Whiskey in the "Best in Class." The uncut and unfiltered whiskey has a limited release each year and is usually about eight years old.
To see the complete list of winners across all spirits categories, https://ascotawards.com.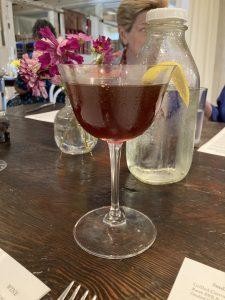 Barn8's Hog Tied
After being delayed in opening last year because of the pandemic, as was the case with so many new restaurants, Barn8 at Hermitage Farm in Goshen (about 30 minutes' drive east from Louisville) is now in full swing. As the name suggests, the restaurant is located in an imaginatively remodeled horse barn on the still working thoroughbred farm. Chef Alison Settle takes creative advantage of fresh produce from the property for a seasonally changing menu.
Beverage director Randi Densford's curated cocktail selection and extensive whiskey list are well-suited to Settle's menus. Plus, there's a shop selling Barn8 private bourbon barrel selections. Densford created the Hog Tied, which uses rye as its base spirit for a complex and well-balanced drink. Check out both the food and drinks menus at https://www.hermitagefarm.com/food-bourbon/barn8-restaurant/           
The Hog Tied
2 ounces Rittenhouse Rye
¾ ounce Carpano Antica Vermouth
½ ounce Bonal
¼ ounce Averna
4 dashes Angostura bitters
Combine all ingredients in a mixing glass and stir until chilled and diluted.
Serve in a chilled coupe glass and garnish with a lemon peel.
This week's photo credits: Brown-Forman, ASCOT Awards, Buffalo Trace, and S. Reigler.
******************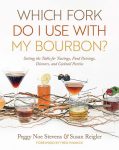 F&D Bourbon Columnist Susan Reigler is the author of several whiskey books, including Which Fork Do I Use with My Bourbon? –  Setting the Table for Tastings, Food Pairings, Dinners, and Cocktail Parties and Kentucky Bourbon Country: The Essential Travel Guide. Autographed copies are available from Carmichael's Bookstore. They can also be purchased on Amazon, or directly from the publisher: 
https://www.kentuckypress.com/9781949669091/which-fork-do-i-use-with-my-bourbon/
https://www.kentuckypress.com/9780813180311/kentucky-bourbon-country/