BOURBON NEWS & NOTES – for 29 October, by Susan Reigler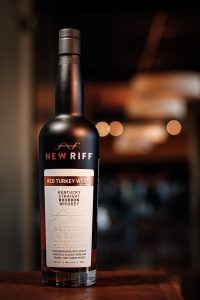 Red Turkey Wheated Bourbon Coming from New Riff Next Month
New Riff Distilling, www.newriffdistilling.com, in Newport, Kentucky will have a new limited release in November of a bourbon with heirloom Red Turkey Wheat in the mash bill. Red Turkey Wheated Kentucky Straight Bourbon is made with 70% corn, 25% Red Turkey Wheat, 5% malted barley. It is aged at least 5 years and bottled-in-bond at 100 proof. The suggested retail price is $49.99/750mL.
Distillery co-founder Jay Erisman said in a prepared statement that this is the only modern bourbon to New Riff's knowledge made with this particular heirloom variety, which has more protein and less starch that currently used wheat varieties. He describes the flavors as having "gristy, grainy, bready" notes on the nose, "with a balance of oak and confection, dark fruits and a top citrus note." On the palate, the bourbon is "chewy and remarkably zesty, even citrusy, with moments of dark stewed fruit." He also described it as "moderately sweet and well-balanced, with hints of black cherry skin on the complicated and exceptionally long finish."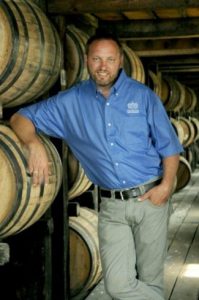 November Bourbon Events at Westport Whiskey & Wine
Westport Whiskey & Wine in Westport Village will be hosting several bourbon events in November. Reservations, when needed, may be made online, https://westportwhiskeyandwine.com,  or via the Westport Whiskey & Wine App.
• 3 November, Wednesday, 7PM: Bourbon & Barrels – Jeremy Dever, Brand Manager, Kentucky Artisan Distillery (KAD) and William Hornaday, VP and General Manager, Kelvin Cooperage, will guide a tasting of Whiskey Row Bourbon; 18th Century, Shippingport, Bottled in Bond; and Billy Goat Strut, North American Whiskey and explain how the barrels from Kelvin Cooperage affect it. Limited Seating. $15 per person.
• 4 November, Thursday, 6 to 8PM: Thursday Night Social – Buzzard's Roost Bourbon, a new release. No reservations necessary.
• 18 November, Thursday, 4 to 9PM:  Thursday Night Social – KAD Fall Cocktails. No Reservations Necessary.
• 23 November, Tuesday, 7PM:  Bernie Lubbers from Heaven Hill "House Style" – In this presentation Heaven Hill Whiskey Ambassador, Bernie Lubbers covers Heaven Hill's "House Style" and how that results in their brands, how Heaven Hill compares to other distilleries, and how you can use that information in making your whiskey buying decisions.  This presentation gets really nerdy and geeky, so come loaded with questions. Limited Seating.  $10 per person. Reservations required.
• 26 November, Friday, 7PM:  Biscuits and Bourbon – with Log Still Distillery; $15 per person. Reservations required.
Start Your Day with #INEEDCOFFEE at Morning Fork
I recently came across a drink that reminded me of the elaborate coffees I enjoyed while in Vienna a few years ago. The goodness of so many of those concoctions, served either hot or over ice, derived from the addition of a liqueur and a topping of whipped cream, or as the Viennese say, "mit Schlag."
Morning Fork (https://www.morningforklouisville.com) has a Kentucky version of Viennese coffee, which naturally includes bourbon. You may find that #INEEDCOFFEE is the perfect eye-opener. Many thanks to owner Emily Heyde for the recipe.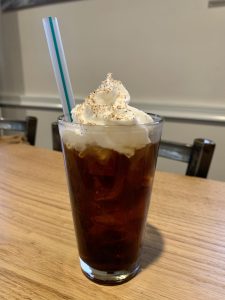 #INEEDCOFFEE
1 ½ ounces bourbon (Old Forester is the house well)
½ ounce amaro
4 ounces cold brew coffee
½ ounce demerara syrup
Build in a pint glass with ice. Top with whipped cream and garnish with nutmeg. Serve with an extra wide straw.
This week's photo credits: New Riff, Heaven Hill, and Emily Heyde.
******************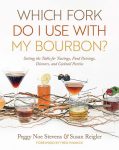 F&D Bourbon Columnist Susan Reigler is the author of several whiskey books, including Which Fork Do I Use with My Bourbon? –  Setting the Table for Tastings, Food Pairings, Dinners, and Cocktail Parties and Kentucky Bourbon Country: The Essential Travel Guide. Autographed copies are available from Carmichael's Bookstore. They can also be purchased on Amazon, or directly from the publisher: 
https://www.kentuckypress.com/9781949669091/which-fork-do-i-use-with-my-bourbon/
https://www.kentuckypress.com/9780813180311/kentucky-bourbon-country/