BOURBON NEWS & NOTES – for 22 October, by Susan Reigler
MGP is Now Ross & Squibb Distillery (Sort Of)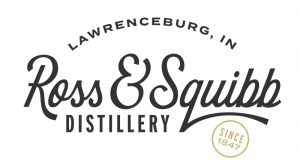 Earlier this year Luxco of St. Louis, which owns Lux Row in Bardstown where bourbons including Ezra Brooks and David Nicholson are produced, was part of a merger and acquisition with MGP of Lawrenceburg, Indiana. MGP is a contract and sourced distilling giant, but it was also releasing two brands of its own, George Remus Straight Bourbon Whiskey and Rossville Union Straight Rye Whiskey.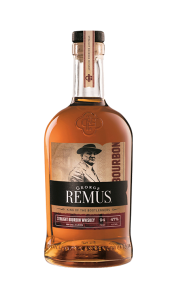 Now those two brands have become part of the Luxco portfolio, and the label will read Ross & Squibb Distillery. (Same place. Different name.) The name is derived from two historic Lawrenceburg distilleries, one founded by George Ross in 1847 and the Squibb Distillery founded in 1869. The latter was purchased in 1921 by gangster/bootlegger George Remus.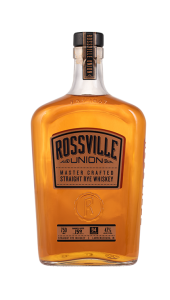 MGP will continue producing bourbon, rye, gin, and grain neutral spirits for its clients under its current company name, MGPI of Indiana, LLC. If you buy a whiskey that has been sourced and it states on the label, "Distilled in Indiana" it almost certainly came from MGP.
The upshot of all this is that if a spirit is made at MGP and not sold to another company that will put its own brand name on it, the label will say Ross & Squibb Distillery. For information about the Rossville Union Rye and George Remus Bourbon, as well as other Luxco brands, www.luxco.com.
Wyoming Whiskey Releases Single Barrel Bourbon
Wyoming Whiskey's Single Barrel Bourbon, an annual fall release, has just hit store shelves. The distillery, located in tiny Kirby, Wyoming (population 76, not counting antelope and bears), specializes in bourbon that uses wheat in its mash bill. Each barrel, aged a minimum of five years, has yielded about 220 96 proof bottles. Tasting notes from the distillery describe it as follows:
Color: Deep copper to mahogany
Nose: Bittersweet dark chocolate, roasted almonds, and browned butter range to dried dates with orange citrus blossom
Palate: Cinnamon, dark chocolate, dried date, fig, and raisin range to a buttered pastry and orange citrus
Finish: Long, smooth and eloquent finish with flavor notes including dark dried fruits and candied orange peel
The suggested retail price is $99 per 750 mL bottle.
Seviche's Better Boy
You know fall is here because duck nachos have returned to the dinner specials rotation at Seviche (https://sevicherestaurant.com) on Bardstown Road. The cocktail list has been given a seasonal make-over, too. Among the autumn offerings from mixologist Megan Garrison is the Better Boy, made with the restaurant's own private barrel selection of Woodford Reserve. Her instructions for 'fat" and "shy' in measurements translate to "just a little more" and "just a little less" respectively. Feel free to substitute regular Woodford just in case you don't have your own private barrel at home. The drink will remind you off a nutty caramel bar dipped in chocolate.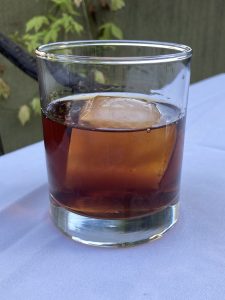 Better Boy
2 ounces Wood Reserve Barrel Pick "Final Final"
½ ounce "fat" Ramazzotti
¼ ounce "shy" Pecan Praline Liqueur
~ 2 dashes chocolate bitters
~ 2 dashed orange bitters
Combine ingredients in a mixing glass and stir with ice. Strain into a Double Old Fashioned Glass containing one large rock. Express a little lemon over the top and serve.
This week's photo credits: MGP/Luxco, Wyoming Whiskey, and S. Reigler.
******************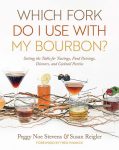 F&D Bourbon Columnist Susan Reigler is the author of several whiskey books, including Which Fork Do I Use with My Bourbon? –  Setting the Table for Tastings, Food Pairings, Dinners, and Cocktail Parties and Kentucky Bourbon Country: The Essential Travel Guide. Autographed copies are available from Carmichael's Bookstore. They can also be purchased on Amazon, or directly from the publisher: 
https://www.kentuckypress.com/9781949669091/which-fork-do-i-use-with-my-bourbon/
https://www.kentuckypress.com/9780813180311/kentucky-bourbon-country/