We learned late Friday evening that Fork & Barrel's Chef in a Box offering for next week is sold out, marking the second time that Geoffrey Heyde's team has run the table since APRON Inc's popular promotion began. Today's planned article is running here anyway as originally intended, and if this meal looks good to you, head over to Fork & Barrel and check it out. 
"Chef in a Box is a great event for a great cause," says Fork & Barrel's executive chef and owner Geoffrey Heyde.
"I am excited that with a great team we have sold out again. It's a lot of work answering phones calls and getting this organized along with the daily restaurant responsibilities, but, when you sell out so quickly, it reassures the reasons why we are in this business. Thank you to all that continue to support our local restaurants and our service industry."
Fork & Barrel is next up for APRON Inc.'s Chef in a Box promotion, but first the bigger picture.
On Saturday mornings into May and beyond (with the last two weeks of April off for Derby festivities), Food & Dining Magazine will be previewing the coming week's Chef in a Box offering. It's a tasty fundraising project dating to the summer of 2020, which benefits APRON Inc.'s ongoing grant program.
APRON Inc. was created in 2011 to help provide financial relief to food and beverage industry workers in the Louisville, Kentucky metropolitan area who find themselves in need during times of crises. Because of the COVID-19 pandemic, APRON Inc. has stepped up with a far greater volume of assistance to local workers than ever before.
Here's how Chef in a Box works.
Each week up to fifty people can purchase a Chef in a Box for $50, which actually aren't boxes but reusable bags provided by APRON Inc. Participating eateries keep $25 toward expenses, while $25 goes to APRON Inc. toward its ongoing grant program.
The contents of Chef in a Bag vary according to the establishment's specialization and creativity, but you'll always be able to view the menu in advance and know what you're getting.
Typically there'll be tasting selections for two; perhaps a favorite dish of the chef's, or maybe a meal kit.  Participating eateries also are encouraged to include a gift certificate, coupon, or promotional materials.
Chef in the Box Q & A
How do I order the box? You contact the featured restaurant directly.
When do I call? You can place your order starting on Friday prior to the restaurant's featured week.
Is it pickup or delivery? Each restaurant makes that decision, but usually it's curbside pickup only.
How much are the boxes? $50.
How many boxes does each restaurant sell weekly? 50 boxes, although some have allotted more.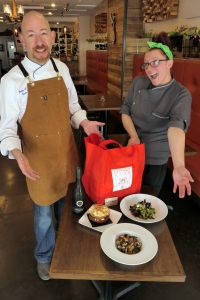 Here's the main attraction for the coming week.
CHEF IN A BOX for April 14 and 15, 2021: Fork & Barrel
Fork & Barrel
Executive Chef and Proprietor: Geoffrey Heyde
Chef de cuisine: Tina Dyer
2244 Frankfort Ave, Louisville, KY 40206
Phone: (502) 907-3675
Chef in a Box Menu for Two (with Wine!)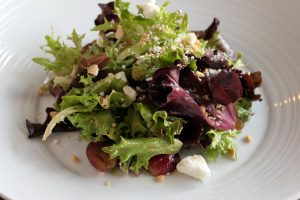 Salad: 
Mixed greens, grapes, grilled red onion, candied almonds, goat cheese, with a balsamic vinaigrette dressing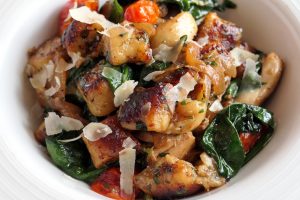 Entree:
Baked ricotta gnocchi, pulled smoked chicken, roasted cherry tomatoes, caramelized onions, and spinach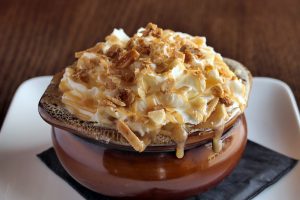 Dessert:
Banana pudding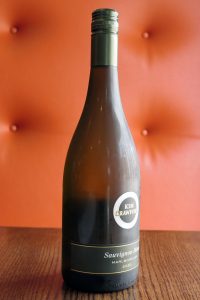 Wine:
Full bottle of Kim Crawford Sauvignon Blanc White Wine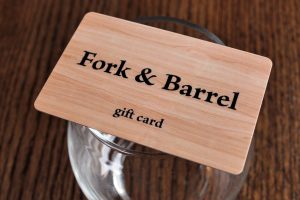 Plus a $25 Fork & Barrel Gift Card (to be used on a future visit to the restaurant)
To order: Call Fork & Barrel, (502) 907-3675
Pick up: Wednesday 14 April and Thursday 15 April from 5:00 p.m. to 9:00 p.m. at Fork & Barrel, 2244 Frankfort Ave, Louisville
(Photo credits: All photos by Dan Dry; here are a few more)