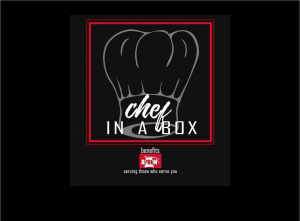 Henceforth on Saturday mornings through May, and perhaps even beyond, Food & Dining Magazine will be previewing the coming week's Chef in a Box offering. It's a tasty fundraising project dating to the summer of 2020, which benefits APRON Inc.'s ongoing grant program.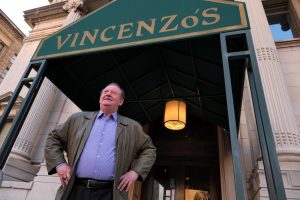 Next up: The legendary Vincenzo's, but first the big picture.
APRON Inc. was created in 2011 to help provide financial relief to food and beverage industry workers in the Louisville, Kentucky metropolitan area who find themselves in need during times of crises. Because of the COVID-19 pandemic, APRON Inc. has stepped up with a far greater volume of assistance to local workers than ever before.
Here's how Chef in a Box works.
Each week up to fifty people can purchase a Chef in a Box for $50, which actually aren't boxes but reusable bags provided by APRON Inc. Participating eateries keep $25 toward expenses, while $25 goes to APRON Inc. toward its ongoing grant program.
The contents of Chef in a Bag vary according to the establishment's specialization and creativity, but you'll always be able to view the menu in advance and know what you're getting.
Typically there'll be tasting selections for two; perhaps a favorite dish of the chef's, or maybe a meal kit.  Participating eateries also are encouraged to include a gift certificate, coupon, or promotional materials.
Chef in the Box Q & A
How do I order the box? You contact the featured restaurant directly.
When do I call? You can place your order starting on Friday prior to the restaurant's featured week.
Is it pickup or delivery? Each restaurant makes that decision, but usually it's curbside pickup only.
How much are the boxes? $50.
How many boxes does each restaurant sell weekly? 50 boxes, although some have allotted more.
The table duly set, here's the main attraction for the coming week.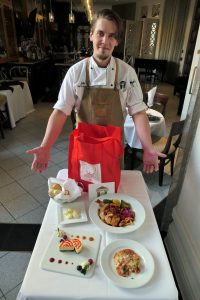 CHEF IN A BOX for March 17 and 18, 2021: Vincenzo's, featuring Chef Agostino Gabriele and Chef Jake Brockman
Vincenzo's
150 S. Fifth St.
Louisville, KY 40202
Phone: (502) 580-1350
https://www.vincenzositalianrestaurant.com/
Chef in a Box Menu for Two: Vincenzo's*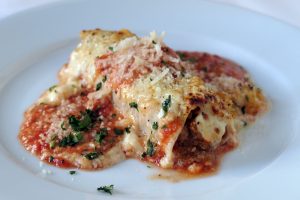 Antipasti: Crepes Agostino
Delicate crepe wrapped around a blend of beef and veal, baked in a béchamel glazed marinara sauce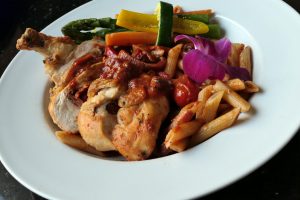 Secondi: Chicken Cordon Rosa
Sliced airline chicken breast stuffed with prosciutto, fontina cheese and sundried tomatoes simmered in a rich cacciatore sauce with peppers, onions, olives and caperberries served over a bed of pasta with fresh sauteed vegetables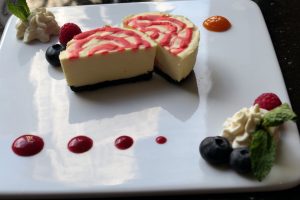 Dessert: Raspberry White Chocolate Mousse with Oreo Crust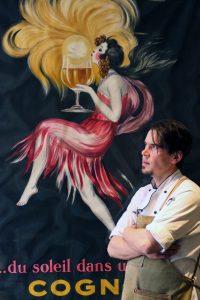 *Plus a 20% off gift card to use at a later date
To place your order: To order, call Vincenzo's at (502) 580-1350.
Pickup at Vincenzo's: Wednesday (17 March) or Thursday (18 March) from 5:00 p.m. to 7:00 p.m.
(Photo credits: All photos by Dan Dry)