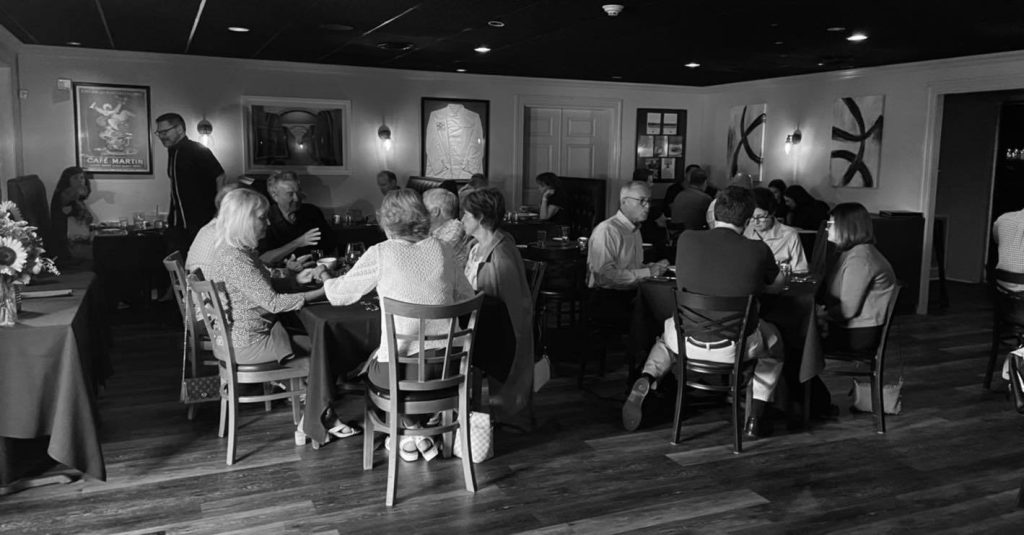 Reed Johnson, late of The Standard Plate & Pour and Wiltshire at the Speed, has joined Equus & Jack's Bourbon Restaurant/Lounge and Black Rabbit Speakeasy as executive chef.
In an information release yesterday, Johnson gracefully linked the Louisville culinary scene's past and future.
"I'd like to say what an honor it is to have the chance to follow the footsteps into Dean Corbett's kitchen. He made such an impact on the Louisville restaurant scene.
"Secondly, I'd like to thank Jared Fox Matthews for the opportunity to work out of such a beautiful and unique space. I was looking for a little change of pace when Jared reached out about possibly letting me join the team.
"What was planned to be a short business meeting turned into an afternoon affair. There seemed to be good chemistry between us and the concepts that he runs. I'm really looking forward to putting a little personal touch onto an already amazing venue."
The owner Matthews added, "I have been following Chef Reed's food for years. His love of southern flavors and attention to details is clear on every dish he puts out."
advertising content
advertising content