Dallas McGarity, owner and executive chef of Portage House and The Fat Lamb, worked with Copper & Kings American Brandy Co. to release a "Take Me to the River," a full cookbook, which is now available and details 20 coursed recipes prepared with their American Brandy and an additional three superlative brandy pairings with country ham, cheese and artisanal chocolate.
"Brandy's awesome," said chef McGarity. "It's so versatile. It works from start to finish in a meal, within every course, and it's delicious to drink. The flavor profiles are so dynamic, with fruit, honey, spice, and it avoids a cloying sweetness when used well. It can be delicate and robust; it can add punch, as well as subtlety. I think chefs are going to have a lot of fun exploring the brandy opportunity in cuisine. It shouldn't be so surprising, but this is a great opportunity to add dimension to any food style."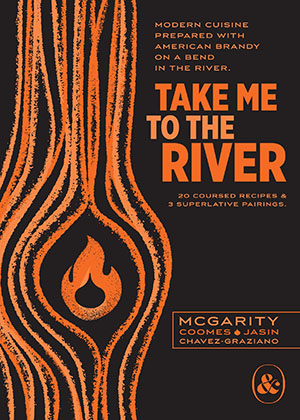 Chef McGarity has prepared food from Italian to Cajun, from low country comfort food, to high end dishes that have graced plates in the culinary capitals of America. He is a graduate of Johnson & Wales University, and has cooked for the James Beard House on numerous occasions. He was also named Chef Of The Year by the Louisville chapter of the American Culinary Federation in 2013 and 2014. This book illustrates his use of Copper & Kings' aged American brandies – American Craft Brandy, Floodwall Apple Brandy and Butchertown Reserve Casks Brandy – in recipes ranging from amuses, soups and salads through appetizers and entrées.
"We have spent a lot of time illustrating American Brandy's role within the cocktail canon, and we have a close relationship with the bartending community. We wanted to open up that dialogue to chefs," says Copper & Kings Creative Director Ron Jasin.
"Brandy has been used as an ingredient in fine cooking for centuries," added Copper & Kings founder Joe Heron. "…The combined talents of a great chef and an excellent bartender can be dynamic and inventive – and through that an elevated guest experience."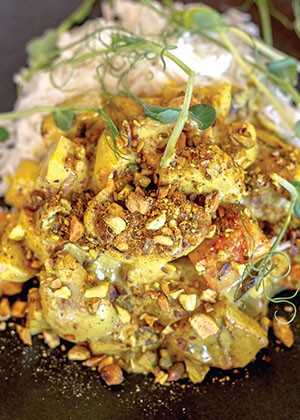 Jasin went on to say that "chefs have tremendous palates by definition, and – for the adventurous chef – they see the opportunities for the interesting layering of novel flavors, richness and aroma. From a creative side it is exciting to see the chef's art up close and intimate, to understand the build and the thought process and to try capture that in a fun, usable format."
All pairings were coordinated by food and spirits writer, Steve Coomes, who said he loves his job. "This was a lovely adventure – moving outside of the fantastic coursed recipes and drilling it down to the simpler pleasures of pairing American Brandy with American Country Ham and artisanal cheeses and chocolates. One could live on this diet. The pairing process is always quite individual and personal. The joy is in the exploration – and the joining of the mutual expressiveness of the spirits with the artisanal foodstuffs is extraordinary. And what a highlight to work with the outstanding chocolatier Erika Chavez-Graziano"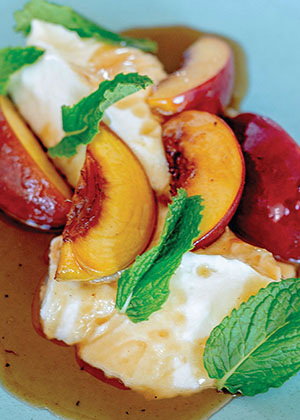 Although the recipes sounds top notch, McGarity assures they are not overwhelming for home chefs.
"We wanted to provide recipes that would excite chefs but would not intimidate the home enthusiast with overbearing complexity. This is just great food. We want you to feel hungry most of all."
Photography courtesy of Copper & Kings