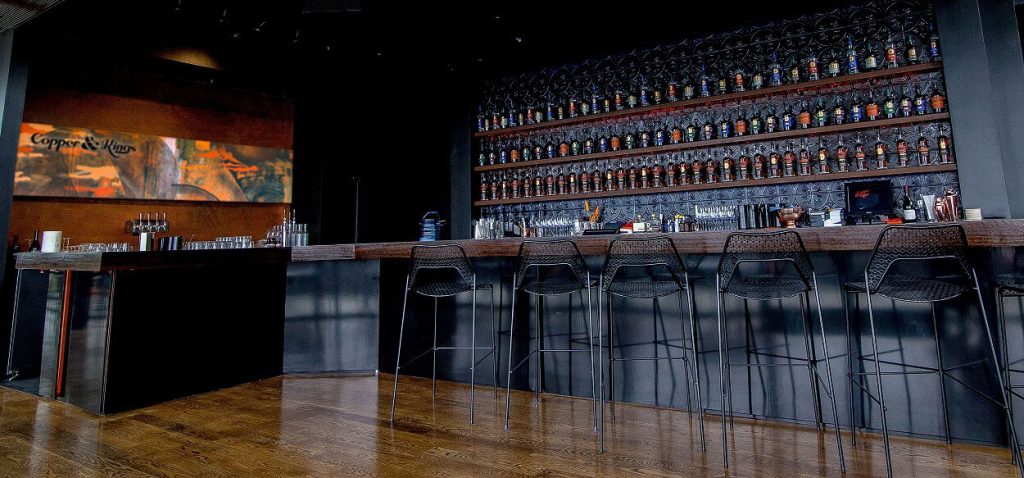 Copper & Kings Rooftop Bar and Restaurant (1121 E. Washington St. in Butchertown) has opened to the public. An information release offered a preview of what to expect.
The Copper & Kings Rooftop Bar and Restaurant is an exploration of the many ways that brandy and other distilled spirits come to life through the medium of locally sourced, thoughtfully prepared fare, with an intimate dining room and covered rooftop deck that offers unmatched views of the Ohio River and Downtown Louisville.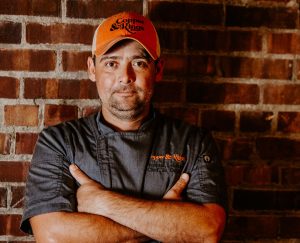 As an aside, please allow me to toss aside objectivity and warmly congratulate Chef Josh Lehman, who heads the kitchen at Copper & Kings Rooftop Bar and Restaurant, and opened NABC Bank Street Brewhouse with my team way back in 2009.
According to Chef Lehman, "Every inch of this menu is influenced and inspired by Copper & Kings, from the distilling and aging techniques employed in the cellar, to the brand's commitment to sustainability, to our home in Butchertown, right in the middle of bourbon country. We are excited to welcome guests to this new dining experience and everything that Copper & Kings has to offer."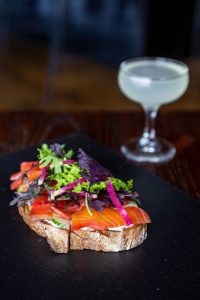 To properly inaugurate Chef Lehman's emerging "culinary costume," Copper & Kings is offering its first-ever rooftop Distiller's Dinner Friday, February 18 at 6 p.m.
The four-course meal from Lehman will showcase synergy between cuisine and Louisville-made spirits, with each dish paired with a Copper & Kings expression served neat or elevated into a cocktail.  The evening will be led by Master Distiller Brendan O'Daniel and his distilling team, and guests will dine to a specially-curated soundtrack, a nod to Copper & Kings love of music and unique use of sonic aging. $125 per person. Tickets can be purchased here.
Listed hours for Copper & Kings Rooftop Bar and Restaurant:
Thurs: 5-9 pm | Fri: 5-10 pm | Sat: 12-10 pm | Sunday Brunch: 11am-4 pm
Kitchen Hours: Thurs: 5-9pm | Fri: 5-9pm | Sat: 5-9pm | Sunday Brunch: 11am-3 pm
Happy Hour: Thurs-Sun 5-6 pm ($1 off Cocktails, Beers, and Wine)
For more information, visit www.copperandkings.com or follow @CopperAndKings on Facebook, Twitter and Instagram.