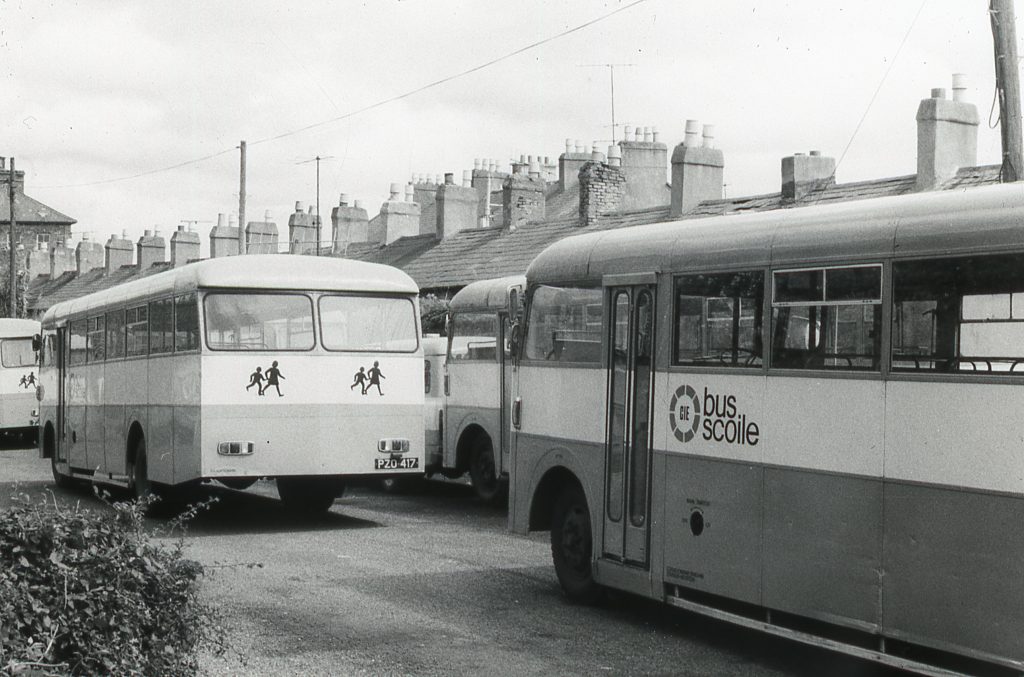 I enjoy creating most of these daily food 'n' drink posts out of whole cloth, but life being hectic, creativity is periodically allowed to take a holiday – and St. Patrick's Day is just such a break, as falling on Thursday this week, and giving us all a chance to indulge our inner Irish proclivities.
Some potential destinations for a St. Patrick's Day observance are more Irish than others. At Kevin Gibson's blog, the Louisville writer offers a compendium: 8 Irish-Themed Bars for a Pint (or Three) This St. Patrick's Day.
But the sheer universality of the Irish experience means that a kitchen or bar need not be themed as such to join in the fun. Hence this list of local establishments chipping into the revelry with specials, as provided by their public relations firm, and quoted here verbatim.
—
Big Bad Breakfast, 984 Barret Ave.
Big Bad Breakfast (BBB) will be offering green mimosas on St. Patrick's Day. Crafted with freshly squeezed orange juice, Prosecco, and a splash of blue curaçao to give it a vibrant, green hue, guests can enjoy a morning mimosa with their 'Big Bad Breakfast' for $5 during happy hour from 7 to 10 a.m., and for $9 from 10 a.m. to 2:30 p.m.
LouVino Douglass Hills, 11400 Main St.
LouVino Highlands, 1606 Bardstown Rd.
Both of LouVino's Louisville locations will be offering St. Patrick's Day specials on their menu. LouVino Douglass Hills will offer Chef Jackson's Smoked Reuben with smoked pastrami, slaw, Swiss cheese and poblano tomato dressing for lunch, and Guinness braised pot roast sliders with Swiss cheese, caramelized onions with au jus on brioche buns for dinner. LouVino Highlands will be offering a Guinness braised short rib dish with mashed red potatoes, roasted carrots, rosemary jus and crispy leeks.
Fork & Barrel, 2244 Frankfort Ave.
The customer-favorite Beer-Battered North Atlantic Cod with housemade fries and tartar sauce returns to Fork & Barrel for St. Patrick's Day! This dish sells out every time it is on the menu and will also be available on Fridays throughout Lent.
Morning Fork, 1722 Frankfort Ave.
The trendy brunch spot Morning Fork will be offering their Lucky Cornmeal Pancakes with green sprinkles and their green, fruit-infused Kale Yeah! beverage with kale, pineapple, cucumber, apples and lime juice.
Everyday Kitchen, 552 E Market St.
NuLu's Everyday Kitchen is serving up a Grainwright sourdough option for their Tartine of the Day special on St. Patrick's Day. The dish will feature house corned beef, carrot slaw with a Russian dressing with Korean hot pepper paste, and clover on sourdough toast.
Barn8 Farm Restaurant & Bourbon Bar, 10500 W. Hwy. 42
Goshen's farm-to-table favorite will feature corned beef made in-house with beef from nearby 3D Valley Farm, served alongside traditional Irish colcannon for St. Patrick's Day.
advertising content
advertising content