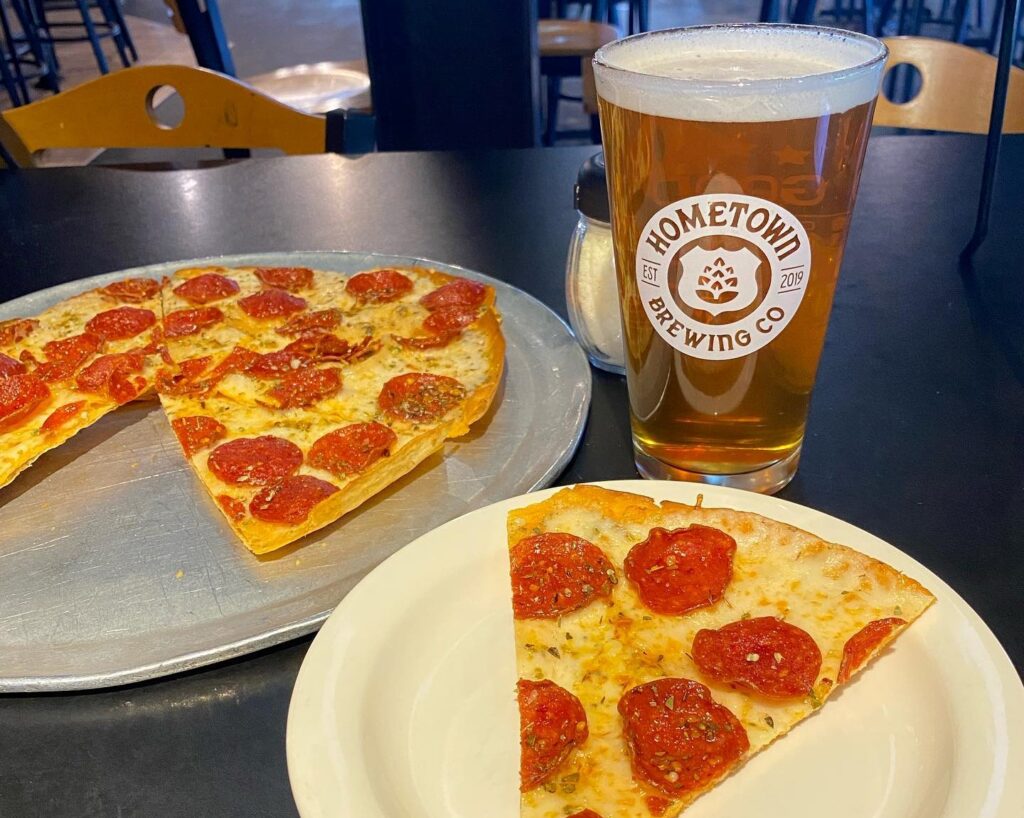 In 2019 Tom Brown, part-owner of the family-owned regional Hometown Pizza chain, bought the Cumberland Brews production brewery from his childhood friend Mark Allgeier and moved the brewery to his Hometown Pizza branch at 4041 Preston Hwy., near the Muhammad Ali International Airport.
Brown's Hometown Brewing Company was duly launched, and the beer was a hit, so he set off on his own, rebranding to incorporate a "house beer meets pizzeria" ethos at two other Louisville locations of Craft House Pizza (9601 Newbridge Rd. and 12607 Taylorsville Rd., with another situated in Lawrenceburg KY).
Now Craft House Pizza has officially opened another branch at 2813 N. Hurstbourne Pkwy.
The text:
OUR NEWEST LOCATION IS NOW OPEN!!!
Craft House Pizza – Westport is ready to serve you! Located at 2813 N Hurstbourne Pkwy, we bring you good pizza and good deals 7 days a week.
Hours of Operation:
Sunday-Thursday 11am to 10pm
Friday and Saturday 11am to 11pm
Come see us!
Previously at F&D:
Hometown Brewing's Foxbody 5.0 garners praise from Beer Connoisseur