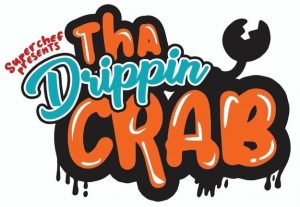 Darnell "SuperChefs" Ferguson has revealed the vitals of his new seafood restaurant project, which is coming soon.
In an interview with Haley Cawthon (Louisville Business First), Ferguson sketched an overview.
"They have been asking for years for somebody to open a sit-down restaurant in the West End, but nobody would. I felt like if I did it first, and I am successful at it, then other people will come after me."
Drippin Crab will be located in the Russell neighborhood at 1219 W. Jefferson in a commercial development called the Village at West Jefferson. According to Ferguson, Drippin Crab is to be "an evolution" of the area's boiled seafood eateries, with a chef-driven menu that bears Ferguson's culinary imprint.
'It will be the talk of the town': SuperChefs owner plans new restaurant in the West End
The goal is to open Drippin Crab by the end of May or in June (and) Ferguson gave me a sneak peak of the "drips" that are to come. The drip in Drippin Crab is actually about the restaurant's signature butters for seafood entrees, such as garlic drip and Jamaican drip, a jerk-inspired option. The eatery will of course specialize in crab legs, but will also have lobster tail, shrimp, crawfish, salmon and andouille options on the menu.
Of course, Ferguson has figured prominently in several previous posts here at Food & Dining Magazine, like this one from 2018.