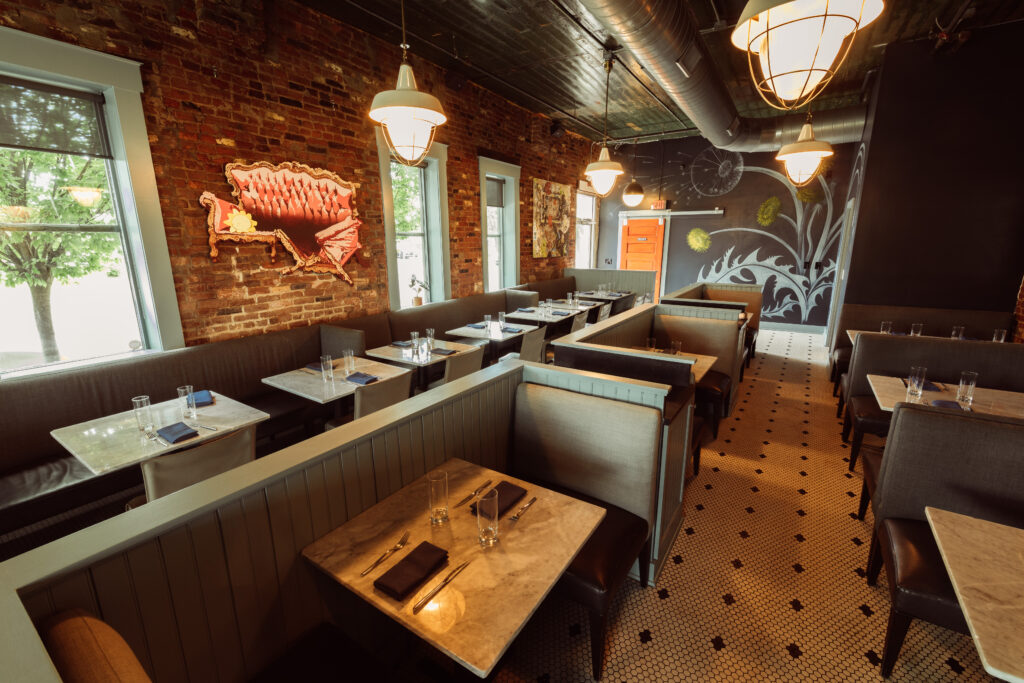 Decade Restaurant, led by time-obsessed veterans of the former Decca in NuLu, opens today in Butchertown at 1076 E. Washington Street in the historic 1870s-era building where Butchertown Grocery used to operate.
Partners at Decade are Chad Sheffield (one of Decca's owners), Matt Johnson (with a CV including chef de cuisine at bar Vetti, sous chef at Proof on Main, and chef de cuisine at Decca), and Andy Myers (chef for Gralehaus and The Holy Grale, then executive chef at Decca from 2021-2022). Sheffield, Johnson, and Myers are co-owners of Decade, with Johnson and Myers also pairing to lead the kitchen.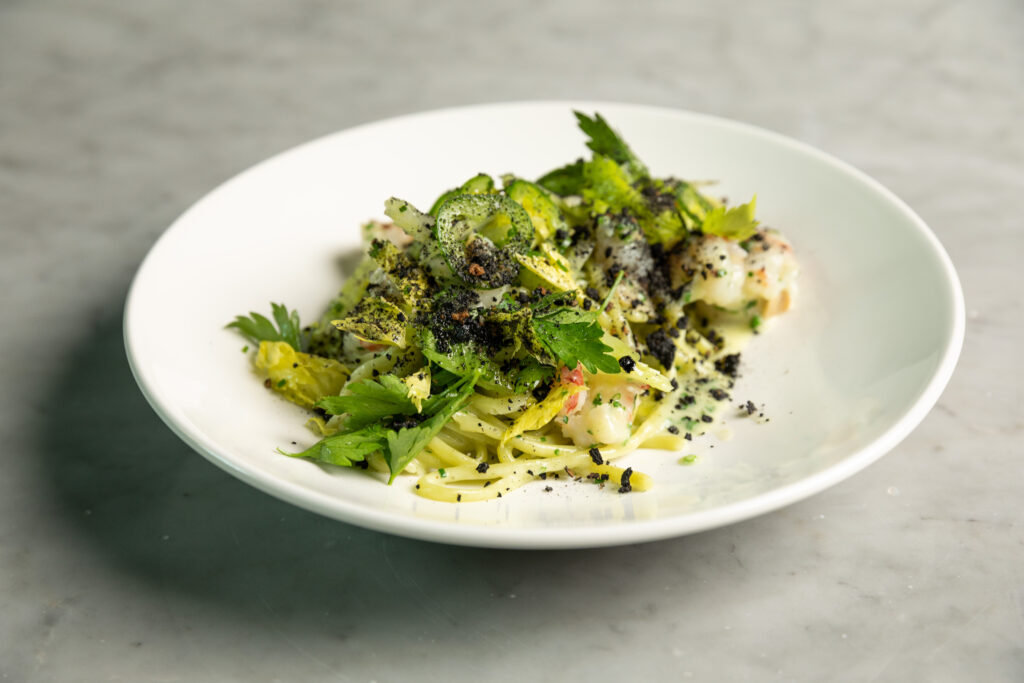 A few pertinent facts:
The menu centers around New American cuisine with Italian and French influences, focusing heavily on seasonality.
The bar program features craft cocktails (including N/A cocktails), wine and beer, and is helmed by beverage director Kelsee Bryant, formerly of Proof on Main.
Decade is envisioned as a hub for music, art, community outreach, and culture.
The second floor will be a private event space called B-Side, offering a flexible venue for wedding receptions, music, film, and more. B-Side can be reserved by calling the restaurant or emailing events@bsidevenue.com
Decade's hours: Open for dinner Tuesday through Saturday 5:00 p.m. – 10:00 p.m. Reservations are available on RESY or by calling the restaurant at (502) 749-0010
More information can be found at Facebook, Instagram and a Decade Fact Sheet.
Photos in this post are by Tim Furnish.