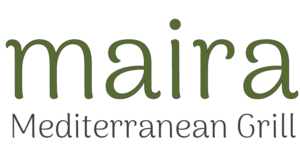 File under: "Being the Best Doesn't Necessarily Keep the Bulldozers at Bay."
Amid an impending redevelopment by the University of Louisville and Cardinal Center, hinting at a Marriott hotel, Target store and new restaurant space, Maira Mediterranean Grill (1907-C S. Fourth St.) has closed after a productive five-year run.
Dahlia Ghabour has the story the Courier Journal.
Popular Mediterranean restaurant near University of Louisville closes
The restaurant was popular with University of Louisville students and in March was named the best Mediterranean restaurant in the state by Yelp. Maira's windows are blocked with brown paper and a small sign announcing the closure.
"It is with much sadness that we are announcing our closure due to upcoming redevelopment project of this building," the message read. "Our last day of business will be June 30, 2022. This was a difficult decision, and we want to express our gratitude to all of our loyal customers for your patronage over the last five years. Maira Mediterranean Grill would not have thrived without you."
advertising content
advertising content