It's the taste, bud, or in this instance "The Taste Bud," a column by Kevin Gibson, who needs no introduction but provides one nonetheless.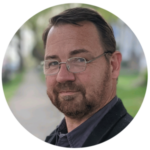 Kevin Gibson has been a professional writer for more than three decades, having written about restaurants, beer, bourbon, sports, night life, music and plenty more. He has won numerous awards from The Associated Press, Society of Professional Journalists and Indiana State Press Association, among others, but can't remember where he put most of them. In addition, he has written for publications like LEO Weekly, Bourbon+ magazine, Thrillist, Alcohol Professor, Louisville Magazine and many more, including various newspapers. When he's not busy writing books or stories about Louisville, he's likely hanging out at a brewery with his dog, Atticus.
And here's Atticus, with whom I (Roger) was spending a few quality minutes last November while Kevin "fetched" us another round of beers. Atticus was driving, and stuck to water.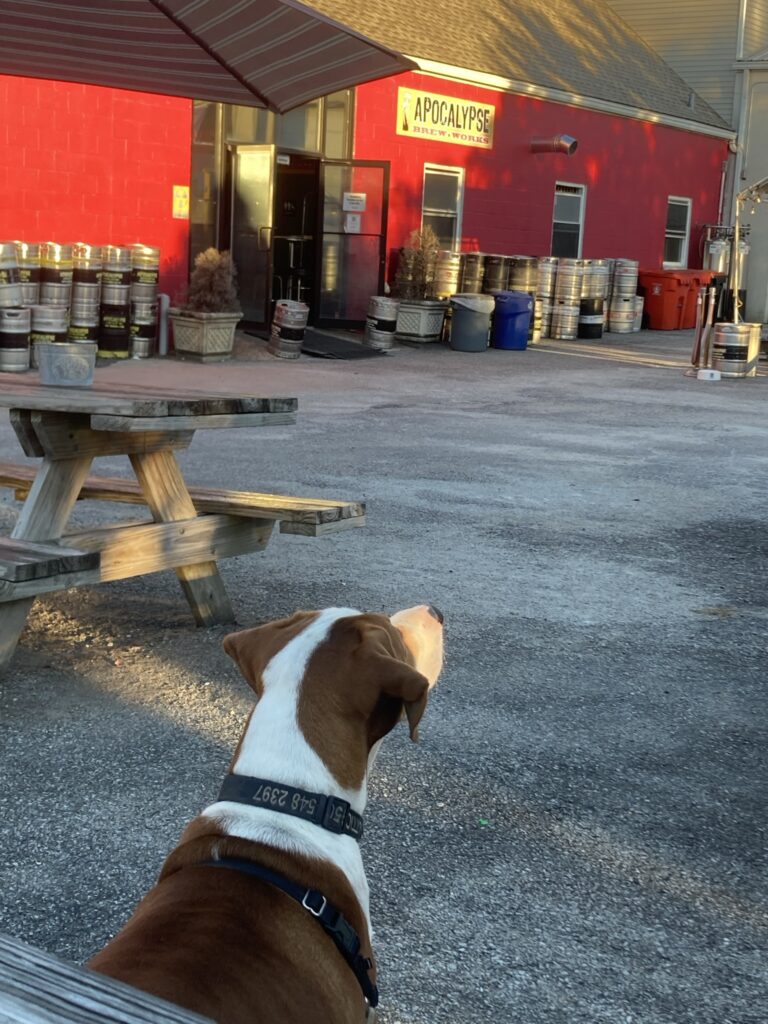 Coming at last to the point, never my strong suit, on the majority of Friday mornings henceforth F&D will be linking to Kevin's "The Taste Bud" column, including new posts and ones from the past. We'll provide the gist of it, then you can click through to Kevin's web site to finish reading the articles.
Leading things off, Kevin's lifelong journey through seafood continues with a visit to Osaka Sushi & Japanese Cuisine.
The Taste Bud: Hokkigai was the Lost Element in my Sushi Journey
When I was a kid, fried seafood was a favorite in my family, and that usually meant a "fish box" from Clarksville Seafood or Hungry Pelican, with breaded cod or whitefish, fries, coleslaw and hush puppies. Clams? Usually way too exotic.
But then, one time, my mom got fried clams for her dinner, and let me try a couple. They were salty, chewy, not terribly flavorful – but they were different and kind of weird, and the only other clam I'd ever had any experience with tried to eat Robin on the old "Batman" TV show.
So, I went on a clams tear, eating them any chance I got, thinking at age 13 or so that I was being highly adventurous and cool (early signs of my developing food nerd-dom). Of course, later clam chowder made its way to my palate, and one of my favorite dining experiences of my life involved eating fresh-shucked oysters and Cherrystone clams at the Union Oyster House in Boston, which is reputed to be the oldest restaurant in America.