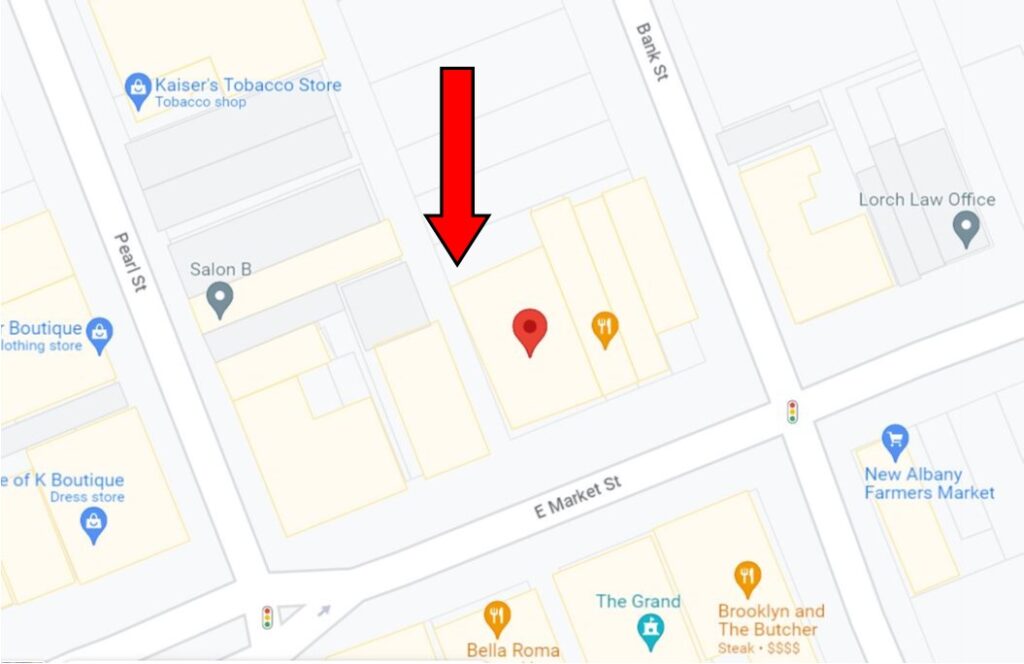 Downtown New Albany is a few days away from having a new ice cream parlor, Sweet B's, officially located at 137 E. Market Street, but not among the storefronts facing the street. Rather, it fronts the alley (see arrow above).
The text:
🍦 🍦 OPENING DATE ANNOUNCEMENT 🍦🍦
We are so excited to announce our opening date
MONDAY JUNE 5 2023
Our hours will be Monday-Thursday 11am-2:30pm / 6-8pm
Friday – Saturday 11-2:30 / 6-9pm
Sunday hours to be determined at a later date.
These are tentative hours the first month but we will be adjusting these hours as needed !
EVERYTHING is $5 or less.
We will be releasing menu in the next few days
Cannot wait to serve you NEW ALBANY