I googled the term "trail tourism" without expecting the results to be quite this literal. As it turns out, trail tourism is quite the widespread concept, and has been for a while. But in retrospect, the ubiquity makes perfect sense.
Ten Examples That Show Trail Tourism Works, by American Trails staff (American Trails)
These ten stories show that trail tourism is invigorating communities throughout America. One major benefit of trail tourism is that it is money spent in rural towns and in more economically disadvantaged areas. Many of the people traveling to a trail and spending a night or more in the area are economically well off and have significant discretionary income.
Wine trails began appearing after Prohibition, focusing winemakers on the idea of collective marketing weight as opposed to attrition from internecine competition. Later came adult beverage driven variants like Louisville's Urban Bourbon Trail, which was organized in 2008 with just five member bourbon bars and now boasts 30.
Discover Southern Indiana is a regional tourism initiative serving a total of eight counties: Crawford, Daviess, Dubois, Greene, Lawrence, Martin, Orange, and Washington. These counties are within easy day trip reach of metro Louisville.
The initiative aims to boost awareness of all that Southern Indiana has to offer, inviting visitors and prospective residents to explore the charming spirit of the bustling region while indulging in thrilling world-class experiences. Travelers have the opportunity to choose from a wide variety of family-friendly, one-of-a-kind experiences, including five-star accommodations, Indiana's finest State Parks, prestigious golf courses, and much more. Your pleasant surprises await.
There are hiking, biking, equestrian and historical trails aplenty, but how many "sweets and treats" trails, leading to mom 'n' pop ice cream and dessert emporiums, as well as places like Jasper's renowned Schnitzelbank restaurant (today's cover photo)?
Following are the "sweet adventure" facts.
DISCOVER SOUTHERN INDIANA LAUNCHES SWEETS AND TREATS TRAIL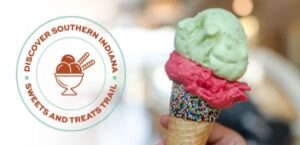 Tourism organization welcomes locals, visitors to participate in this sweet adventure across eight counties
Discover Southern Indiana has launched its new Sweets and Treats Trail, which invites locals and visitors to check out more than 25 participating businesses across the region to receive special offers and earn prizes.
Consumers are encouraged to download the free Sweets and Treats Trail mobile passport by visiting https://discoversouthernindiana.com/sweetsandtreatstrail/ and check-in to as many businesses as possible. At each location, participants will be given a unique PIN code to enter into the passport and track their progress. Participants will be eligible to win special prizes after checking in to various locations. Prizes include a sticker after five check-ins, a branded ice cream scoop after 10 check-ins, and a branded tote bag after 20 check-ins. Those who make it to all locations on the trail will receive a special treat from one of the participating trail locations. All prizes will be mailed to winners.
For a full list of trail stops and to download your mobile passport, visit https://discoversouthernindiana.com/sweetsandtreatstrail/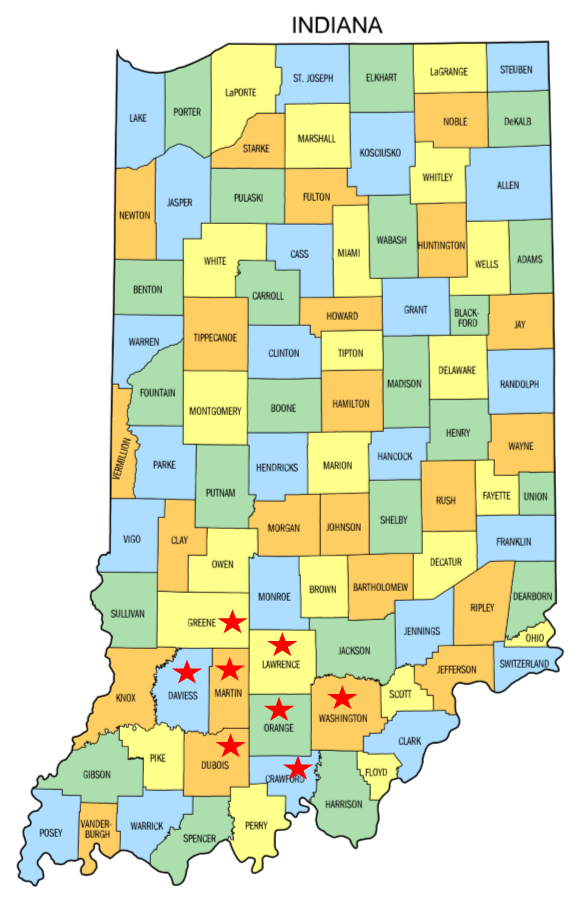 advertising content
advertising content