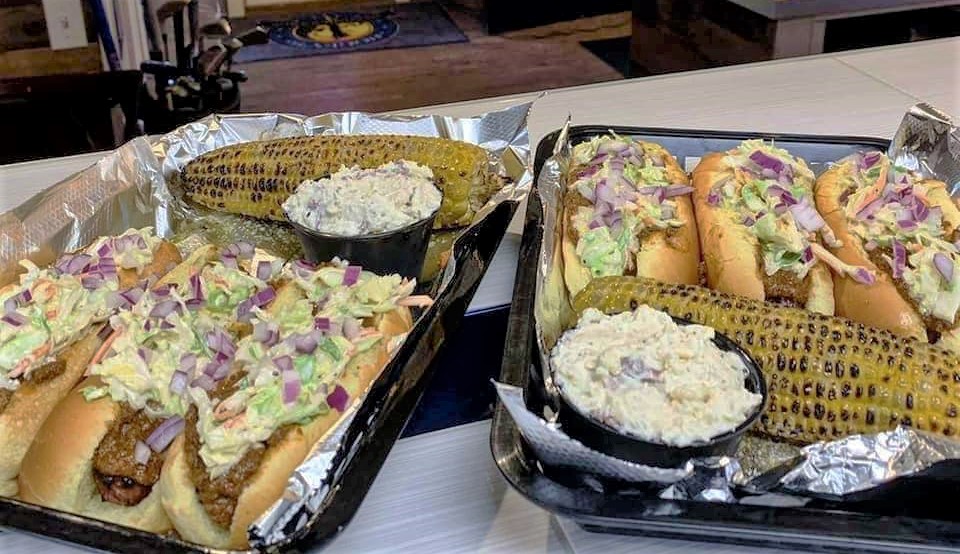 You haven't had the full West Virginia experience until you've sunk your teeth into a traditional West Virginian hot dog. This hot dog is piled high with chili, slaw, mustard, and onions. The unique combination of ingredients has been eaten in this state for decades — West Virginia Tourism
As with any state, West Virginia means different things to different people. I'd have not guessed that the West Virginia state of mind included a unique way of consuming hot dogs. Let's have a look.
Emily Hillard, author of Making Our Future: Visionary Folklore and Everyday Culture in Appalachia, observes that the first recorded instance of West Virginians adding slaw to their hot dogs came in 1922, for reasons unknown, but "there were traditions of coleslaw and cabbage with German immigrants and Eastern European immigrants who were living in West Virginia at the time."
New Book Explores History Of West Virginia Hot Dogs, by Zack Harold (West Virginia Public Broadcasting)
Harold: There's so much that we could cover. I would like to talk about something that's near and dear to my heart — your chapter on hot dogs. Can you tell me about how the craze began?
Hilliard: It's linked to industry and immigration, popularization of mass culture, urbanization and European migration. There were a lot of instances where Greek and maybe Italian immigrants were setting up hot dog stands in West Virginia. And mostly, that was in major urban centers in industrial areas. I think that's why we see the hot dog really being popular in West Virginia in the southern coalfields, the northern coalfields and then industrial cities like the Ohio river towns of Huntington and Parkersburg. Hot dogs really seemed to boom in the 1910s and 1920s in West Virginia.
Technically the chili used to top West Virginia hot dog is chili con carne, as the tourism department expains: "Unlike your traditional chili chock-full of beans, meat, and veggies, West Virginia hot dog chili – or sauce as some call it – is a strictly meaty mixture."
Interestingly, there is little on-line testimony pertaining to what might seem to be the central question: what sort of weenie is best? Is it grilled, deep-fried or microwaved? The answer probably can be found somewhere within the West Virginia Hot Dog Blog, which also has devised (and annually revises) the West Virginia Hot Dog Trail.
Starting and ending in the Capital City, Charleston, the route takes you to 38 of the best Hot Dog Joints in West Virginia in over 800 miles of driving through the beautiful Mountain State.
If driving 800 miles isn't suitable, the 19th Annual West Virginia Hotdog Festival, known also as the "Day of the Dog," takes place in downtown Huntington on July 29, 2023.
We conclude with a entertaining video, which is the final installment of a two-year-long trek through West Virginia in search of the best example of the state's singular style. The winner was the West Virginia hot dog featured at Bogey's Driving Range in Tornado.