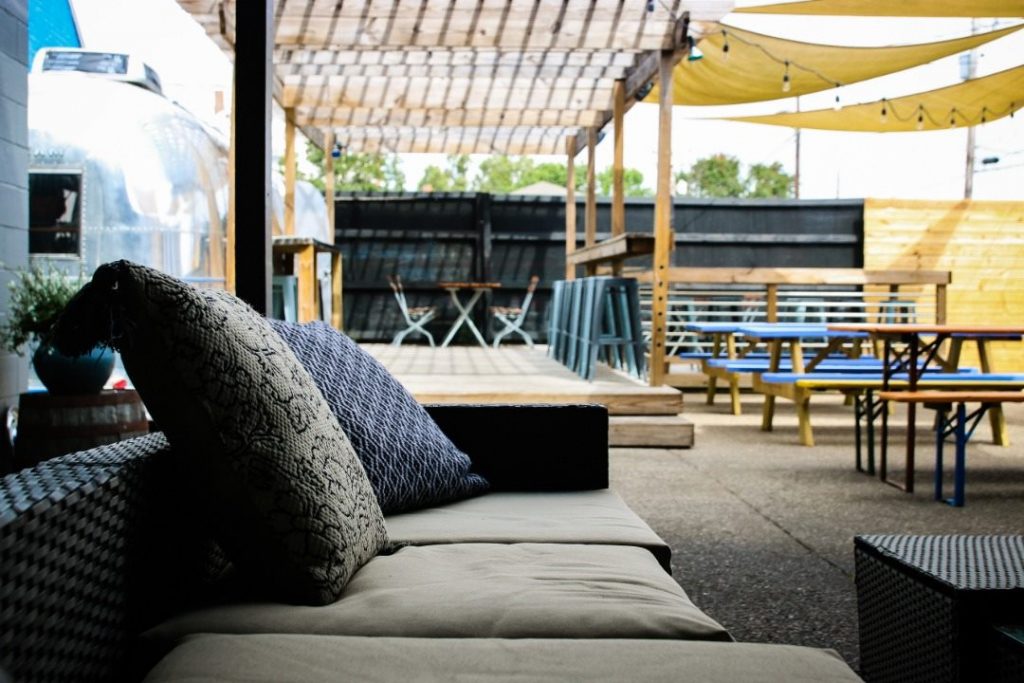 The Standard Plate & Pour debuted in New Albany (207 East Main Street) during the summer of 2019, taking over for Gospel Bird, the building's previous tenant.
The Standard Plate & Pour set to open in downtown New Albany in late June
In 2020 amid a pandemic's uncertainties, The Standard transitioned into an events space with occasional themed dinners, before making a splash in July this year with the hiring of Reed Johnson — known for his tenures at Wiltshire and Against the Grain — as executive chef, and a promise to return to regular hours.
On Thursday, September 16, the time for reopening arrives.
—
The Standard's feed at Facebook has reopening details.
Mark your calendars for Thursday, September 16th, because that's when we're FINALLY back open ‼ We'll be open for a limited seating Thursday-Saturday from 5-10pm and will be taking reservations. To make a reservation, call us at 812-590-1055 starting MONDAY at 12pm. Reservations will be taken by phone only.