[adrotate group="3"]
A wide array of news items comes across our desks at Food & Dining Magazine, and at times it's best to sample the highlights just a few wee nips at a time.
Your humble correspondent has known the eminent beer and spirits writer Lew Bryson for a long time, and he's a provocative writer with a knack for simplifying the complex for the benefit of regular readers just like you and me.
As Fred Minnick reminds us, "In whiskey, Lew Bryson is not only a god, he is a hero. With this book, he'll grow the base of whiskey knowledge and will help eliminate know-it-all know nothings."
The book in question is called Whiskey Master Class: The Ultimate Guide to Understanding Scotch, Bourbon, Rye, and More, to be released in February and available for pre-order now. We're guessing Carmichael's Bookstore can be of help, too.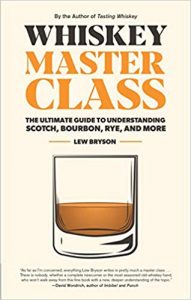 On Wednesday, January 22 Heaven Hill Brands will present a check for $16,512.67 to the Coalition for the Homeless. The money represents a fundraising project led by Heaven Hill's employees, part of the company's fourth annual philanthropy project.
"Philanthropy is an important part of Heaven Hill's mission to improve the local communities in which the business thrives by offering charitable support for education, cultural enrichment and health and well-being," according to a news release.
"The company looks to its employees each year to submit non-profit organizations to be considered as the recipient of a company-wide, employee-led fundraising effort, with matching funds from the company up to $5,000."
The non-profit Coalition for the Homeless seeks to prevent and ultimately end homelessness in Louisville by advocating for change, educating the public about homelessness, and coordinating the work of their 30+ member agencies across the city.
Woodford Reserve has a special Valentine's Day celebration planned at the distillery for Friday, February 14 (Dryer House, Woodford Reserve Distillery, 7855 McCracken Pike in Versailles).
The event features distillery tours, a plated meal with paired cocktails and live music. Guests must be 21 years of age or older. Cost is $110 per person, and it kicks off at 6:30 p.m. Reservations are required, and here's the dinner menu.
Bourbon & Bay: Woodford Reserve and Cape Cod Spiced Peel & eat Shrimp For Two; Smoked Tomato Cocktail Sauce, Old Bay, Fresh Horseradish
Caesar Salad: Romaine Lettuce, Fresh Croutons, Parmesan, Boiled Egg, Ground Bourbon Black Pepper, Anchovy
Bourbon Brined Fried Chicken for Two with Fresh Herb, Chili, and Lemon; Crock of Macaroni and Cheese and Steamed Asparagus to Share
Dark Chocolate Cheesecake with Raspberry Coulis and Chocolate Dipped Strawberries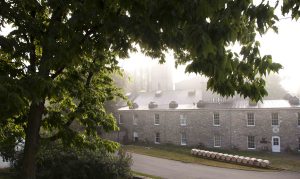 Closing with a bit of fun, it's always interesting to see how remainder of the planet interprets Kentucky's historic bourbon culture.
Is there a right or wrong way to enjoy bourbon? We set off in search of a definitive answer by asking everyone from master distillers, tour guides, mill workers and marketing managers to quality control scientists, chief operating officers and bartenders — most of whom have lived in Kentucky all of their life — about how they take the stuff. The truth, as we discovered, is all in the mouth of the drinker.