We initially planned to have its own brick and mortar, but due to Covid, our plans changed and we took the seed and planted it in MESA's incubator program.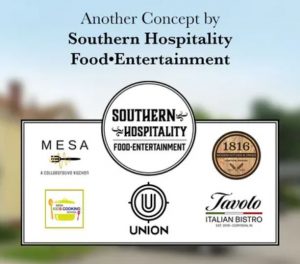 That seed is Fresco Tea Bar (216 Pearl Street in New Albany), as originated and owned by Saera and Jonathan Morones, who were quoted in a news release from Southern Hospitality Group.
MESA, A Collaborative Kitchen launched its incubator program last year and has provided space and facilities for Elderberry & Co., which quickly outgrew the incubator and now occupies a storefront less than a block away, and also Ready, Set, Prepp'd, run by Chef Peggy Garbe and currently seeking its own bricks and mortar.
Fresco Tea Bar's grand opening is today (June 27). Online ordering also begins today.
https://www.facebook.com/111836317245724/photos/a.115594323536590/115594190203270/?type=3
Fresco Tea Bar will be featuring bubble tea, sparkling refreshers, specialty drinks, wellness teas, tea lattes, steeped loose leaf teas, coffee and grab 'n' go items for breakfast and lunch.
The list of Fresco Tea Bar's vendors is worthy of a stand-alone spotlight. This is textbook localism, or more specifically, the multiplier effect of local independent businesses.
Louisville Tea Company, teas
Butchertown Grocery, cookies
The Mayan Cafe, breakfast burritos
Leaven Bakery, breads and tea biscuits, cupcakes
White House Candy Company, assorted candy and popcorn
Half-Peach Bakery & Cafe, vegan and gluten-free cookies and coconut macaroons
The Elderberry Co., tea
Michele Finn, CBD oils and tea
Gold Bee, CBD oils, gummies, honey sticks, and more
Fante's Coffee, coffee
Ready Set Prep'd, lunches, protein doughnuts