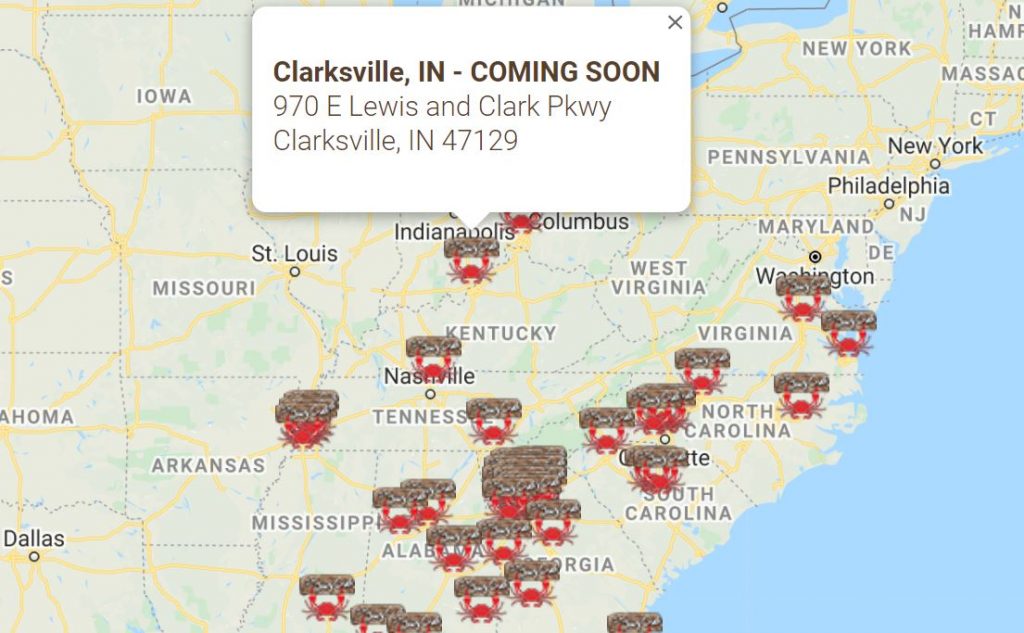 The Juicy Crab has come a long way in a scant six years.
The Juicy Crab was first opened in Duluth, Georgia by the Chen family in 2015. However, The Juicy Crab story starts long before the opening of its first corporate restaurant. The Chen family's inspiration ultimately came from New Orleans and from the world travels of Grandfather Chen. Grandfather Chen was a sailor who traveled the world, learning many different styles and ways of cooking seafood. One of the main influences that every family member loved, was the New Orleans Style way of cooking seafood.
Currently there are 28 locations of The Juicy Crab, with the forthcoming Clarksville, Indiana site becoming the 29th or 30th, depending on the time line to completion.
For full coverage, we turn to Louisville Business First and reporter Haley Cawthon, who has the details.
The Juicy Crab plans to open a restaurant at 970 E. Lewis and Clark Parkway in Clarksville, Indiana, according to its website. The seafood chain, which got its start in Duluth, Georgia, in 2015, has nearly 30 locations in eight states.
The Lewis and Clark Parkway restaurant was formerly a Logan's Roadhouse near the Clarksville Commons shopping center. As Business First previously reported, the Nashville-based parent company of Logan's Roadhouse, Old Chicago and Gordon Biersch filed for Chapter 11 bankruptcy protection in March 2020 and closed several underperforming locations, including two Louisville Old Chicago restaurants.
Cover photo credit: Franchises America.