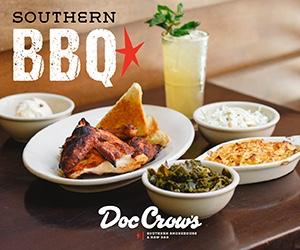 Varanese Restaurant
(2106 Frankfort Ave.), is hosting a Terra d'Oro wine dinner Tuesday, Sept. 24, beginning with a reception at 6:30 p.m. and dinner at 7.
The evening will feature guest speaker Steve Patton from Terra d'Oro, and a six-course dinner paired with fine wines from Terra d'Oro.
Cost is $65 per person, plus tax and gratuity. Reservations are required and can be made by calling (502) 899-9904 or emailing letsdine@varanese.com.
First Course: Muscato paired with pickled watermelon and goat cheese with orange balsamic, micro cilantro and espelette peppers
Second Course: Pinot Grigio paired with heirloom tomatoes with air dried lamb pancetta and baby arugula drizzled with basil infused olive oil
Third Course: Sangiovese paired with spicy oxtail bolognaise and pappardelle pasta topped with pesto and shaved pecorino cheese
Fourth Course: Zinfandel paired with crispy-fried quail served over roasted garlic and sun choke puree with broccoli rabe finished with a currant and red wine chutney
Fifth Course: Deaver Old Vine Zinfandel paired with grilled prime strip steak sliced and fanned over black truffle risotto with grilled baby peppers finished with a roasted tomato demi glace
Sixth Course: Porto chocolate chip cannoli with dried fruit compote garnished with fresh figs