Back in 2017, F&D's Ron Mikulak previewed the opening of a second Green District Salads quick service, chopped salad restaurant. The tasty photo alone is worth a throwback.
In fact, a third Green District location is about to land in Louisville: Middletown Commons, opening later in January, joining downtown (225 South 5th Street) and St. Matthews (126 Breckenridge Lane). There's also an existing Green District Salads in Indianapolis, with plans for locations in Nashville TN and Cincinnati OH by year's end thanks to a private equity investment.
Green District Salads dates to 2017 and was founded by Jordan Doepke, Chris Furlow and Matt Petty, who met coaching soccer and share a passion for healthy living. They developed a core menu of 11 signature chopped salads with fresh ingredients, house-made dressings and creative names, including Thai One On, Tequila Mockingbird, and Hide and Go Greek.
Earlier this week via e-mail, co-owner Chris Furlow answered three questions to bring us up to date with Green District's expansion. Much obliged, Chris and I'll be contemplating a few malty pairings.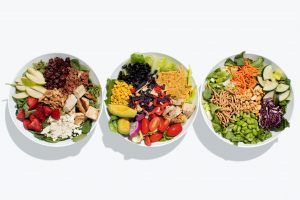 1. How has Green District's passion for healthy living been tested (or vindicated) by the pandemic and the company's response to these challenges?
"We started this company in 2017 in large part due to the fact that my business partners and I are all interested in living healthy, active lifestyles. Also, we felt there was (and still is) a lack of healthy fast-casual restaurants not only in the Louisville market, but throughout the Midwest.
"People are concerned about their health now more than ever and it's common knowledge that a healthy diet is key to a healthy body. What Green Districts offer is not only healthy, but delicious and filling. Our salads are large, which leaves people feeling satisfied. We hear from our friends, customers, and fellow parents that healthy food is a priority for their family, but we know it can be a challenge when life gets busy.
"Our goal pre-pandemic – and now – is to provide our diners with delicious, nutritious and convenient options, whether they're grabbing dinner for the family on the way home from soccer practice, or taking a break at the office to enjoy lunch.
"We landed our private equity investment in February 2020 and we were ready to hit the ground running with our expansion, but then the unimaginable happened and we had to pause the rollout of new stores and new market introductions. Having that time helped us in a way as we were able to focus on our branding, and fine tune our online ordering and delivery operations. With an expanded delivery radius, business has been booming. The demand for food delivery has never been higher, and living through 2020 has prepared us to make a splash when opening new Louisville stores and entering new markets."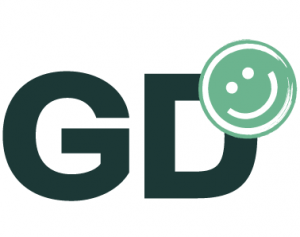 2. Are all the sites outside Louisville owned by Green District itself, and can the private equity investment be explained in greater detail?
"The Green District in Plainfield, IN (Indy market) is a franchised location. We will be announcing more Indianapolis locations in the coming weeks which will be company-owned.
"Our private equity investment comes from Louisville-based The Castellan Group. Green District represents the first growth initiative investment for that group, who has set a goal of reaching $100 million dollars in revenue from GD by 2026.
"The Castellan Group was founded by twin brothers Sean and Scott Smith, who we admire not only for their business acumen, but their philanthropic efforts. They share our vision for Green District and its growth. Our plan is to have 10 stores open by the end of 2021, with continued growth over the next five years."
3. I'm assuming Green District doesn't sell alcohol, but if it did, you wouldn't make me drink Michelob Ultra, would you?
"Hard no on the Michelob Ultra. I'm from England and we take our beer seriously! I live by the 80/20 rule – be healthy 80% of the time, so you can treat yourself the other 20.
"Worth noting, we will pilot an alcohol program at our Middletown location. We'll offer local (Midwest region) beer and wine to start."