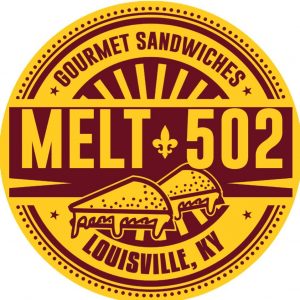 A regular Food & Dining Magazine reader messaged: "Have you covered Melt 502 Gourmet Sandwiches?"
The answer is no, not personally, so let's rectify the omission (Melt 502 opened late last year) with the help of my friend, former co-worker and lover of quality dining Blake Montgomery, whom I noticed had "checked in" at Melt 502 recently. I asked Blake for a capsule review
First, a few vitals:
Melt 502 (Facebook)
812 Lyndon Lane Suite 106 Louisville, KY 40222
(502) 594-8570
Take it away, Blake.
"Melt 502 offers a handful of everyday gourmet toasted sandwiches as well as continuously rotating special offerings.
"Warning! These are not the bland grilled cheese sandwiches that your mother made. These are handcrafted gourmet sandwiches that are definitely unique and well thought out.
"I recently had the pleasure of sampling the 'Hot Boy.' It's grilled buffalo chicken with cream cheese, mozzarella cheese and ranch sauce toasted between two slices of Hawaiian bread. The spice of the sauce was perfectly balanced with the creaminess of the cheeses. The sweetness of the buttered Hawaiian bread makes this one of the best sandwiches that have ever touched my lips.
"Located at 812 Lyndon Lane, Melt 502 is just a hop, skip and jump to my favorite Louisville craft brewery, Holsopple. My suggestion is to get take out from Melt 502 and pair the gourmet sandwich with a well-crafted beer. Eat well, drink well and do both locally."
From one indie lover to another, I like the local way Blake thinks.
advertising content
advertising content