New Albany's annual Harvest Homecoming is considered the 2nd largest annual festival both in metropolitan Louisville and the state of Indiana, trailing the Kentucky Derby Festival and the Indianapolis 500 festival, respectively.
Native New Albanians know that in recent times the 52-year-old festival has adapted its plan of operation to suit the city's burgeoning downtown renaissance — and vice versa. There'll always be a fragile balance during booth days (October 10-13), but local businesses "behind the booths" now are far better incorporated into the festival. It's been a win-win in most significant respects.
This article in the News and Tribune previews several changes to Harvest Homecoming in 2019: Harvest Homecoming organizers announce plans for upcoming festival. For beer lovers, the biggest change for 2019 is the arrival of Harvest Homecoming's very own craft beer showcase, Harvest Hops Beer Fest, as coordinated by Tisha Gainey (she's the originator of Tailspin Ale Fest, among other beer celebrations) and Indiana's largest craft beer wholesaler, Monarch Beverage Company.
Asked to offer a brief overview, Gainey replied by e-mail: "I think our new Harvest Hops Beer Fest will be a good experience for seasoned beer lovers as well as those just getting into the category, with a low barrier for entry but a wide selection of brews, plus local breweries, too."
Harvest Homecoming's new Harvest Hops Beer Festival takes place on Saturday, October 12 from 12 noon to 4:00 p.m. at the SUP Party Tent, 201 E Water St, adjacent to the New Albany Riverfront Amphitheater. The $35 price admission includes a glass, tastings, and an official Harvest Homecoming pin.
Gainey gave Food & Dining a preview of what to expect at the inaugural Harvest Hops Beer Fest.
New Albany breweries: Donum Dei, Floyd County, New Albanian
Regional and national breweries: Revolution, Samuel Adams, Schlafly, Shiner, Sweetwater, Terrapin, Dogfish Head Brewing, Firestone Walker, Lagunitas, Goodwood, Leinenkugel, New Belgium, Oscar Blues, Abita, Bell's, Blue Moon, Boulevard, Brooklyn, Central Waters, Cigar City, War Pigs, Yuengling, 18th Street, Black Acre, Daredevil, Fountain Square, Quaff On, Sun King Brewing, Three Floyds
Imported Oktoberfest originals: Ayinger, Hacker Pschorr, Paulaner
Cider bar: Angry Orchard, New Day, Vandermill, Wyder
At Facebook: Harvest Hops Beer Fest
Ticket information: Louisville Tickets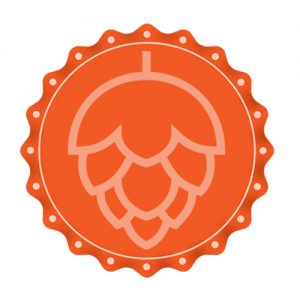 Feature photo credit: Clark-Floyd Counties Convention Tourism Bureau