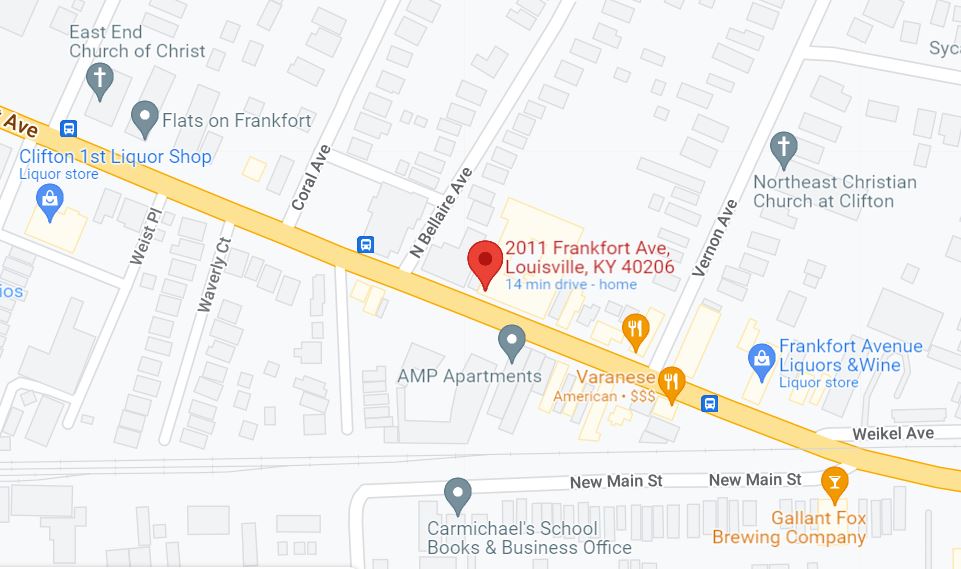 Harvey's Cheese & Nosh, which has been "UP TO NO GOUDA in Louisville KY, since 2019," will expand from its current Logan Street Market location to bricks 'n' mortar at 2011 Frankfort Avenue. The space is best remembered for being the home of Mirin, but more recently housed the short-lived Fuelery. Harvey's is hoping to open the new location this summer.
As we've come to expect, Michael L. Jones has the story at Louisville Business First, and there's more information about Harvey's at its website.
Harvey's Cheese to open second store at former Mirin location in Clifton
(General Manager Adam) Steckler said he's still working out details of the new location with the shop's husband and wife co-owners Brent Mills and Ashley Urjil-Mills, but he did say the new store will have a full kitchen which would allow for a more cafe-like setting.
"There is some possibilities for new products and new arrivals to happen there, but we are still trying to figure out exactly how everything's going to be laid out when we open up," Steckler said. "But we just kind of decided that now's the time and if we can get open in the summertime, it gives us a little opportunity to get ready for the winter when we do, you know, tons of business for Christmas and Thanksgiving and all that fun stuff."
advertising content
advertising content