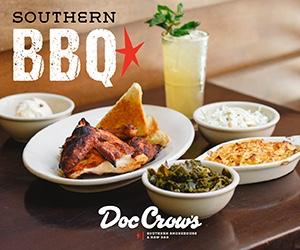 If you haven't been to
Henry's Place
(4864 Brownsboro Road) near Indian Hills, you're missing a real treat.
The year old restaurant pays homage to pan-European cuisine rendered expertly by chef de cuisine, Charles Reed. It's not fair to call it Old School because it's not. Rather, Reed's cooking techniques reflect traditional discipline not often seen on many modern chefs' plates. Call it an education for dinner—a class in which you've never had as much fun.
That said, Henry's Place is hosting a wine dinner with Vineyard Brands wines.  This limited seating dinner will be held at 7 p.m. Wednesday, Sept. 25. Cost is a bargain at $65 per person (plus tax and gratuity) and you can make reservations by calling 502-690-6585.
The evening's menu includes
First course: consommé la vica continental chicken consommé with Parisienne of herb breast, carrot, turnip and parsnip, paired with Mohua Sauvignon Blanc
Second course: halibut Carpaccio Kentucky Bibb, peach vinaigrette, and peach compote paired with Domaine de Bernier Chardonnay
Intermezzo: sorbet of watermelon and mint
Third course: duck and beans confit of mallard duck, cranberry bean chutney in Dubarry, and paired with August Kessler "Pinot N" Saptburgunder
Fourth course: braised veal shank vino bianca house herb risotto, fried fennel with smoked cheddar cheese and paired with Perrin Chateauneuf du Pape Rouge
Fifth course: dessert acorn paired with Warre's Otima 10 year Tawny Port