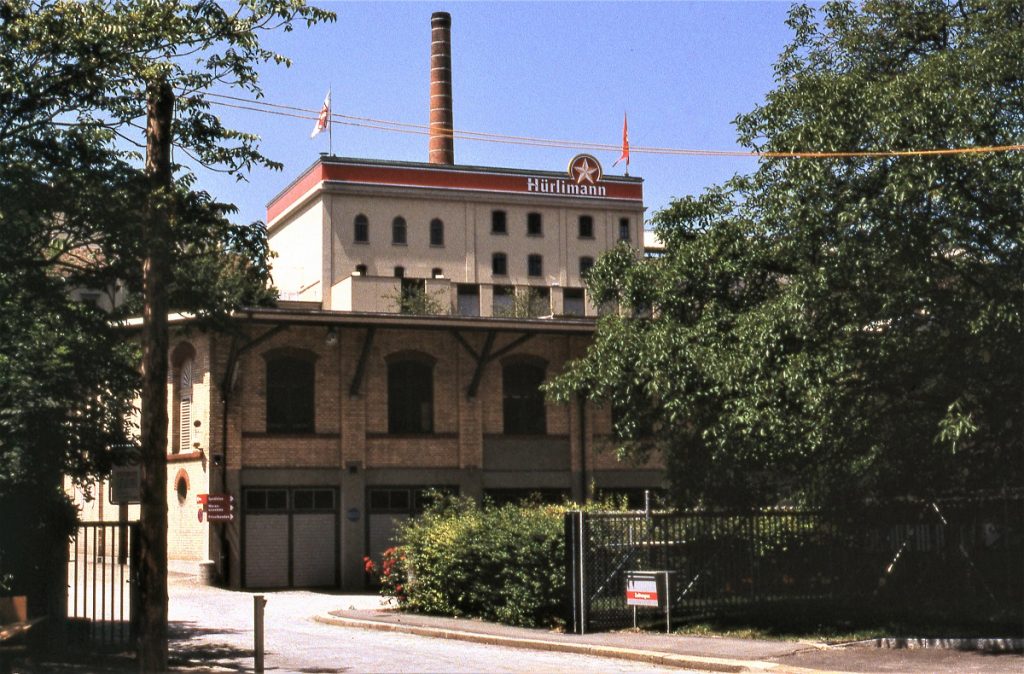 There was a time when Samichlaus was a big deal, although I'll concede that in this crazed and jaded age of all-purpose excess, beers of a mere 14% abv tend to turn very few heads.
Back in 1994, subversive beer-volutionaries (like me) cherished Samichlaus not only for its alcoholic strength — at the time it was regarded as tops on the planet — but also for singular excellence, and a unique back story from a country not noted for brewing prowess.
In its original incarnation, Samichlaus, or "Santa Claus," was brewed once yearly on December 6 (St. Nicholas Day) at the Hürlimann Brewery in Zürich, Switzerland. The annual ritual began in 1980 and lasted until 1996; shortly thereafter the brewery was closed following merger, and four years later the recipe (and more importantly, the necessary yeast strain) was acquired by the Schloss Eggenberg brewery in nearby Austria, where it has been brewed ever since.
In many ways, Hürlimann was just another stalwart among many quality old-school Central European family brewing companies, doing business as it always had, for better or worse, with the storm clouds of a quickly changing world economy gathering speed just beyond the horizon.
However, Hürlimann had a niche: yeast development, which the company spent time and money supporting. During the 1970s the brewery perfected a slow-working lager yeast, efficient in converting sugars into alcohol, and also hardy enough to ferment to an uncommonly high alcohol content without succumbing to the amassed ABV.
This yeast was the not-so-secret weapon behind Samichlaus, a vanity project by Hürlimann if ever there was one. Other breweries did not clamor to follow suit, in short, markets for such a heavy beer didn't really exist then, and if we're to be honest, they still don't now, in spite of the predictable hype often surrounding beers of lofty alcohol content.
Fact is, the average beer drinker drinks beers of average strength, whether Budweiser or Weihenstephaner Hefeweissbier.
Actually I didn't pluck the year 1994 out of the ether, either; rather, it was the occasion for a journey to Zürich and an excellent tour of Hürlimann prior to the brewery's unfortunate demise three years later. I'm honored to have experienced a slice of brewing history now passed. For text and photos, head over to my web site.
—
Two weeks ago, we considered a reckoning in the making.
Hip Hops: Craft beer's sexism problem; "The reckoning is here and it's not going away soon"
At the San Francisco Chronicle, Esther Mobley sensibly observes that "craft beer's MeToo reckoning will need more than Instagram posts for lasting change."
When the revolution takes to Instagram, it also runs the risk of falling prey to some of the less productive impulses that the platform encourages in us. Social media urges us to keep scrolling on to the next thing. It shortens our attention spans. That means that a movement gone viral can fade away just as quickly as it emerged, eclipsed by the next viral thing — and leaving those who most desperately need change, like the beer workers who leveled serious accusations against bosses and colleagues, without much leverage to ensure that change actually happens over a longer period of time.
What has seemed clear, in the wake of all this, is that the stories of harassment and discrimination speak to a larger, more intractable issue than individual bad actors. "Most brewery owners are white males, and that creates a certain culture," said Jonathan Acosta Rosales, who does sales and marketing for Oakland's Ale Industries. What he's pointing to should be obvious: The fact that groups like women and people of color are underrepresented in brewing makes it easier for dynamics to develop that don't prioritize their safety.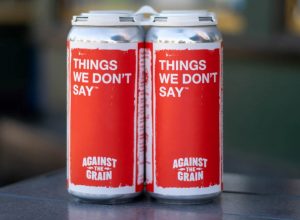 Craft beer's (latest) sexism problem did not arrive in a vacuum. The industry already had been battered by all things COVID, as well as confronted by a host of other issues, a daunting list recently lengthened further by overdue awareness about matters pertaining to mental health.
At PorchDrinking, the indefatigable Kindsey Bernhard writes about "things we don't say," and describes a beer collaboration stemming from enhanced consciousness about mental health.
Kentucky Breweries Join Effort in Raising Awareness of Mental Health
To continue to normalize mental health in the craft beer industry and community, Hope For The Day, a non-profit movement empowering the conversation on proactive suicide prevention and mental health education, has partnered with Eagle Park Brewing, Hopsmash, Malteurop Malting Co., Egoproof and Hollingbery & Son Hops for an international beer collaboration: Mental Health & Beer | Things We Don't Say IPA.
Things We Don't Say, a New England Double IPA was first released in 2019 by Matt Smith of Wandering Soul Beer in Beverly, MA. Smith brewed this beer to highlight his own mental health struggles after the stillbirth of his daughter.
The collaboration, which launched in March, now has more than 150 breweries participating across seven different countries. Four breweries in Kentucky participated in the worldwide collaboration: Against the Grain Brewery, Atrium Brewing, Fusion Brewing and Monnik Beer Co.
That's heavy topical beer thinking, so in closing, let's get back to imminent beer drinking and the post-pandemic return of the beer fest in the form of the Kentucky Craft Bash, right around the corner on Saturday, June 26, at Waterfront Park.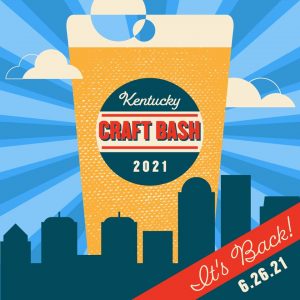 ---
Roger Baylor is an entrepreneur, educator, and innovator with more than 35 years of hands-on experience and expertise as a beer seller, restaurateur, and commentator. As the co-founder of New Albany's Sportstime Pizza/Rich O's Public House (which later became New Albanian Brewing Company) in the 1990s and early 2000s, Baylor played a seminal role in Louisville's craft beer renaissance. Currently he is the beer director at Pints&union in New Albany. Baylor's "Hip Hops" columns on beer-related subjects have been a fixture in F&D since 2005, and he was named the magazine's digital editor in 2019.