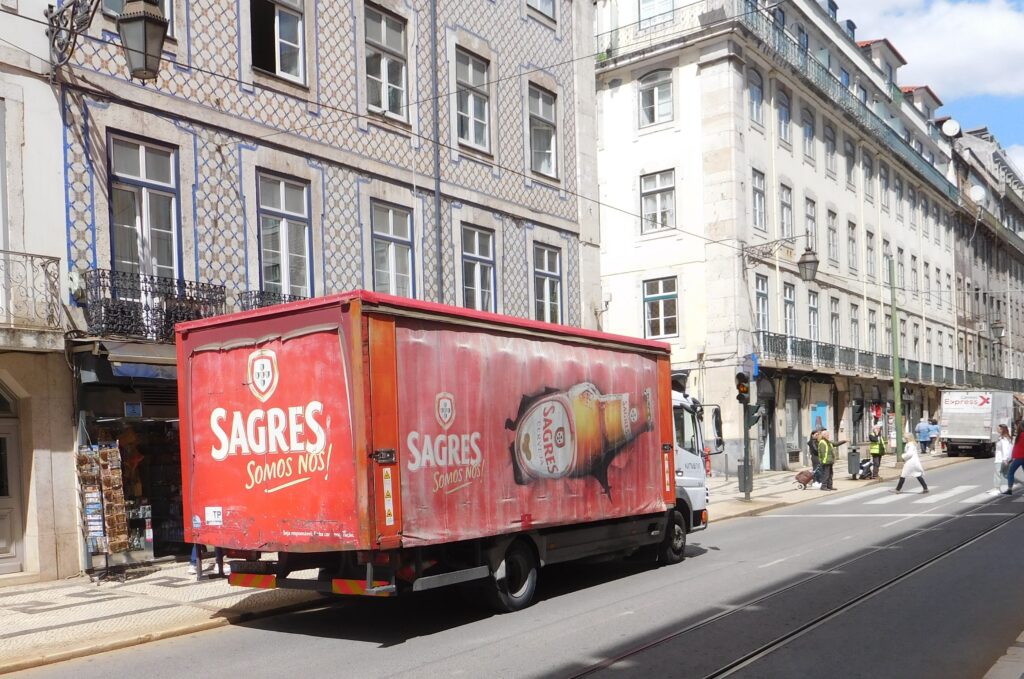 Holiday break's over. No more custard tarts and tawny port. Back on your heads.
While I was away in Portugal, the tireless beer advocates at Louisville Ale Trail seemed even busier than usual.
Trust me: I'm not going to pull your leg and say something foolish about preferring to be in Frankfort (Kentucky) on April 30, as opposed to pounding Coral lagers and dining on black scabbardfish in Funchal on the island of Madeira.
But the concept of Kentucky Commonfest as an event simply is wonderful, as is Louisville Ale Trail's all-purpose embrace of all things Kentucky Common.
Read about Louisville Ale Trail here (2021):
I realize Kentucky Common is as yet a largely unknown quantity.
The style remains a tad amorphous; the best examples I've tasted might be described as dark cream ale. But indigenous beer styles in America are rare, and Kentucky Common is recognized as one. In terms of marketing, rarity is invaluable.
Kentucky Common probably falls into a slot near Amber and Brown ales. It's not supposed to be hoppy, and at the present time, consider Kentucky Common's maltiness an absolute virtue. There are plenty of IPAs scattered across the brewing landscape, and while they're not going away, it's never been clearer that not every beer drinker is a hophead.
Kentucky Common offers a mild, session-strength flavor profile, but moreover, it presents an opportunity to be contrarian, always an attitude near and dear to your columnist's three-sizes-too-small heart.
Now, about Commonfest.
I asked the crew at Louisville Ale Trail to provide an overview, and here it is.
Springtime in Kentucky marks the beginning of Derby Season. Despite the season being less than a month-long, timeless traditions continue to excite those from near and far, while simultaneously introducing new traditions each year. Some new traditions include Kentucky Commonfest, KY Common Beer, and the return of Louisville Beer Appreciation Day.
Kentucky Commonfest was officially created as the kickoff for Team Kentucky Derby Week in the Bluegrass state. Held at the Governor's mansion in Frankfort, Kentucky, Commonfest welcomed live music, art vendors, food trucks, Derby-themed crafts, a farmers market, and of course, beer and bourbon. The family-friendly event showcased the unique spirit of the Commonwealth.
"We're thrilled to bring in the Derby excitement by having a celebration of community, resilience and tradition – right here at the state's Capitol," Gov. Beshear and First Lady Britainy Beshear said. "As the world begins to look to Churchill Downs for the most exciting two minutes in sports, let's take time to look to one another in unity and celebrate the true essence of Kentucky. We as a Commonwealth have so much to be proud of as we step onto the world's center stage."
To create Commonfest, members of the Governor's administration partnered with a contingent of brewers and distillers, including Sig Luscher Brewery, the Kentucky Guild of Brewers (KGB), the Kentucky Distillers' Association (KDA), and the Louisville Ale Trail.
"The Commonfest highlights the historic connections between Kentucky breweries and distilleries, specifically the significance of the Kentucky Common style of beer to Kentucky's distilling and brewing heritage," Tim Luscher, president of Sig Luscher Brewery and organizer of the Commonfest said.
Louisville Beer Appreciation Day followed on May 2.
In a city world-renowned for bourbon, some would argue there is little room for other craft beverages to take a stage. The folks at Louisville Ale Trail firmly disagree. Three vocal advocates for Louisville beer, in conjunction with the city's local breweries, invited the entire city to celebrate the 2nd annual Louisville Beer Appreciation Day on May 2.
Louisville Beer Appreciation Day, nicknamed "502 Day" and serving as an official "Halfway to Louisville Beer Week" celebration, called attention to the brewing industry's job creation within the City of Louisville and the emergence of Louisville as a nation-leading beverage tourism destination. At precisely 5:02 p.m. on 5/02 a citywide toast was held in cheers to celebrate community, friendship, and of course great beer.
"We want Louisville Beer Appreciation Day to showcase Louisville's expanding beer scene to visitors coming in for Derby Week," said Louisville Ale Trail co-founder David Satterly. "Since the beginning of 2020 alone, we've seen ten new taprooms open in Jefferson County. We now have twenty-seven stops in our Louisville Ale Trail passport program. We're becoming a beer destination. And it's really great to see."
Indeed it is. One of the new taprooms is Shippingport Brewing Co., with owner/brewer Amelia Pillow the subject of a Derby-time profile by Haley Cawthon at Louisville Business First.
Let's close this week's column with a link and excerpt.
IN PERSON: How Shippingport Brewing Co.'s Amelia Pillow carved out space to be creative
What's the biggest issue the brewing industry is up against moving forward from the pandemic?
The trend of craft beer is waning a little bit. I think the challenge is keeping a hold of our identity. We don't have to make seltzers or super fruity drinks — we can continue to make really, really good beer.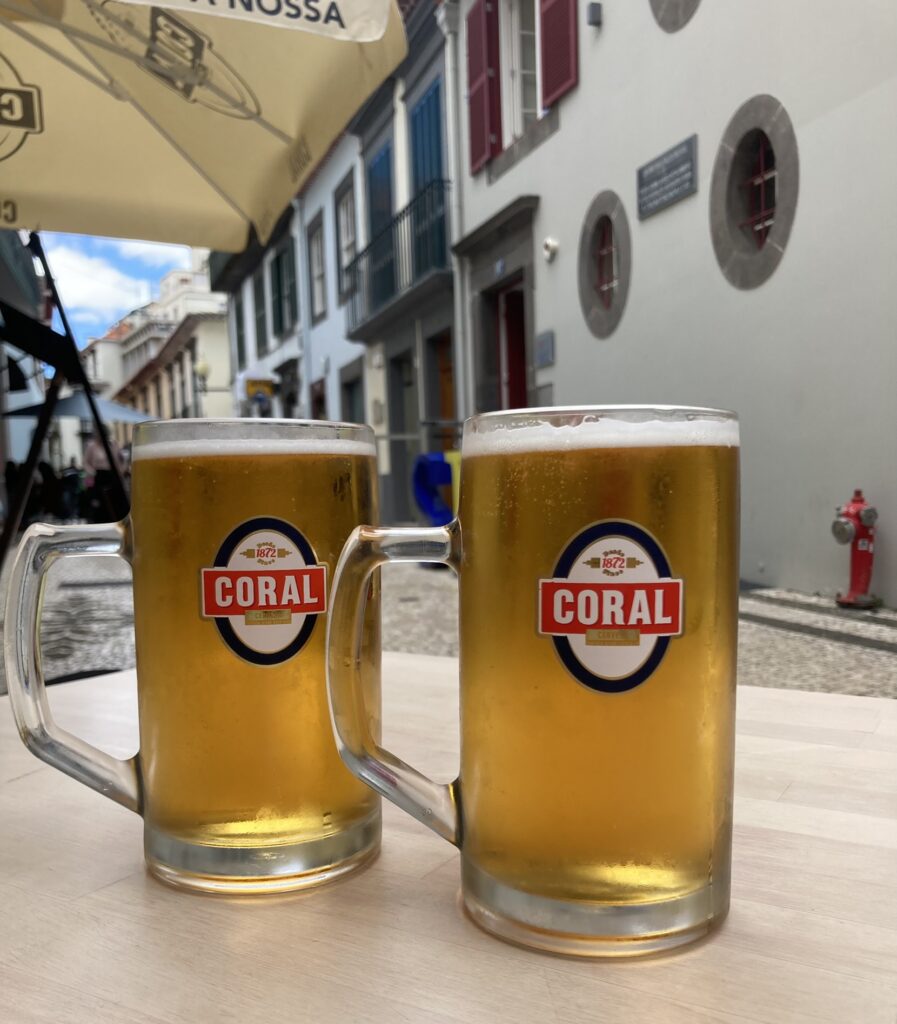 ---
Roger Baylor is an educator, entrepreneur and innovator with 40 years of hands-on experience and expertise as a beer seller, restaurateur and commentator. As the co-founder of New Albany's Sportstime Pizza/Rich O's Public House (which later became New Albanian Brewing Company) in the 1990s and early 2000s, Baylor played a seminal role in Louisville's craft beer renaissance. Currently he is the beer director at Pints&union in New Albany and Common Haus Hall in Jeffersonville. Baylor's "Hip Hops" columns on beer-related subjects have been a fixture in F&D since 2005, and he was named the magazine's digital editor in 2019.
advertising content
advertising content